Discovery Italy: Amalfi coastline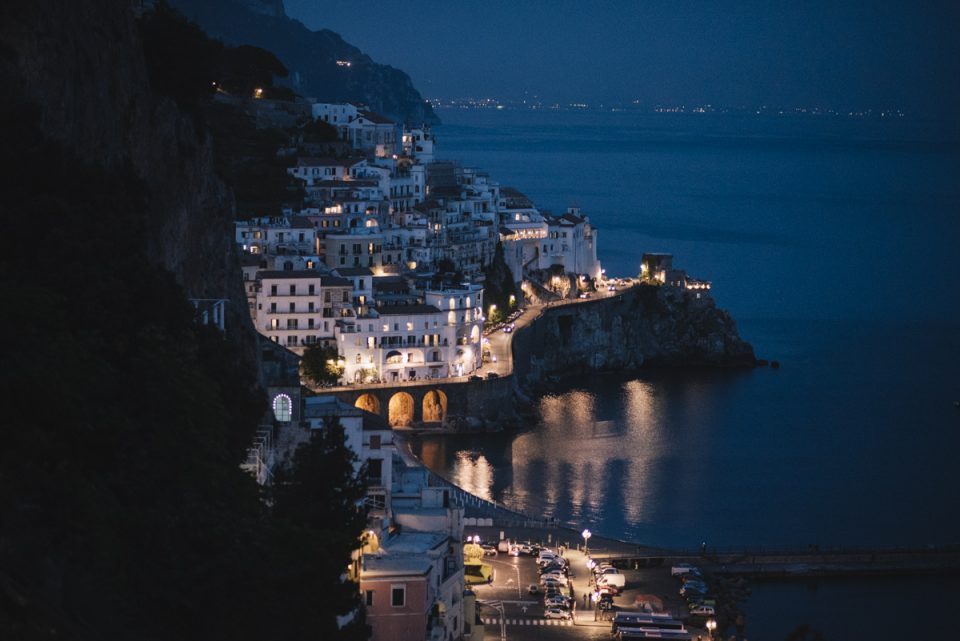 The Amalfi Coast is a glittering jewel that juts out into the Mediterranean.  It's fabled cliffs, jaw-dropping views and heart-stopping drive are just some of its allures. The rollicking ride that takes you along the coast begins in Sorrento, winds along the insanely-steep hillside high above the sea, twists along to towns like Positano, Ravello, Praiano and Amalfi before ending with a sigh at the seaport of Salerno. The Amalfi Coast is one of the most iconic wedding destinations in Italy. Its beauty is worth the effort to get there.
The colours are intense here: pastel towns line up like sugar cubes on the green hills sprinkled with bright yellow lemons, and pink bougainvillea overlooked by turquoise skies dotted with brilliantly white clouds, and plunging down to sapphire seas. It is quintessential summer resort atmosphere but with astonishing natural beauty. There are tucked-away bays, deep gorges and sandy beaches. The hills offer hiking and horseback riding and tranquil towns to explore.
The cooking traditions are naturally cantered on fresh seafood brought in daily, and the regional recipes are simple but flavourful. Homemade pasta and cherry tomatoes and of course, what's a summer day on the coast without a gelato or a limoncello?
Whatever town you choose, you'll be able to get boat or bus access to the other destinations to see all the lovely spots.
Now that we have just stopped for a short time our travel plans, let's imagine our travel to the coastline through some beautiful shots of our super super talented Guido Calamosca & Gianni di Natale.  We really hope this pics will inspire you not only for your next journey, but also for your wedding day.  Get in touch with our team at weddings@theknotinitaly.it to discover our ideas and incredible venues to get married in the Amalfi coast.
Positano according to Guido Calamosca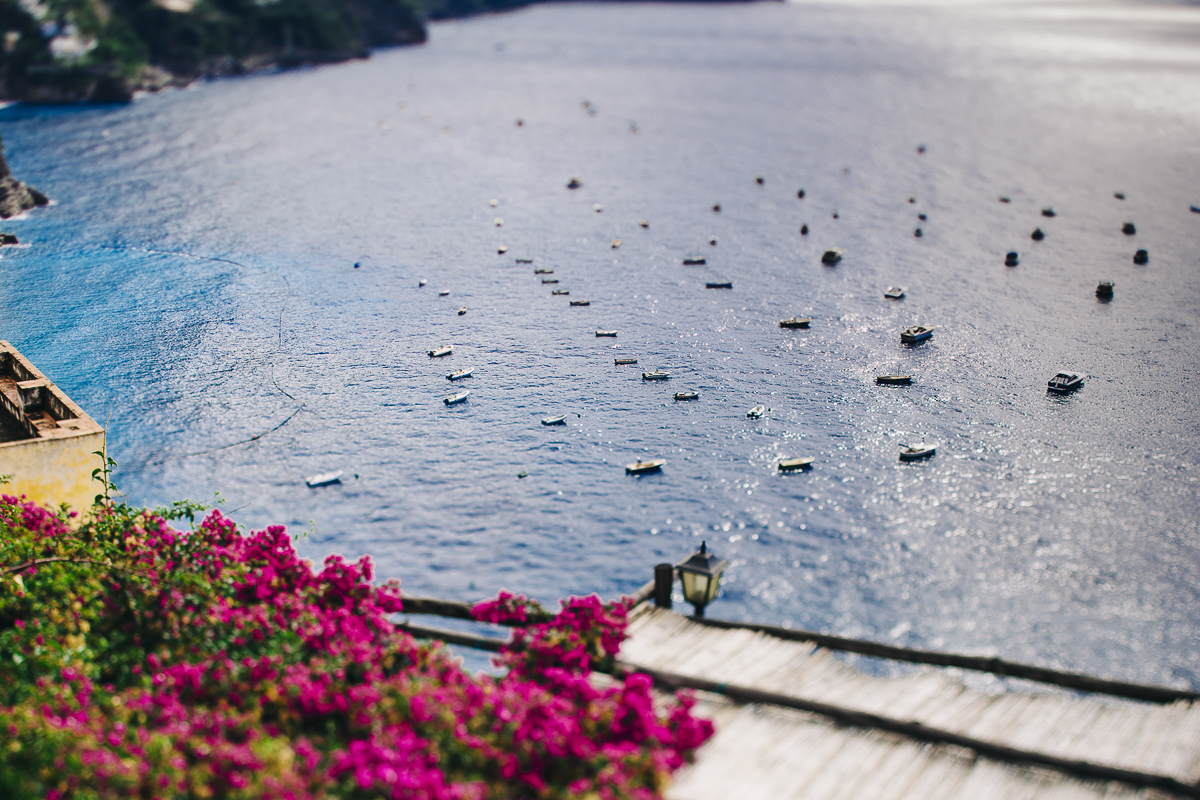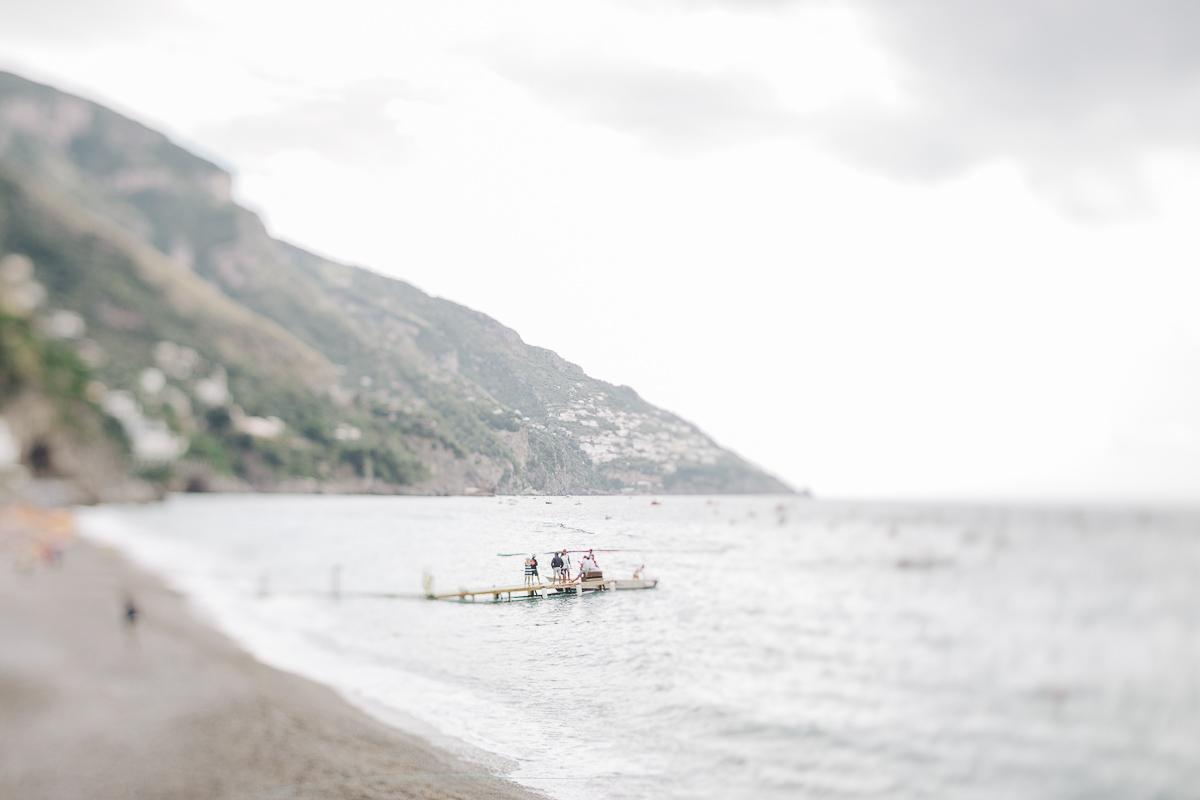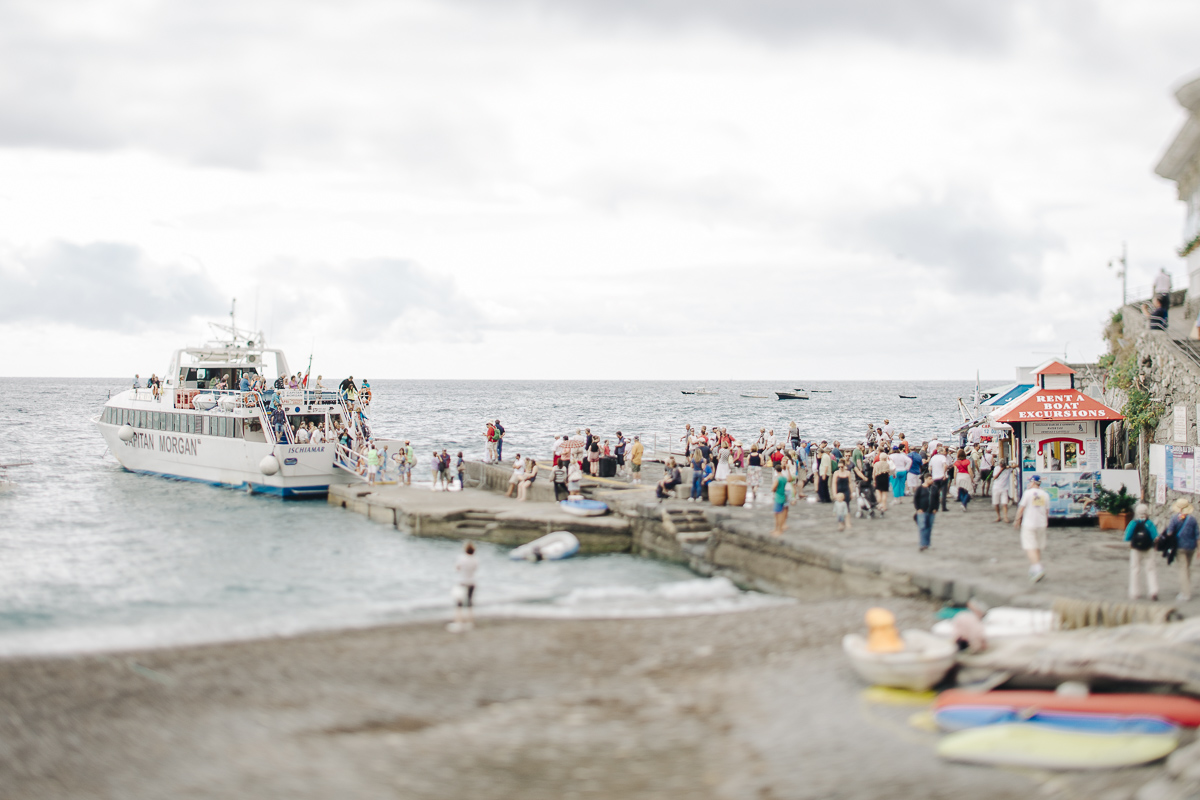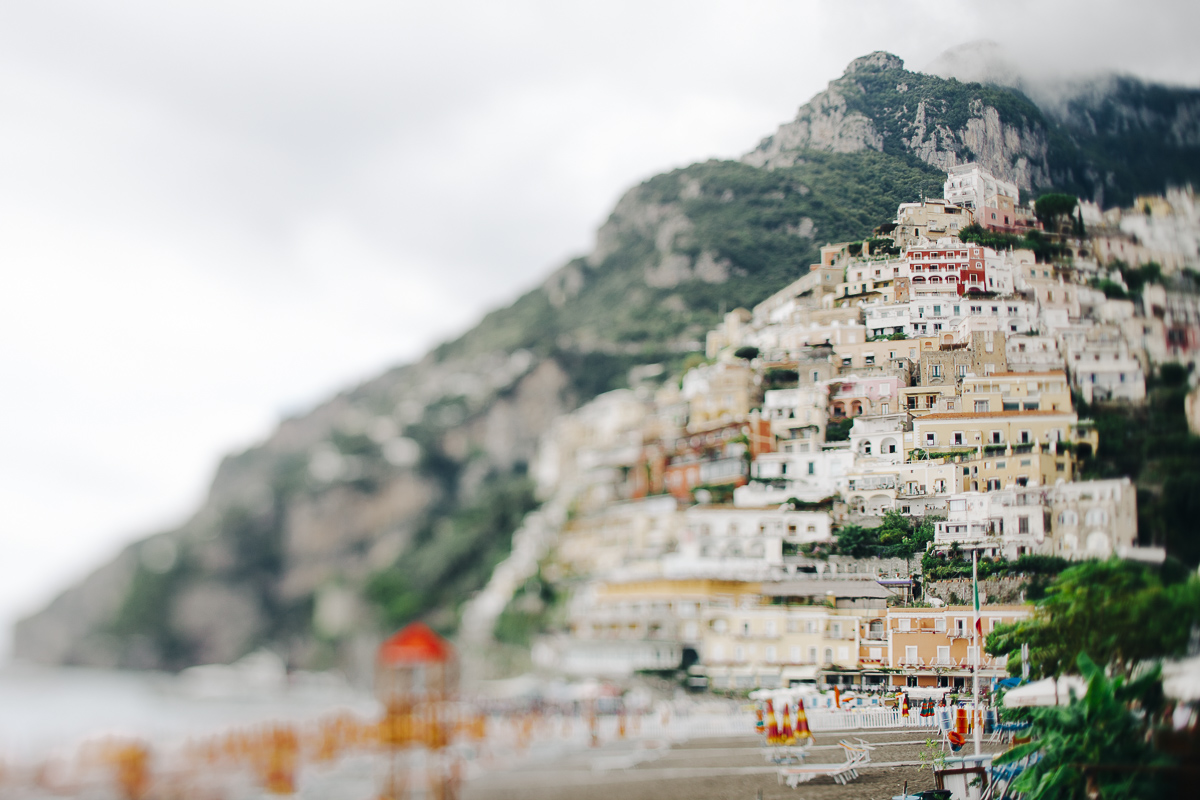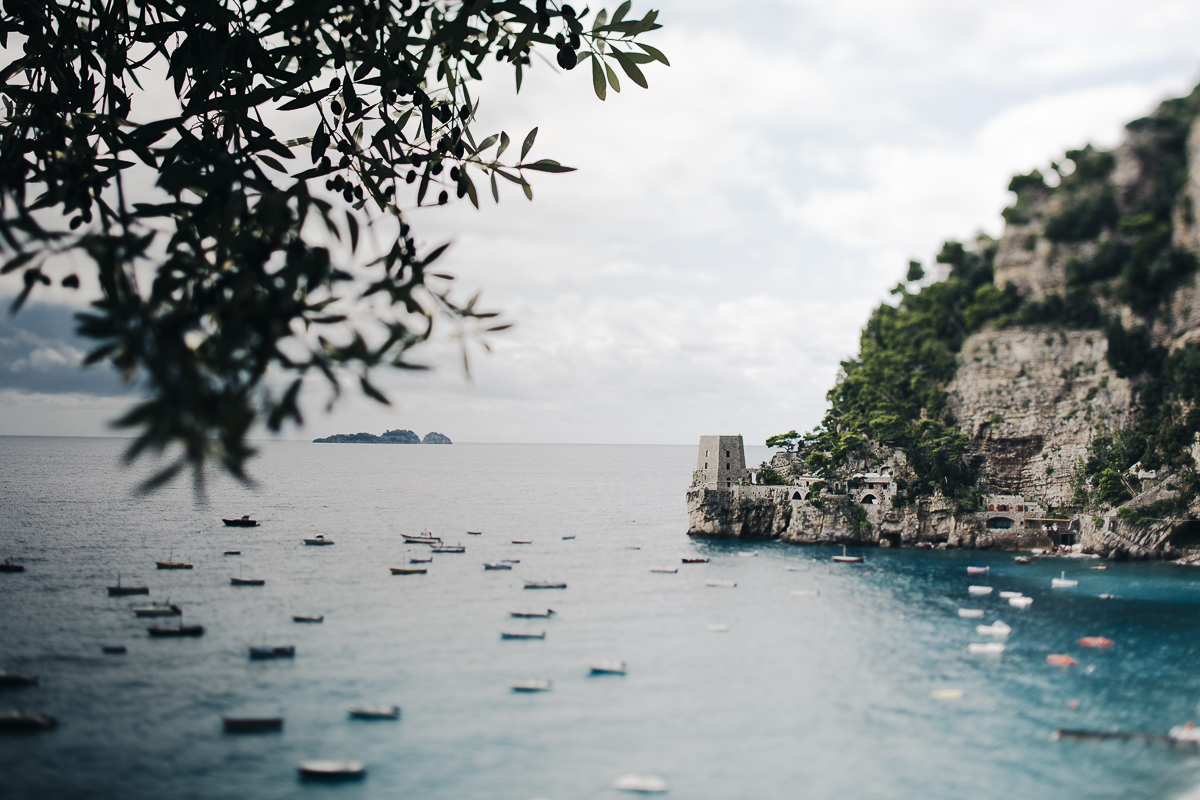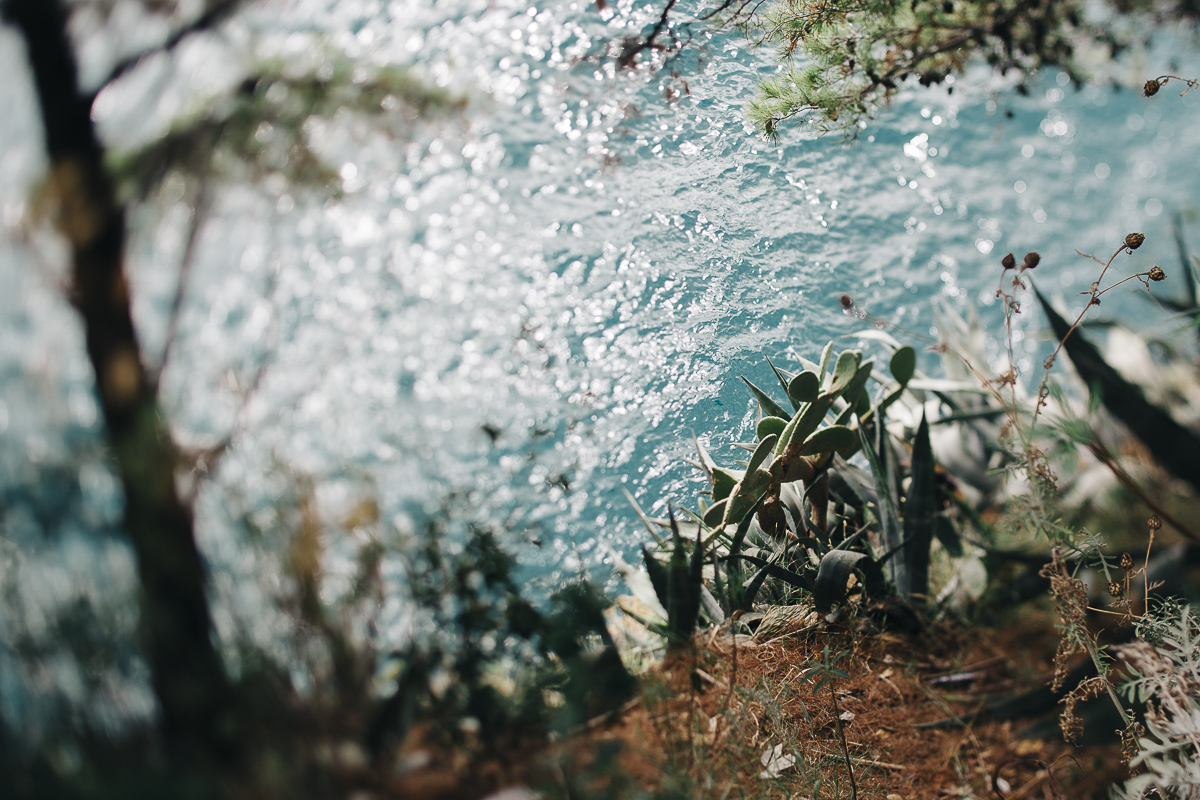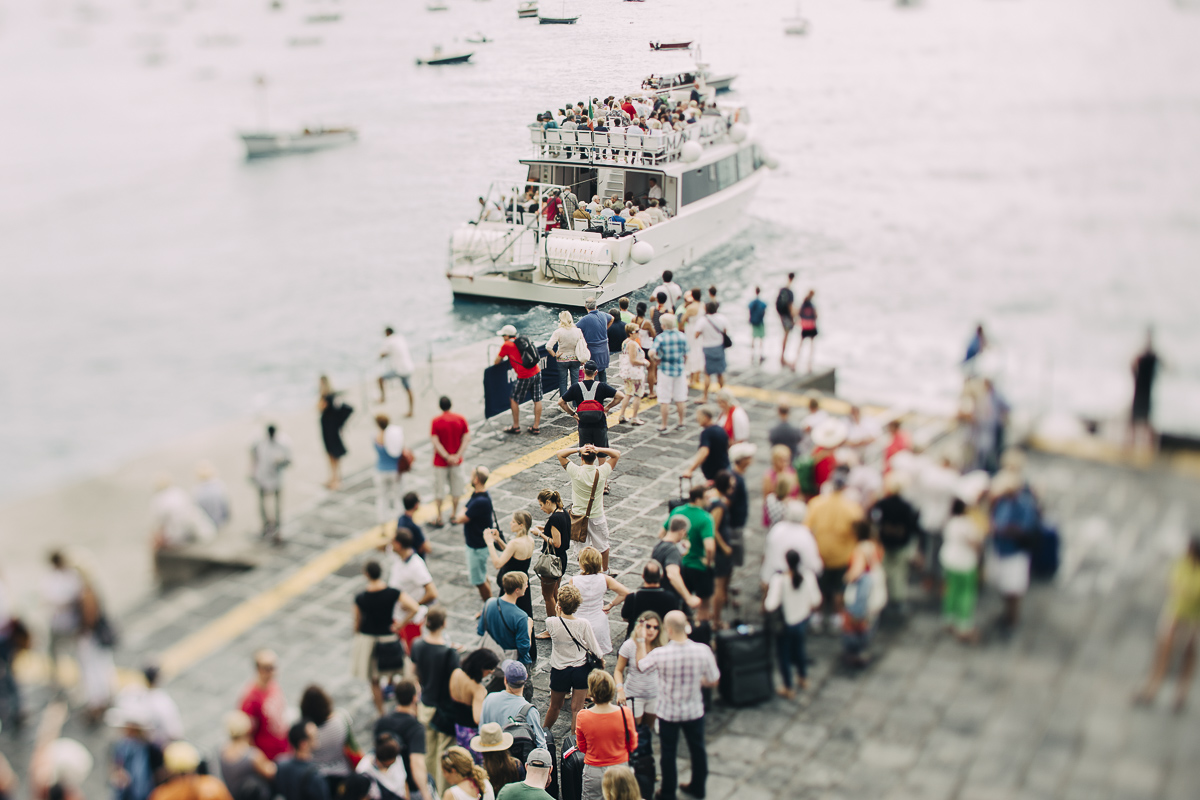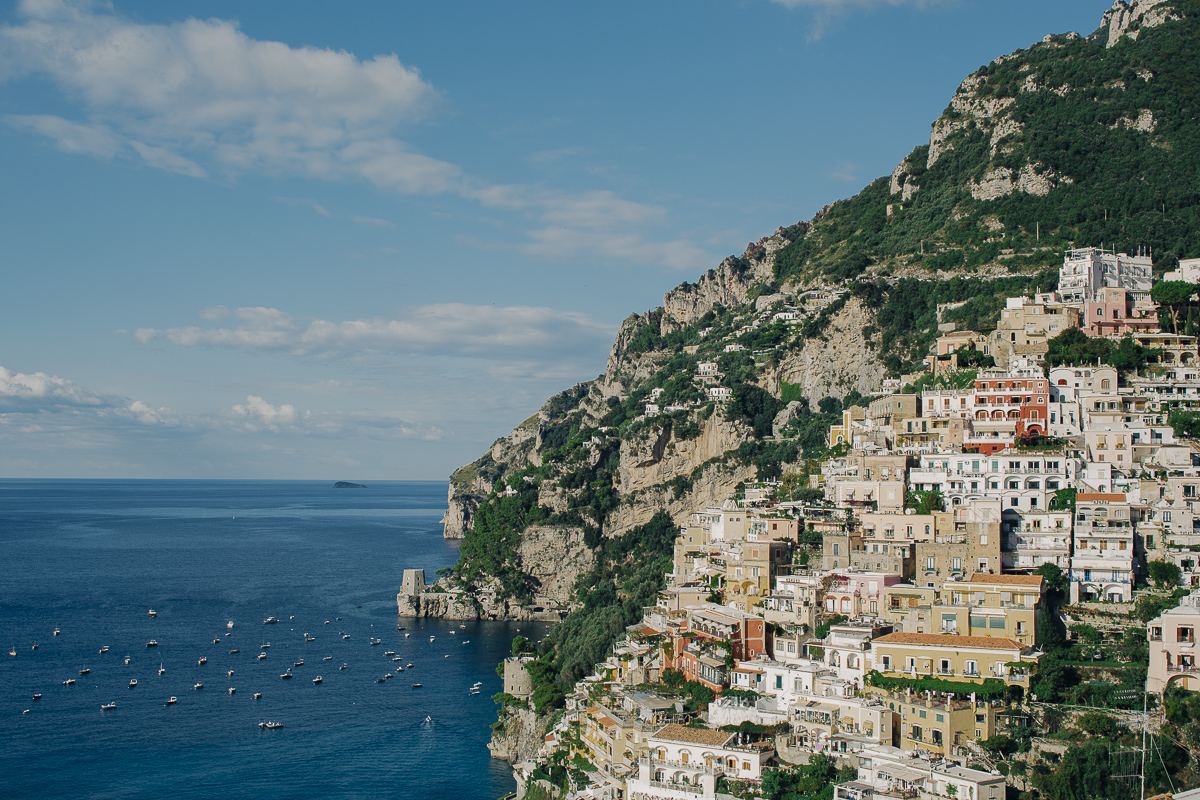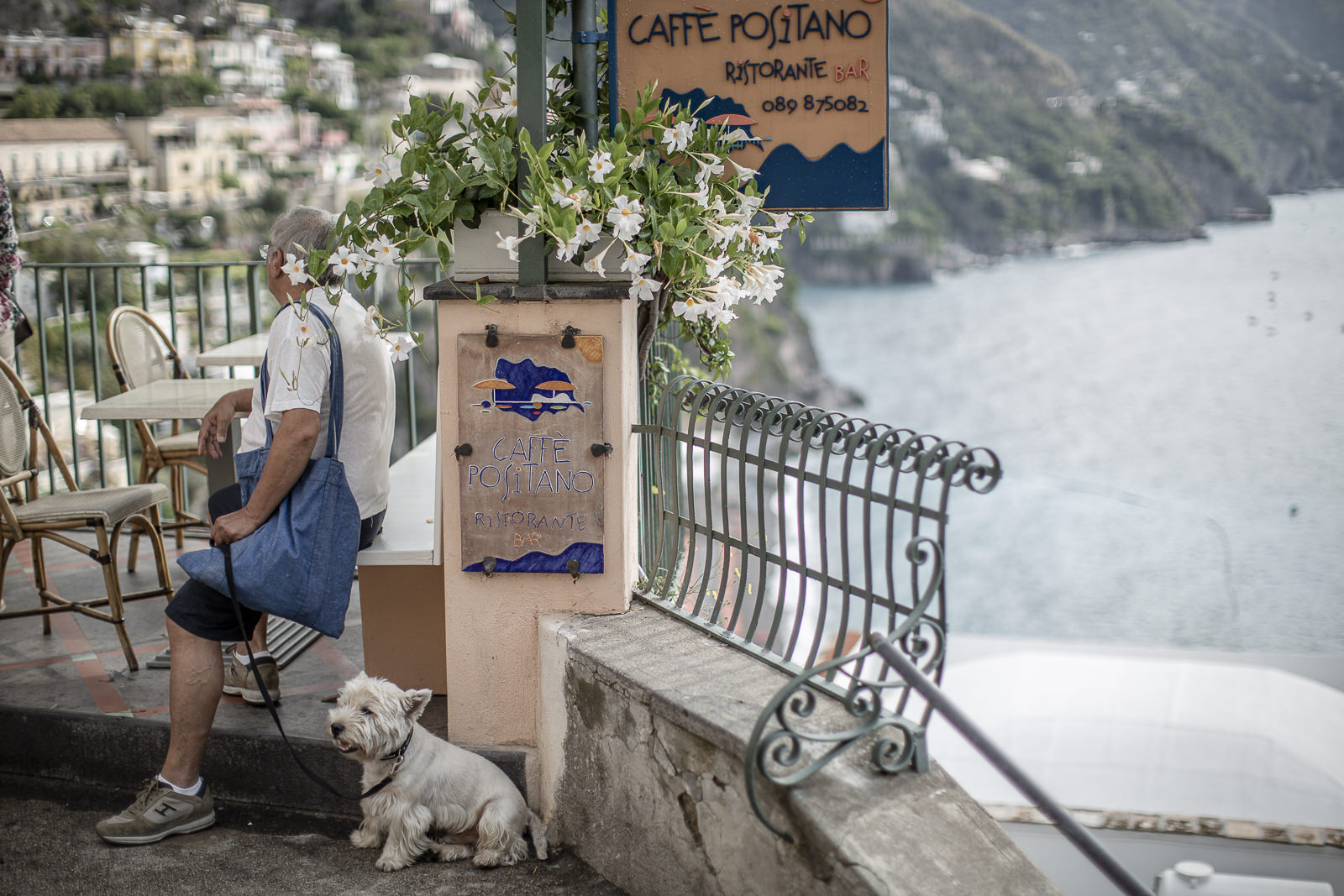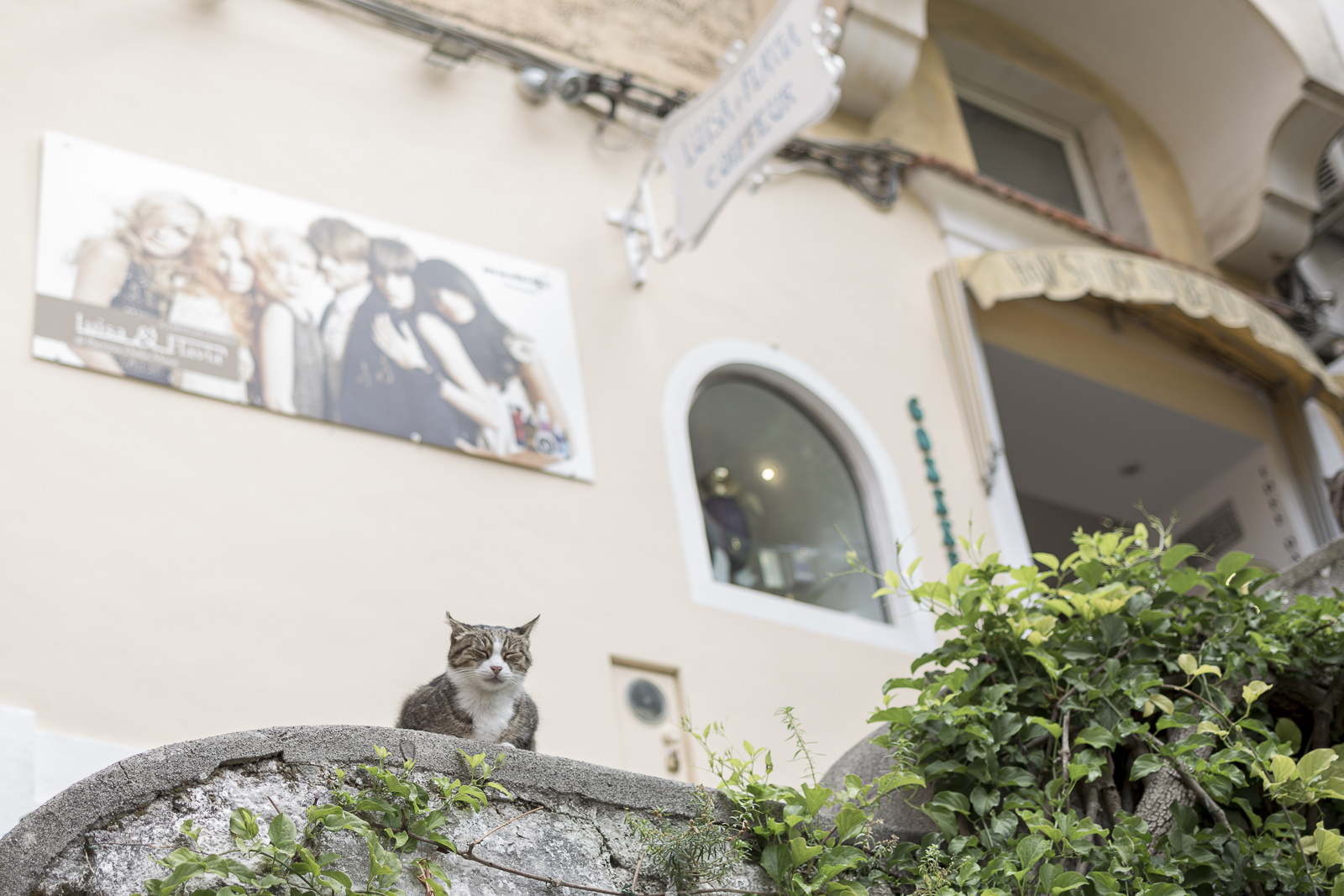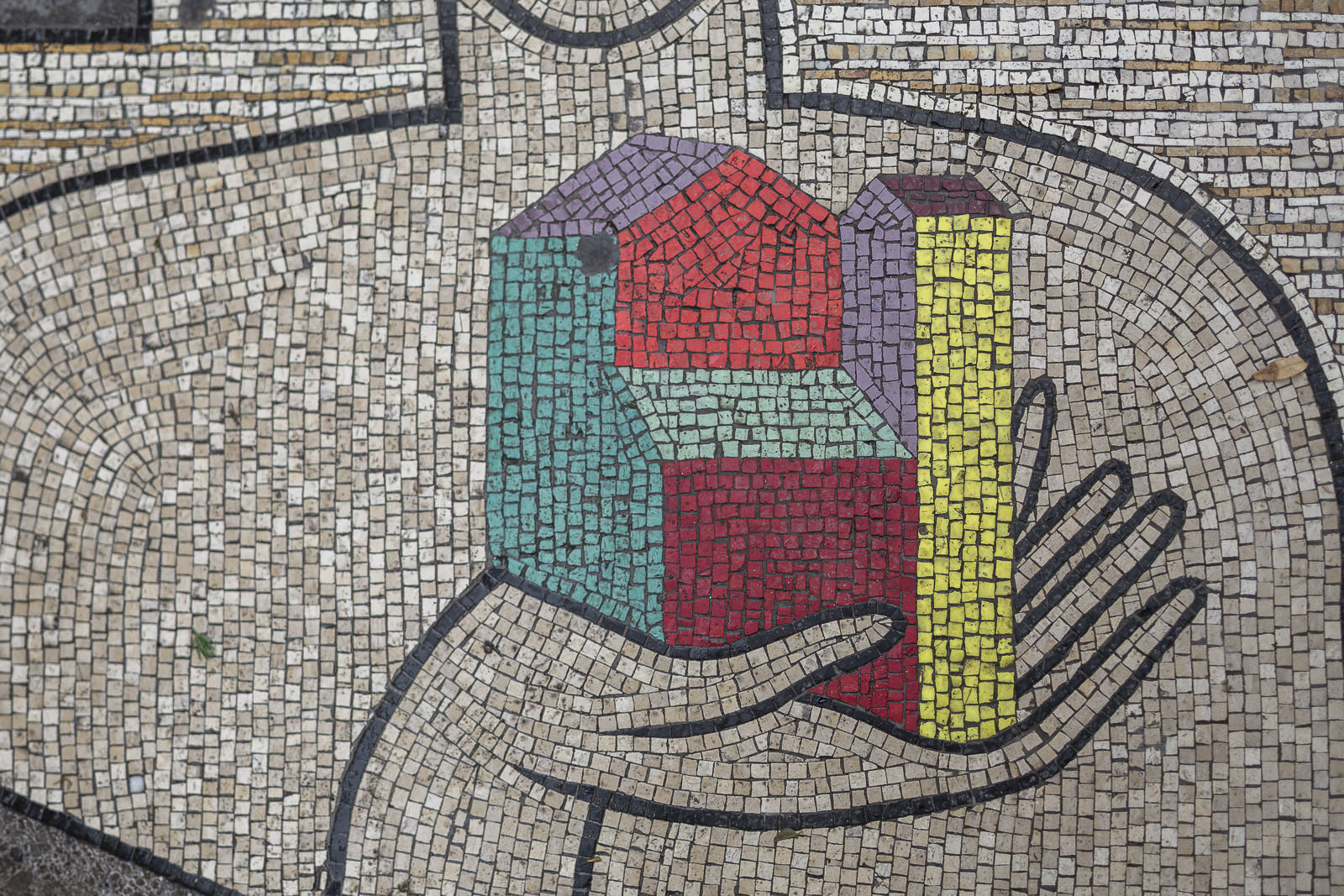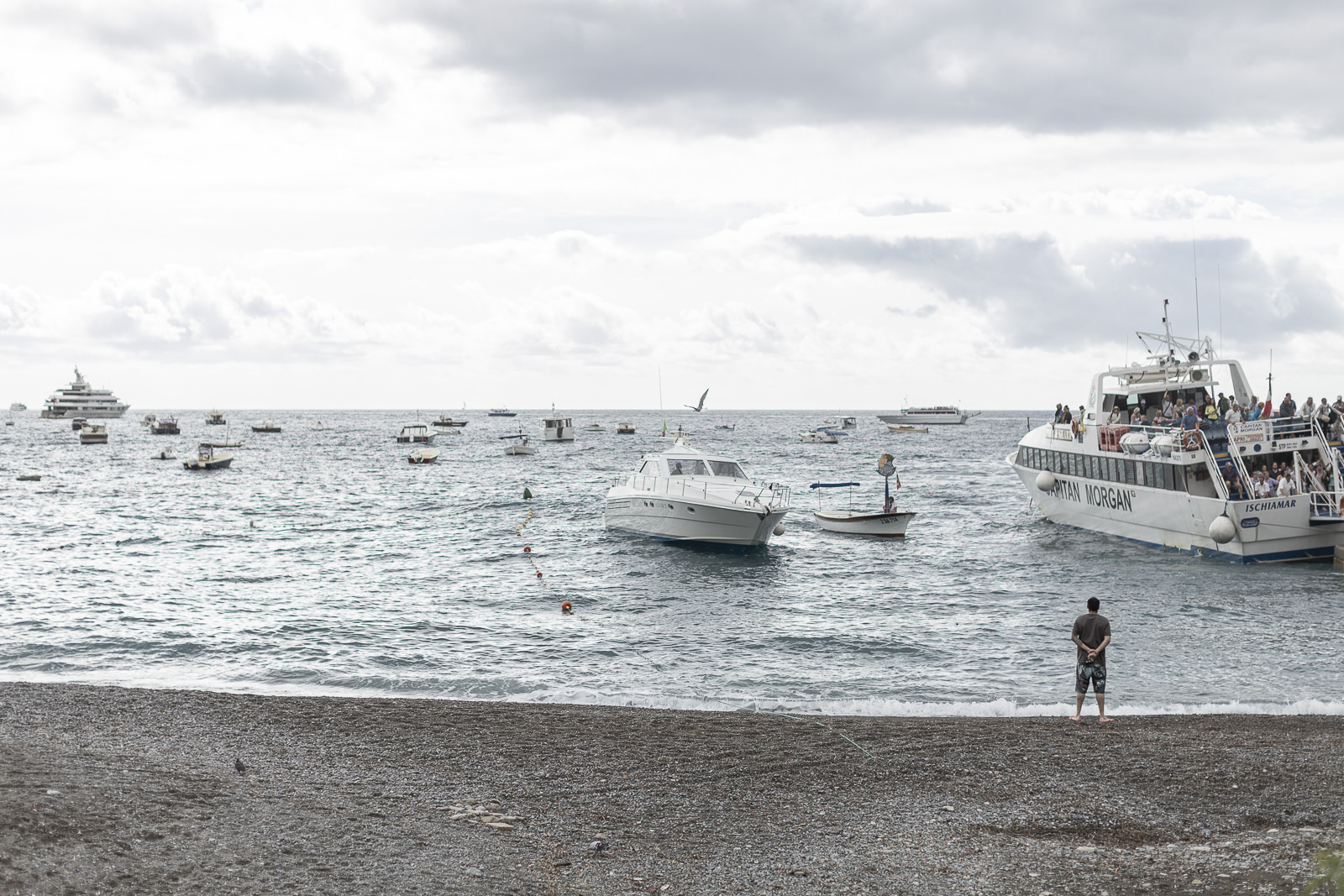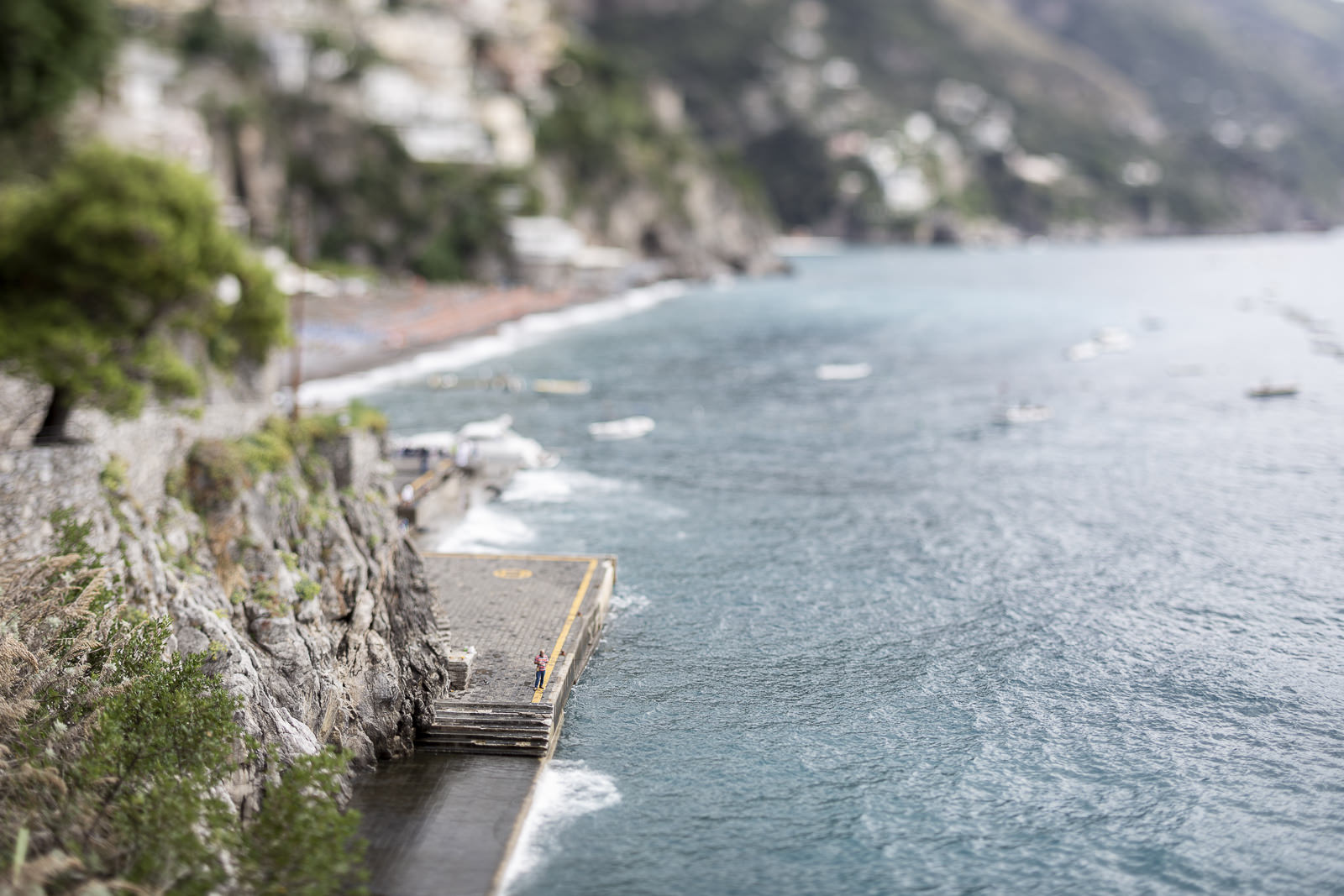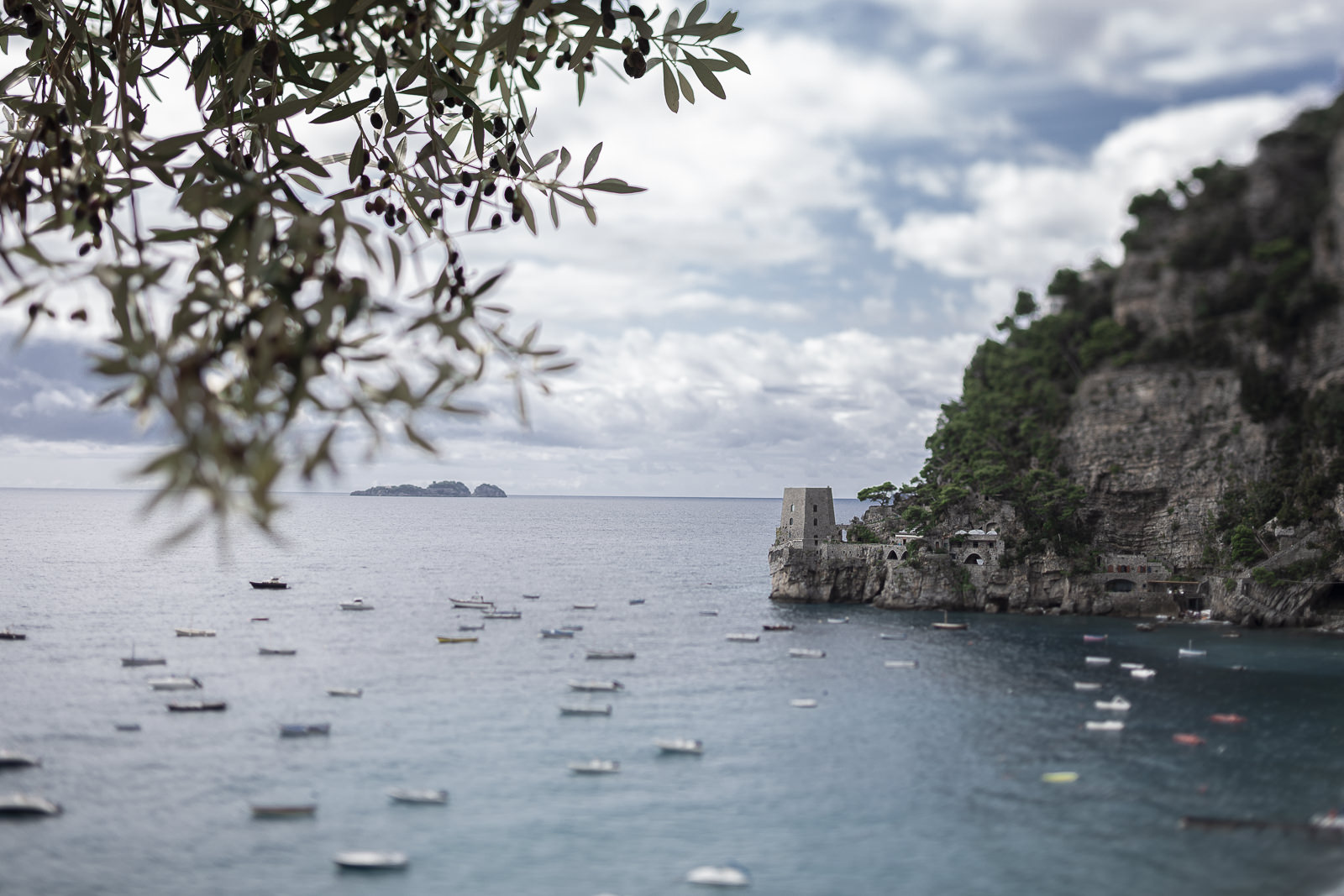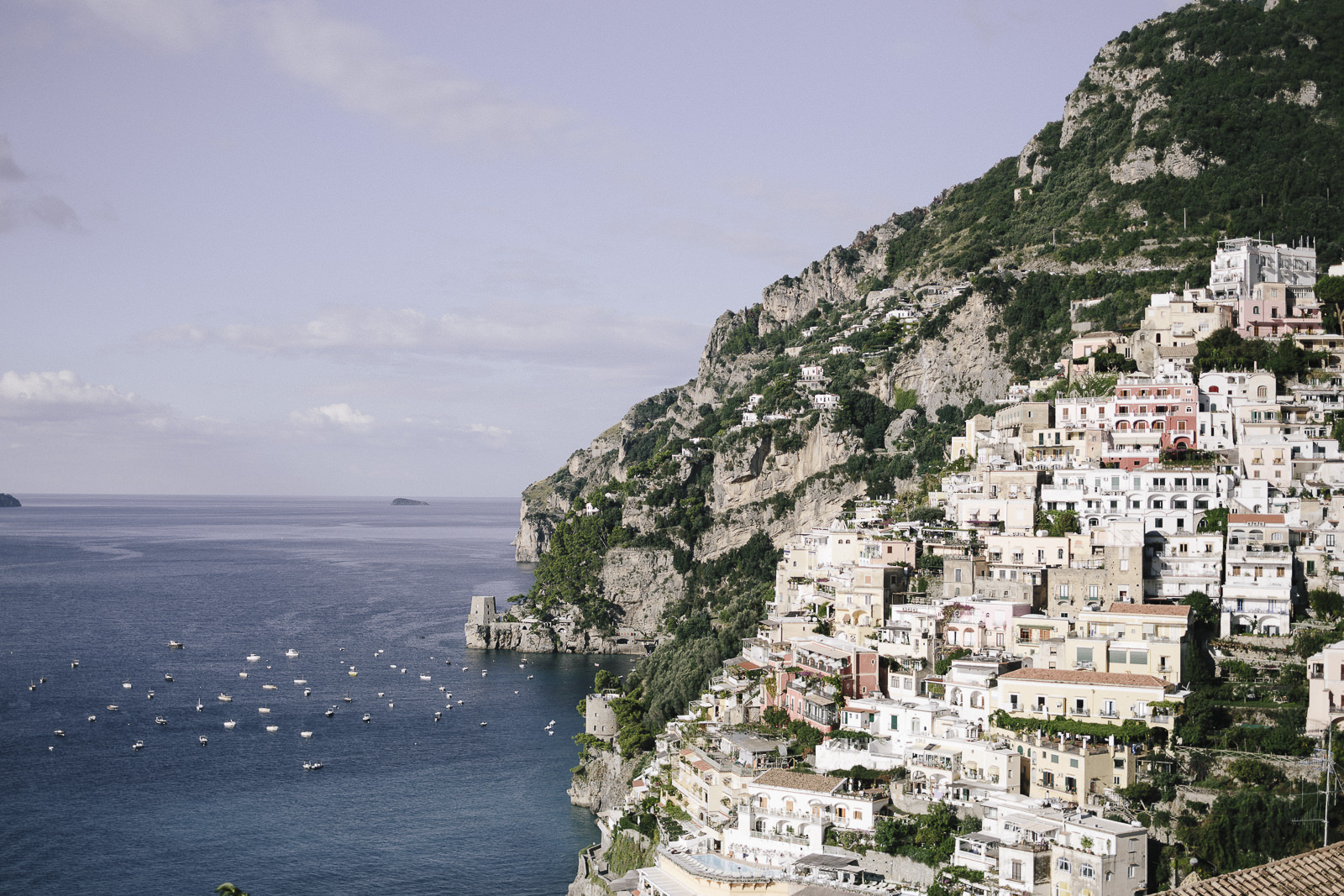 Amalfi according to Gianni di Natale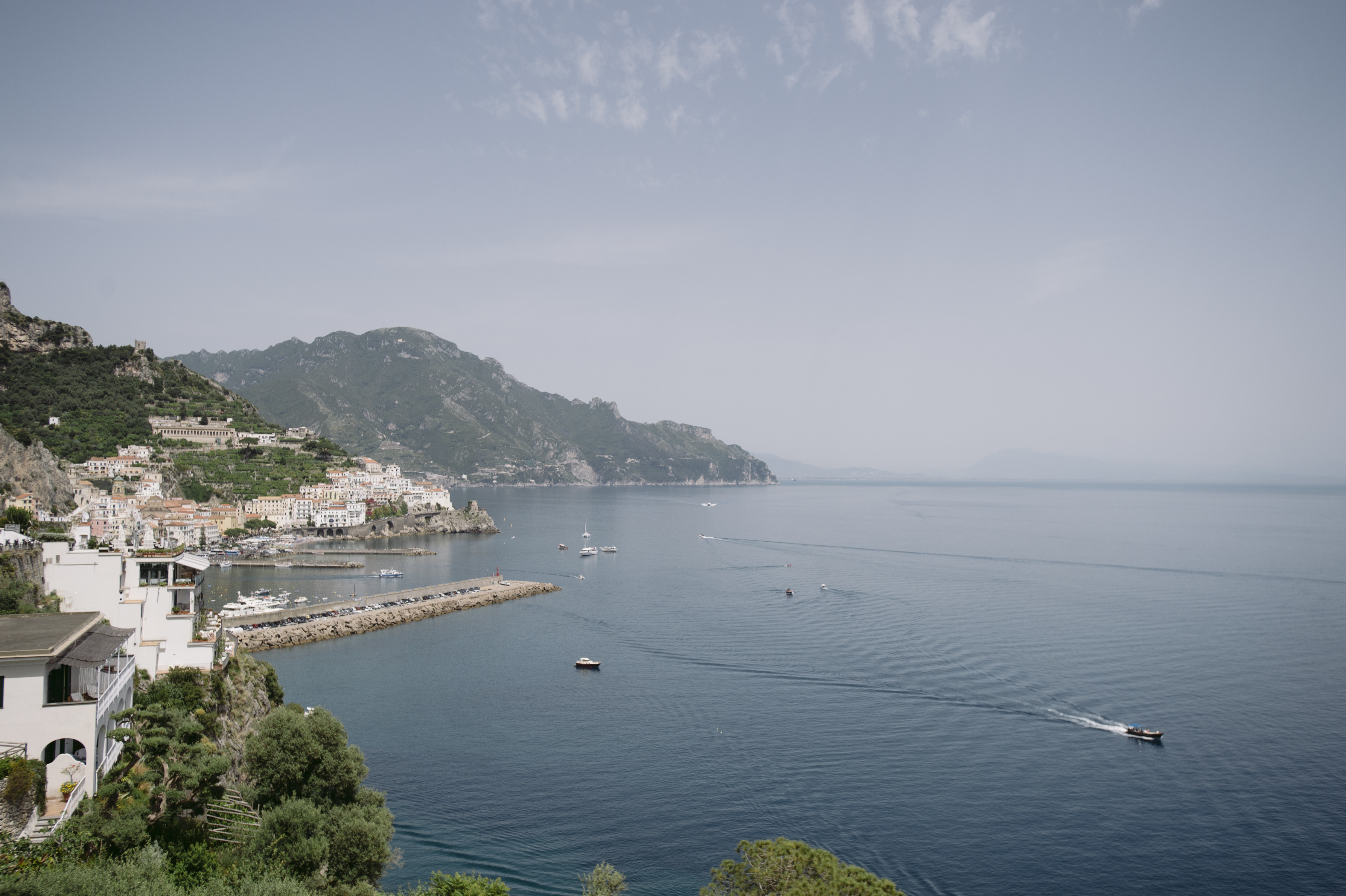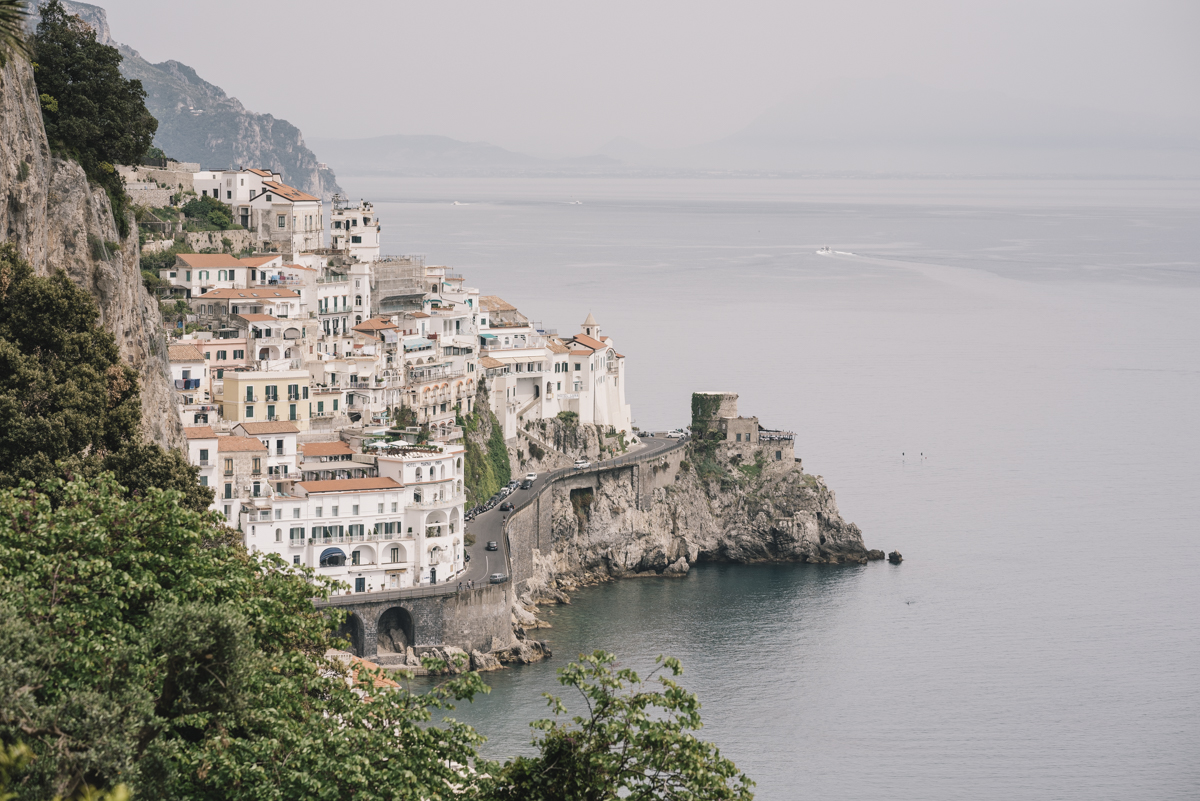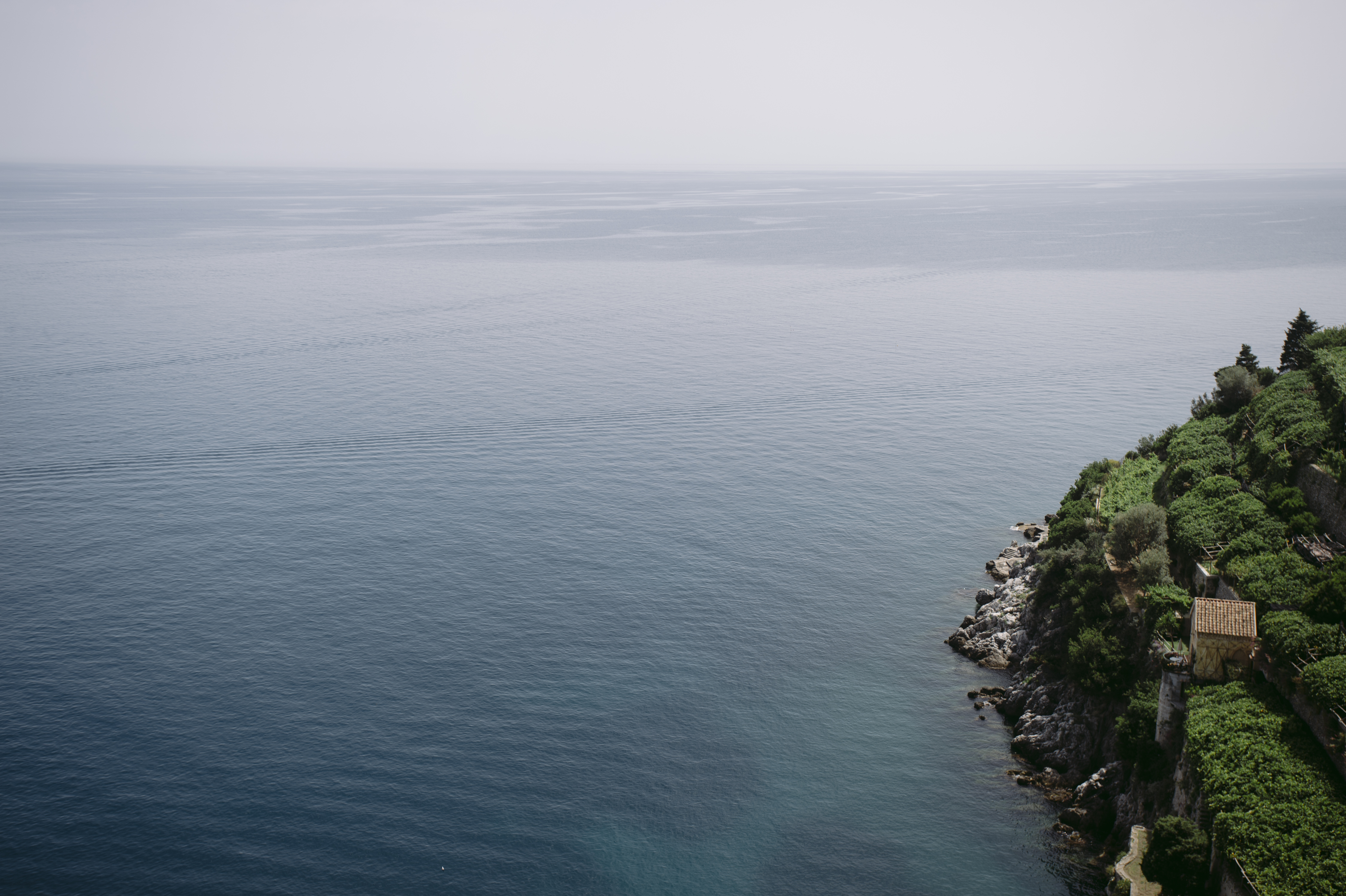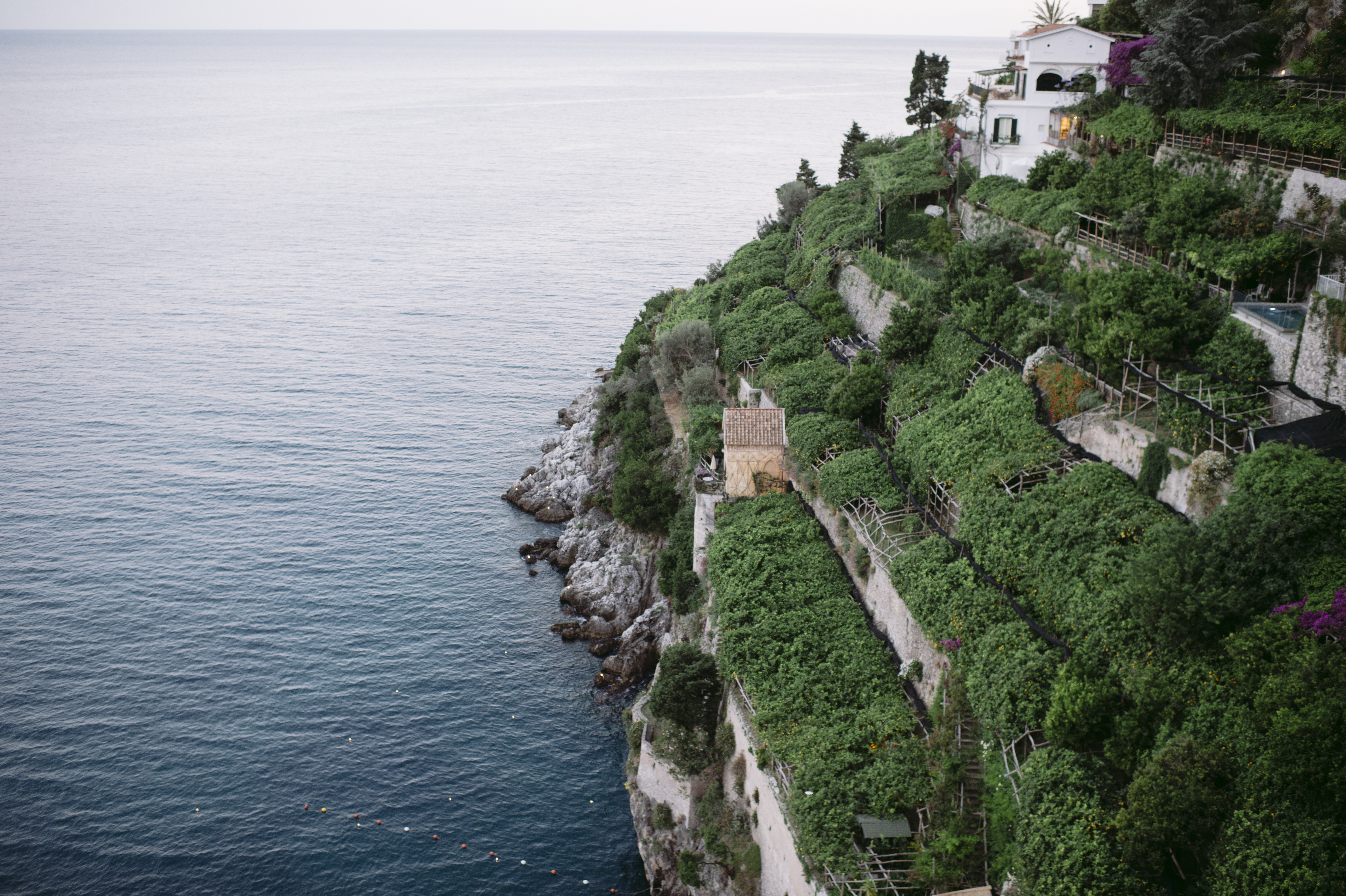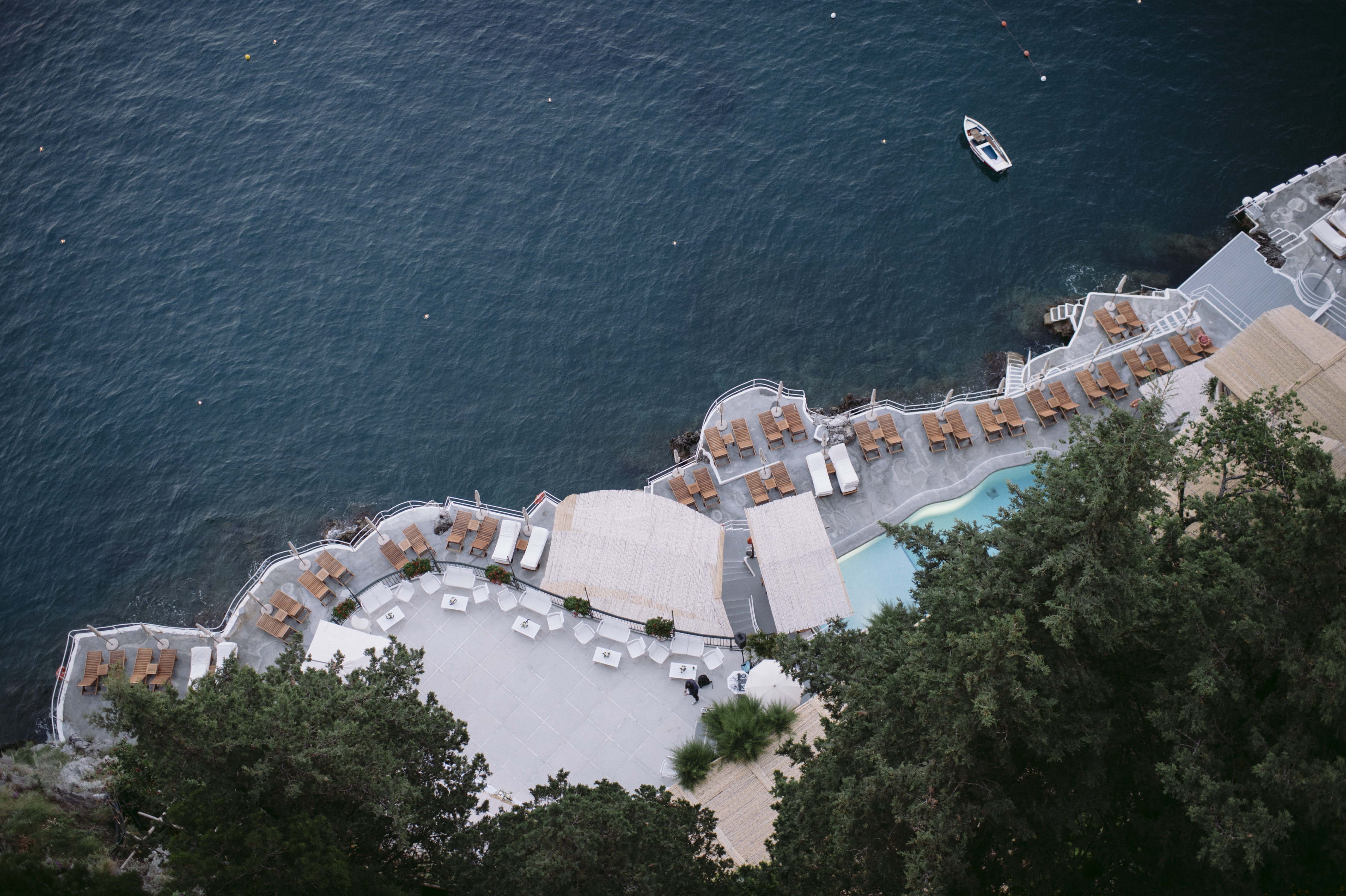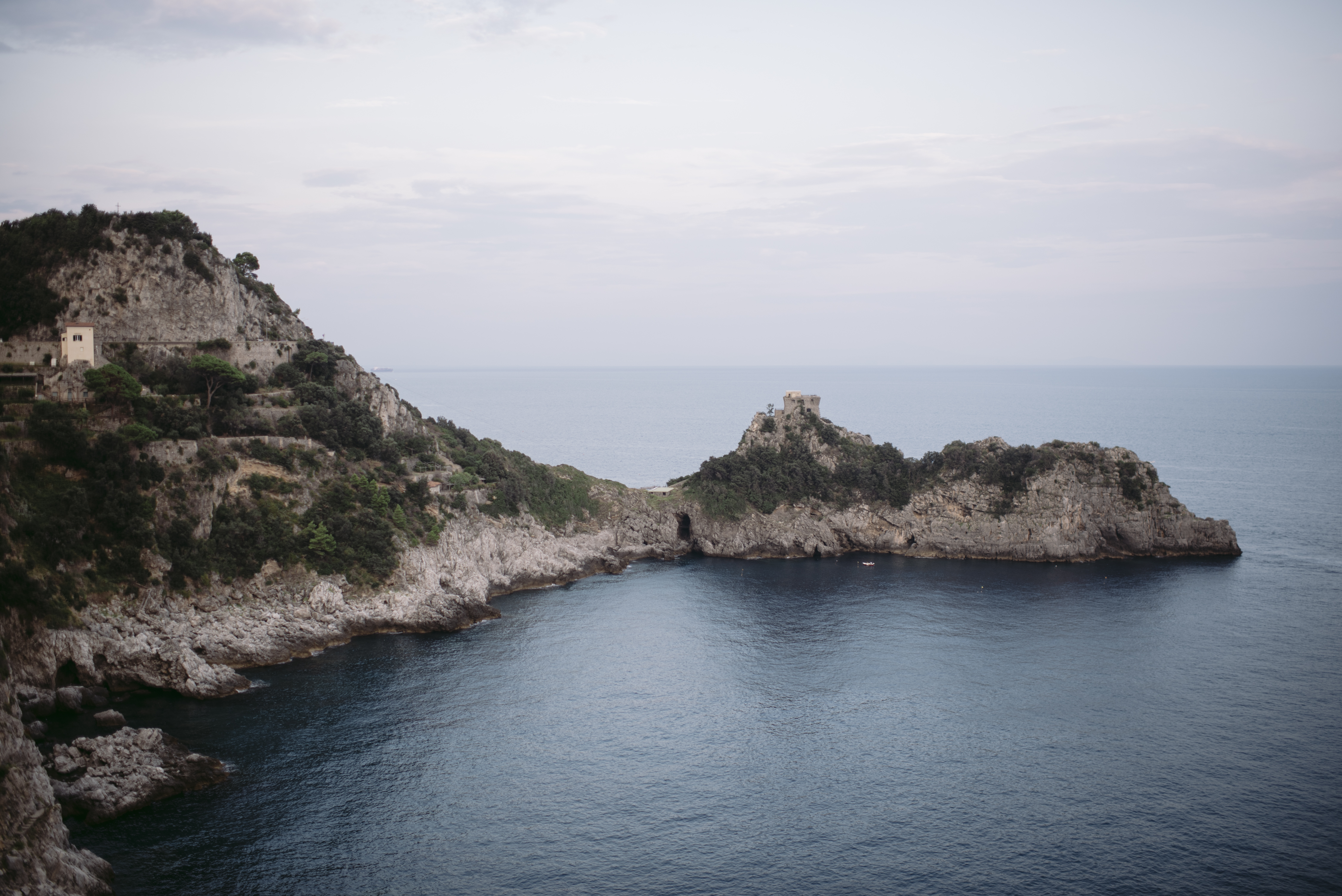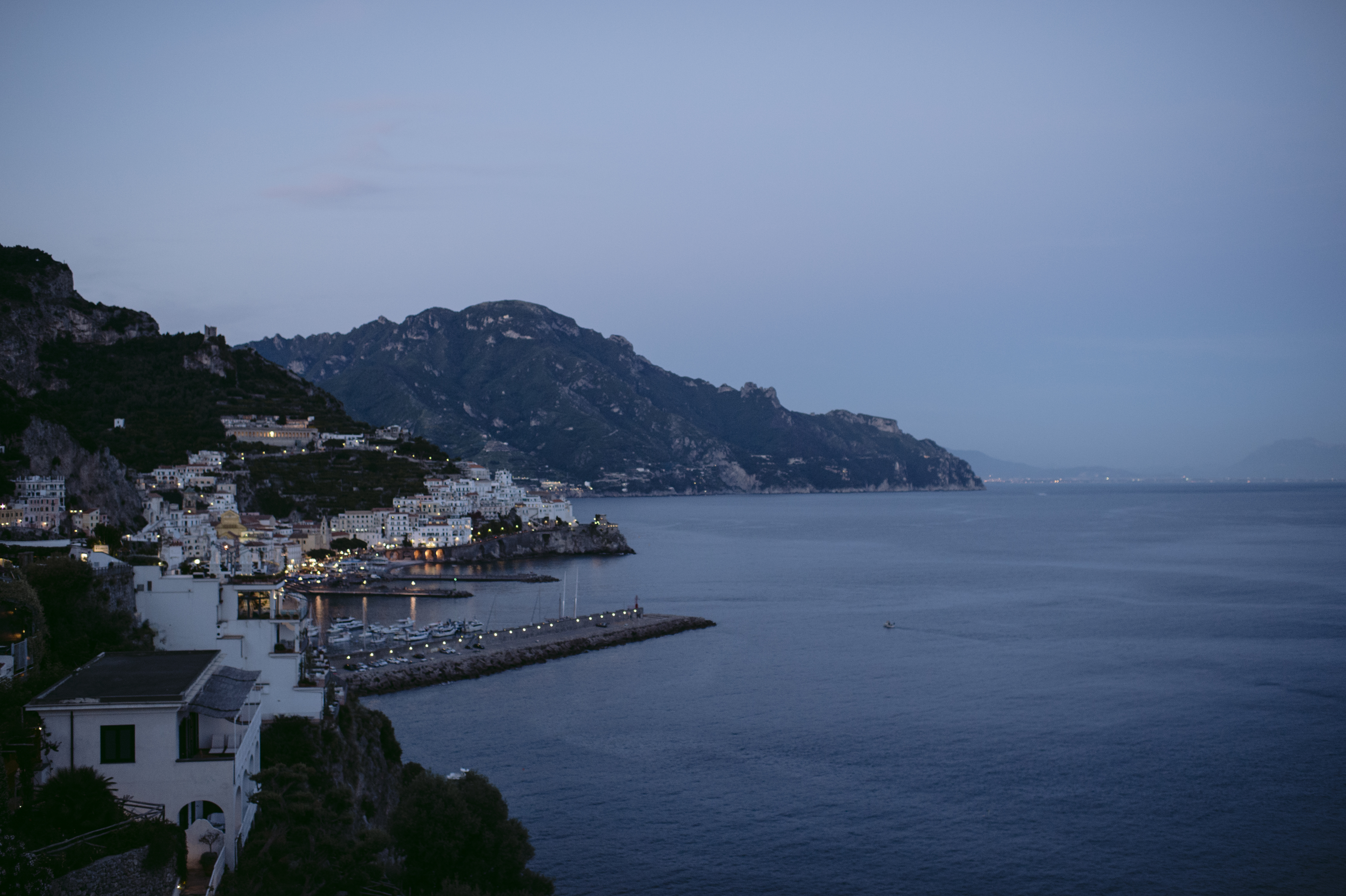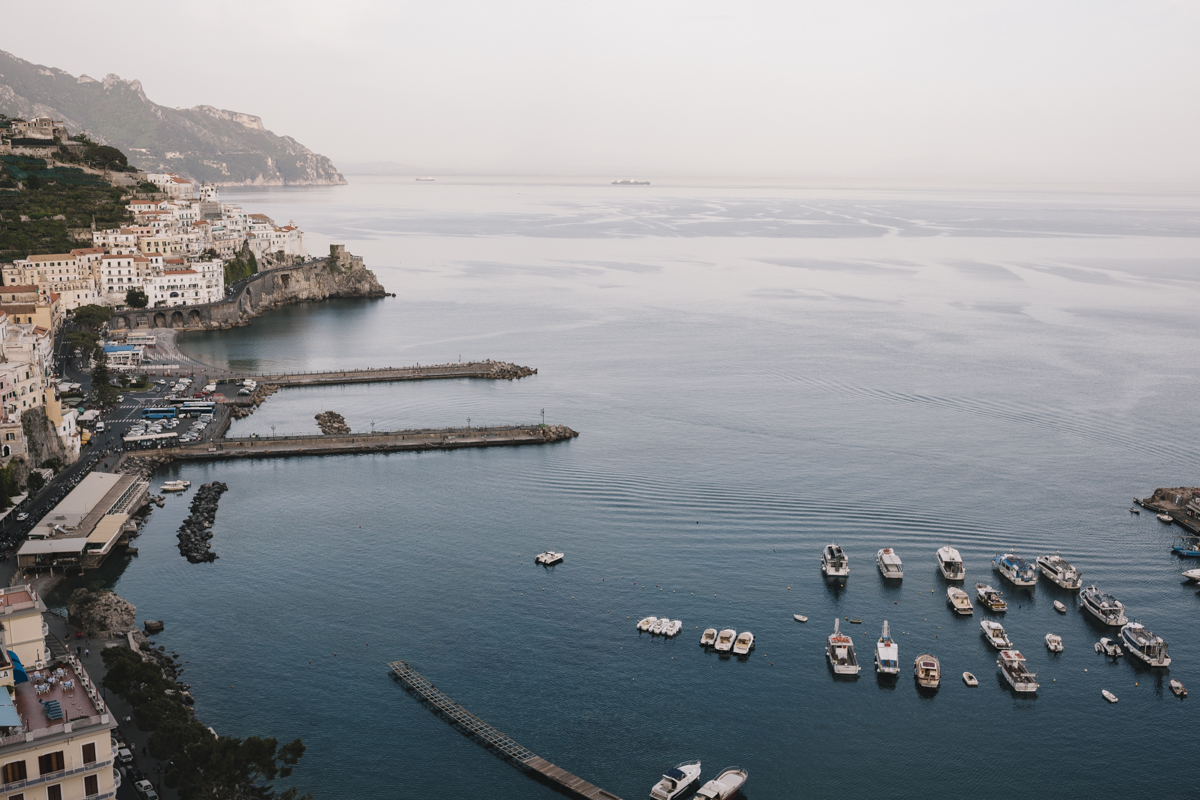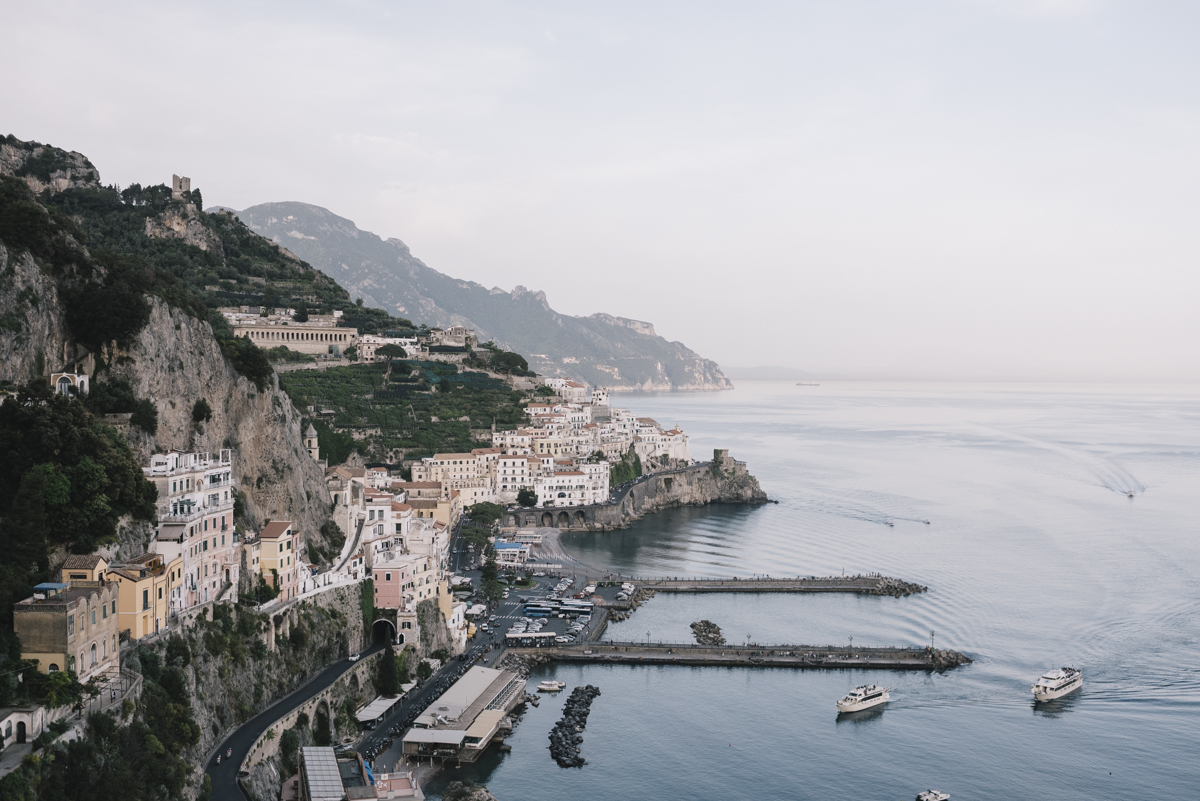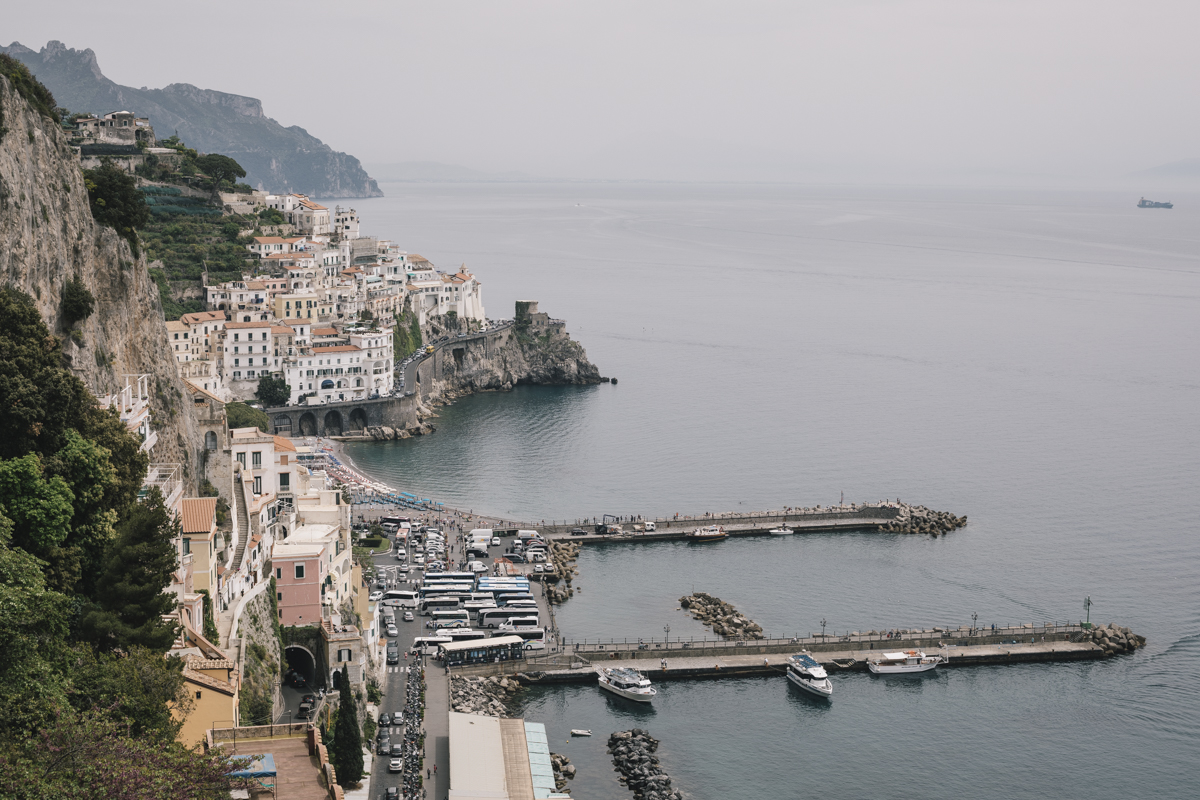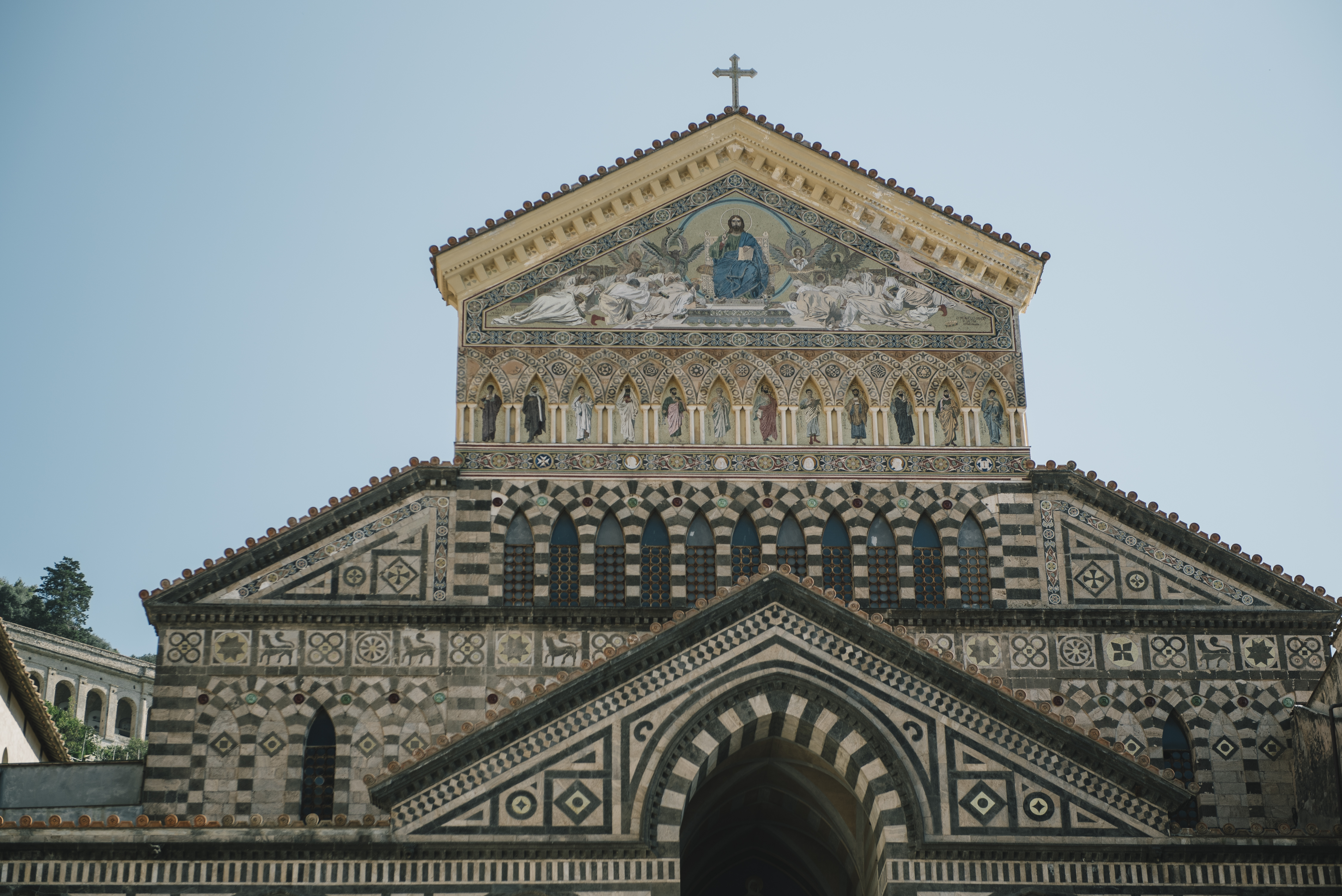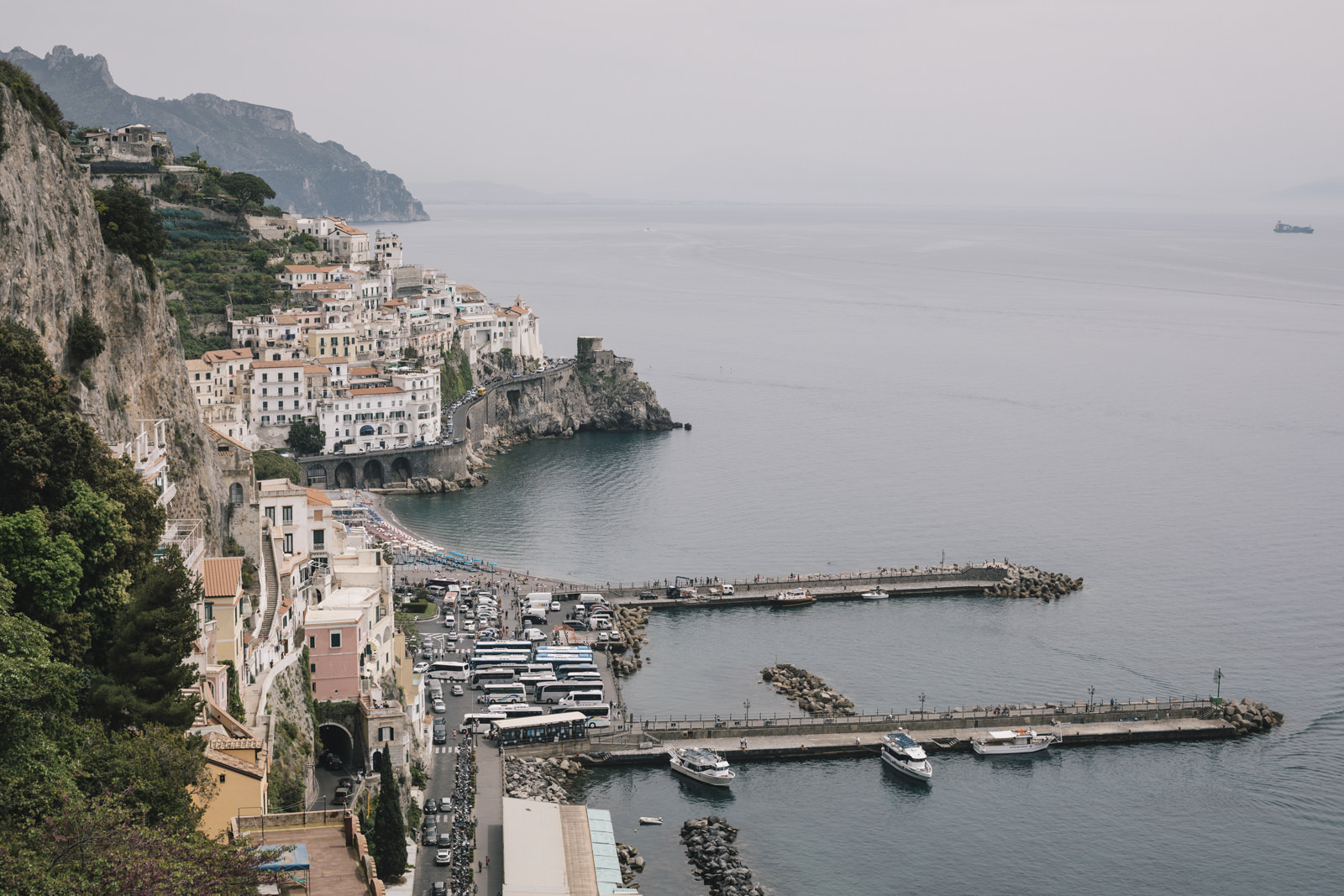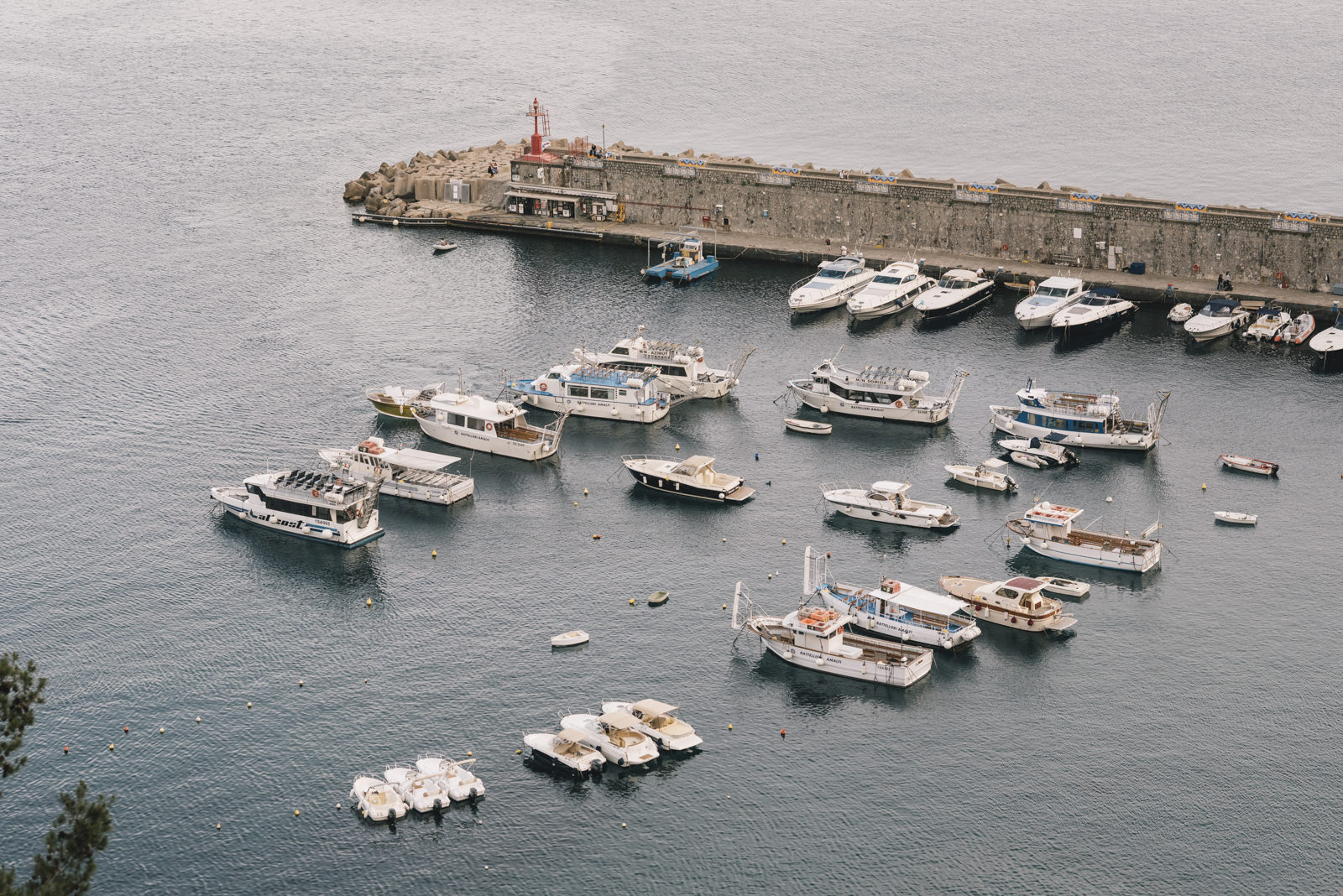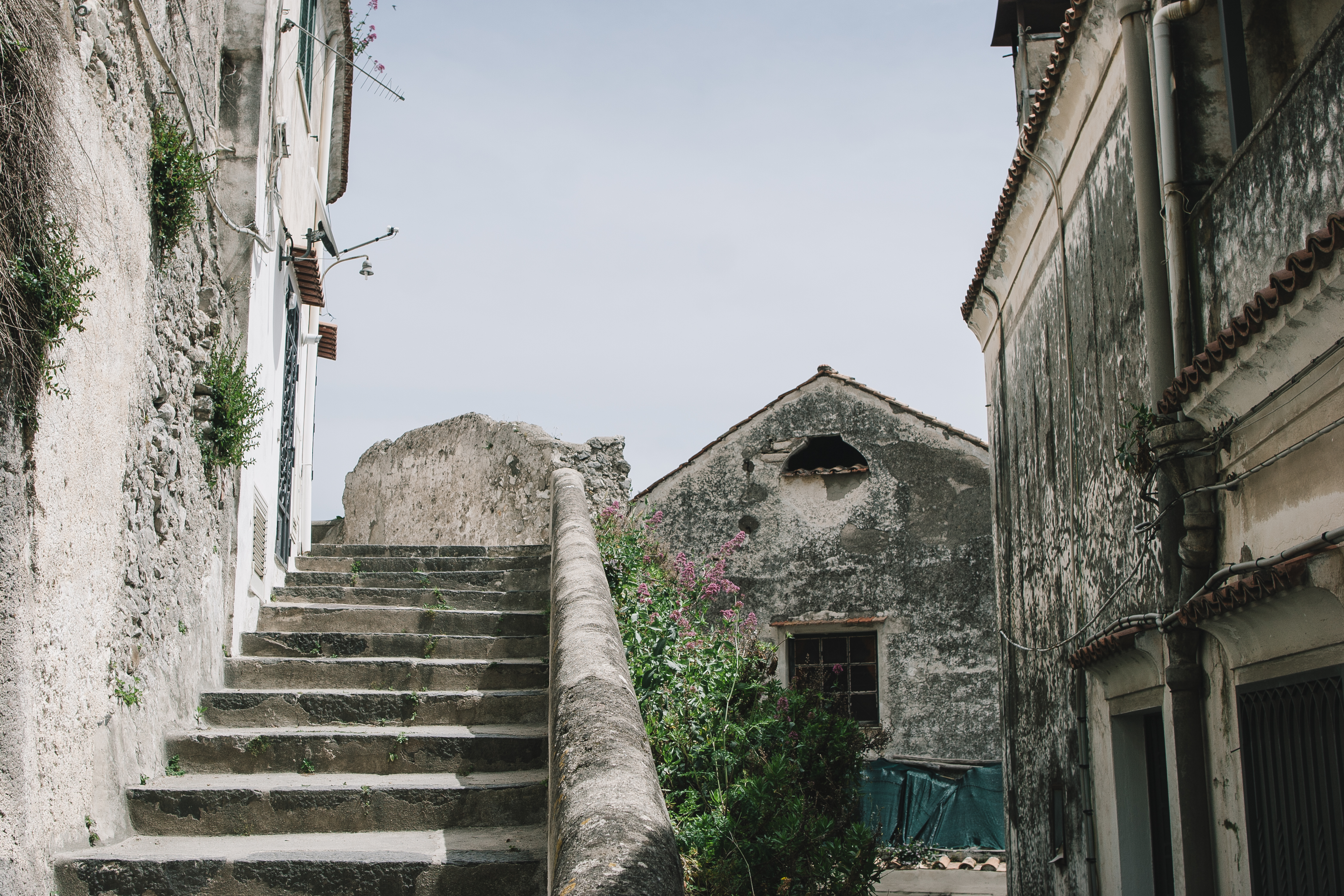 Ravello according to Gianni di Natale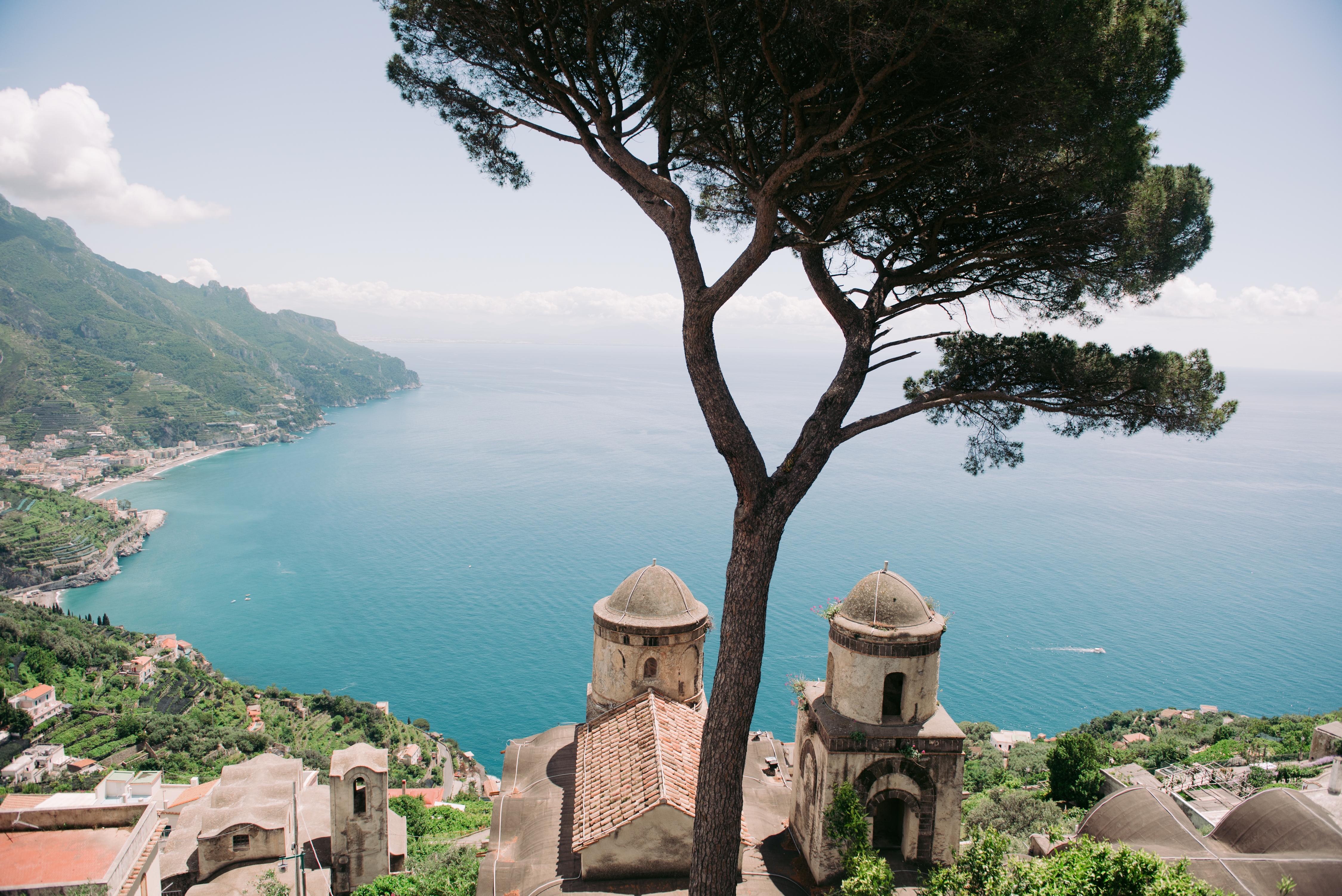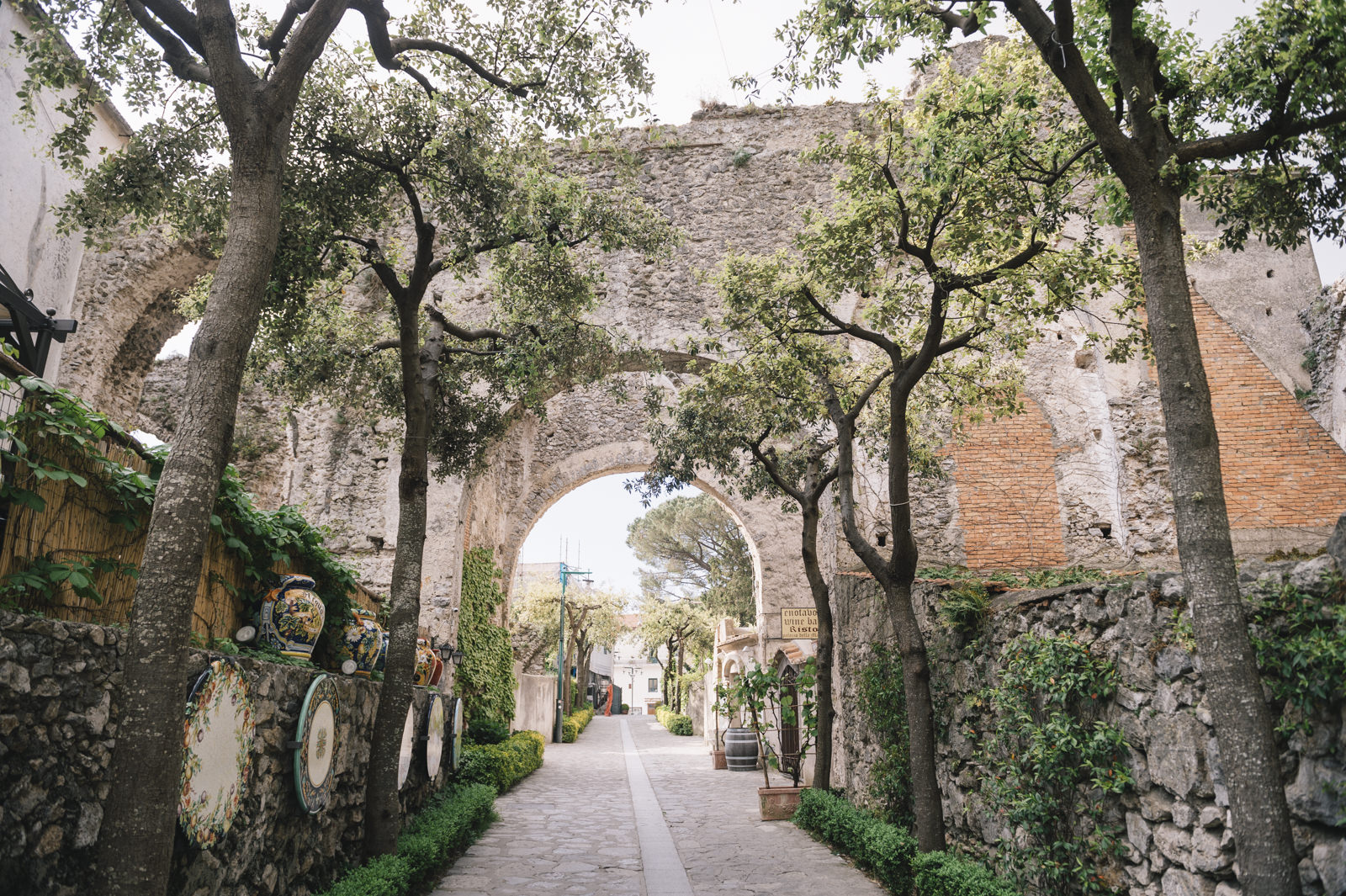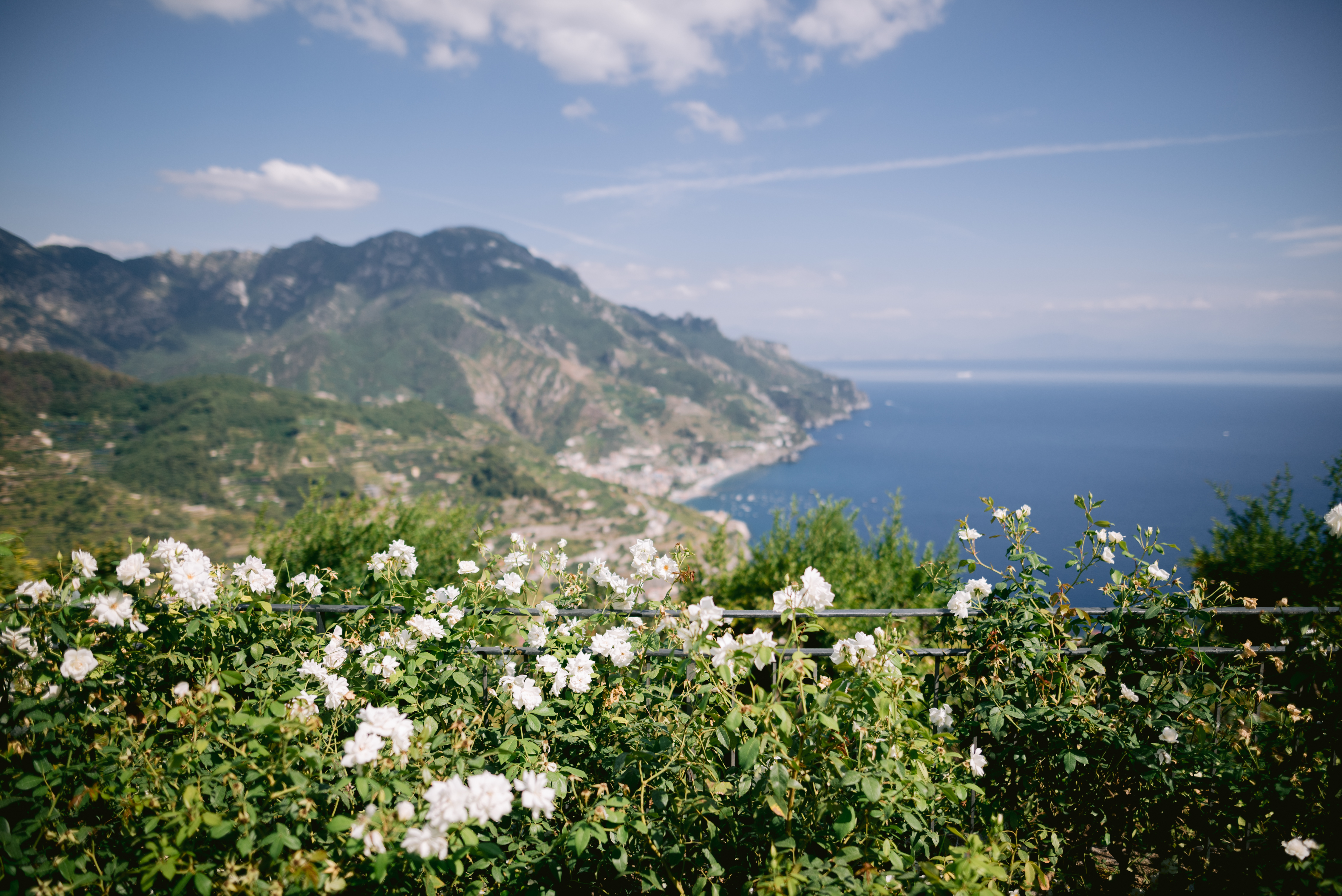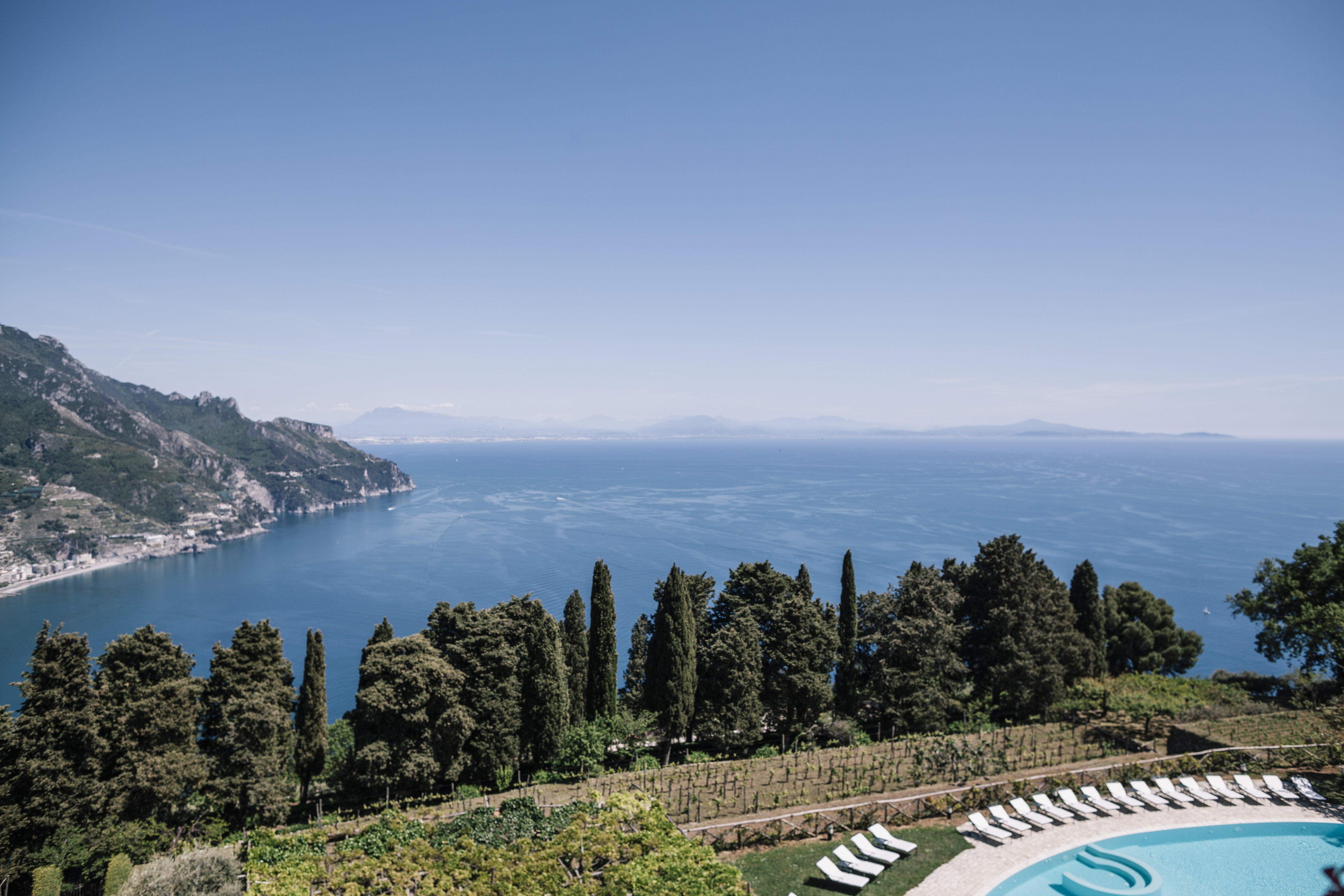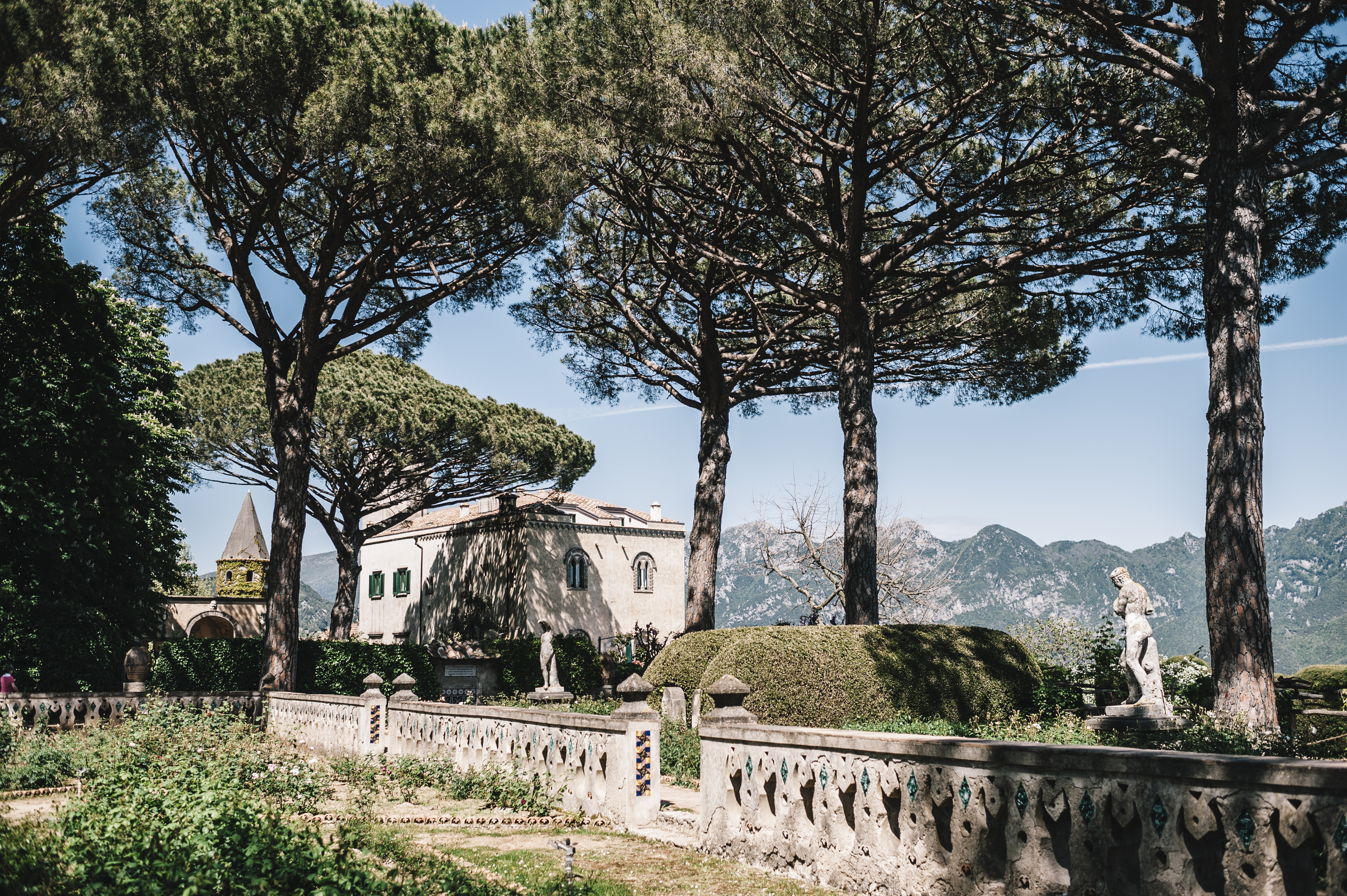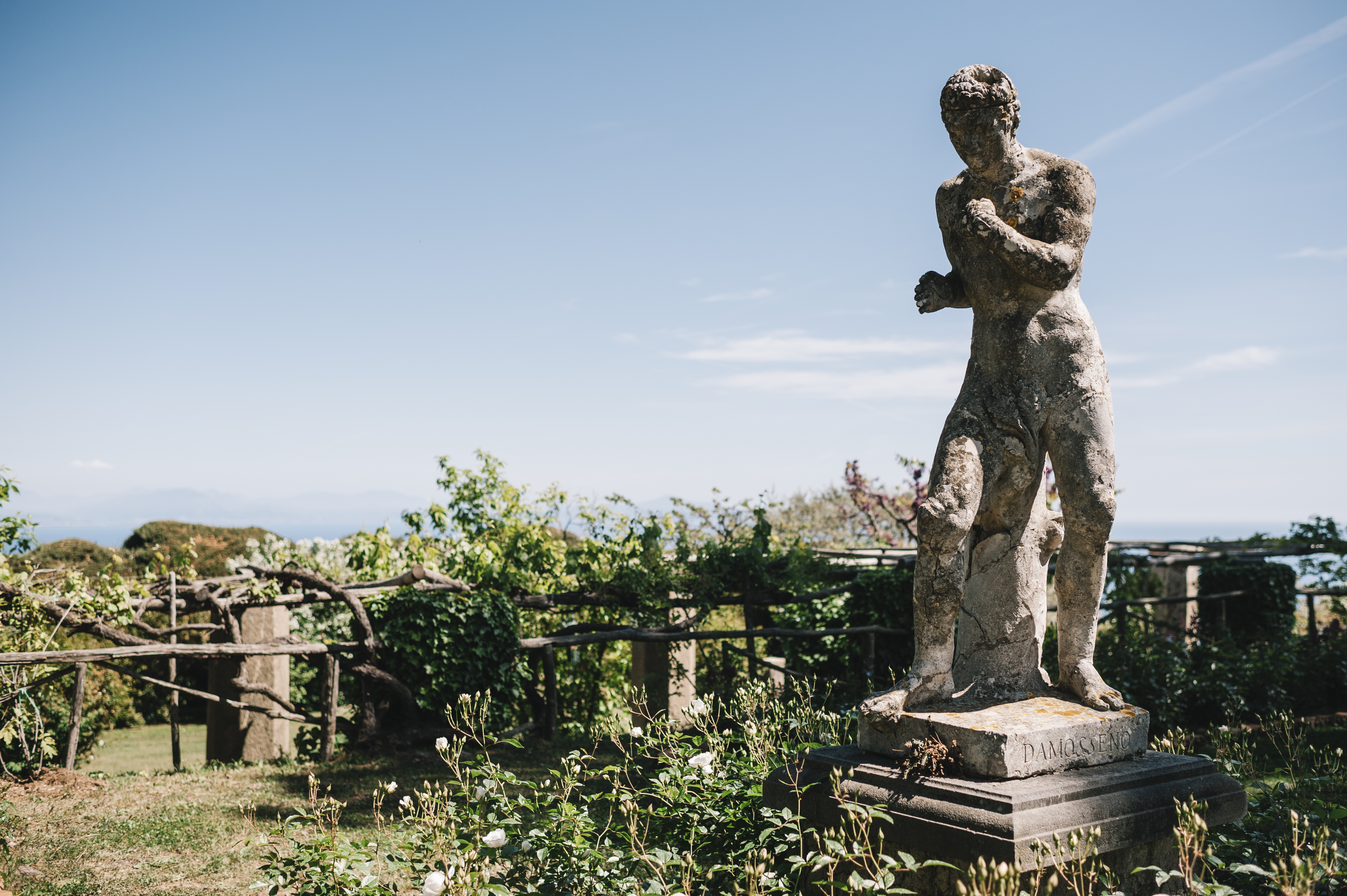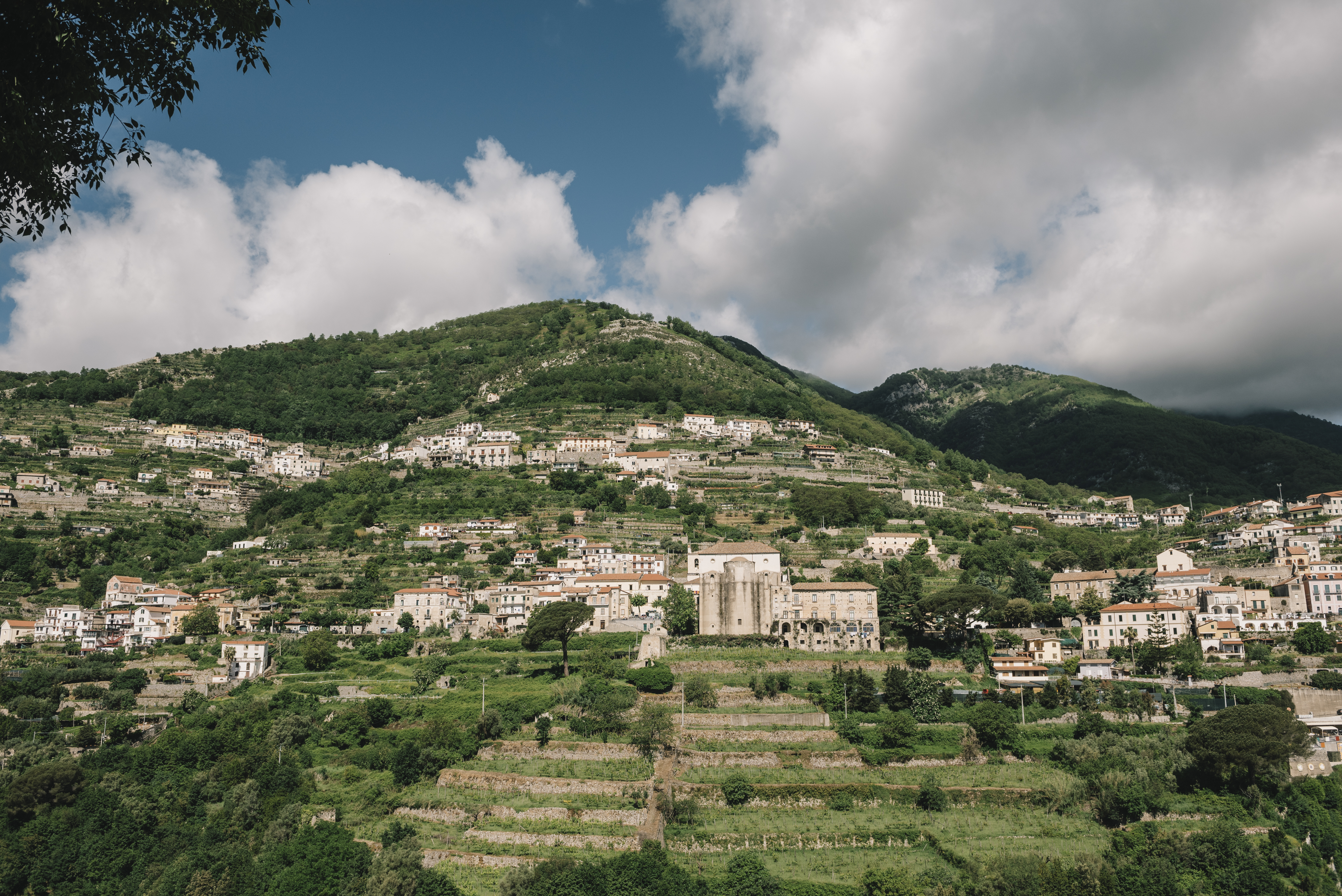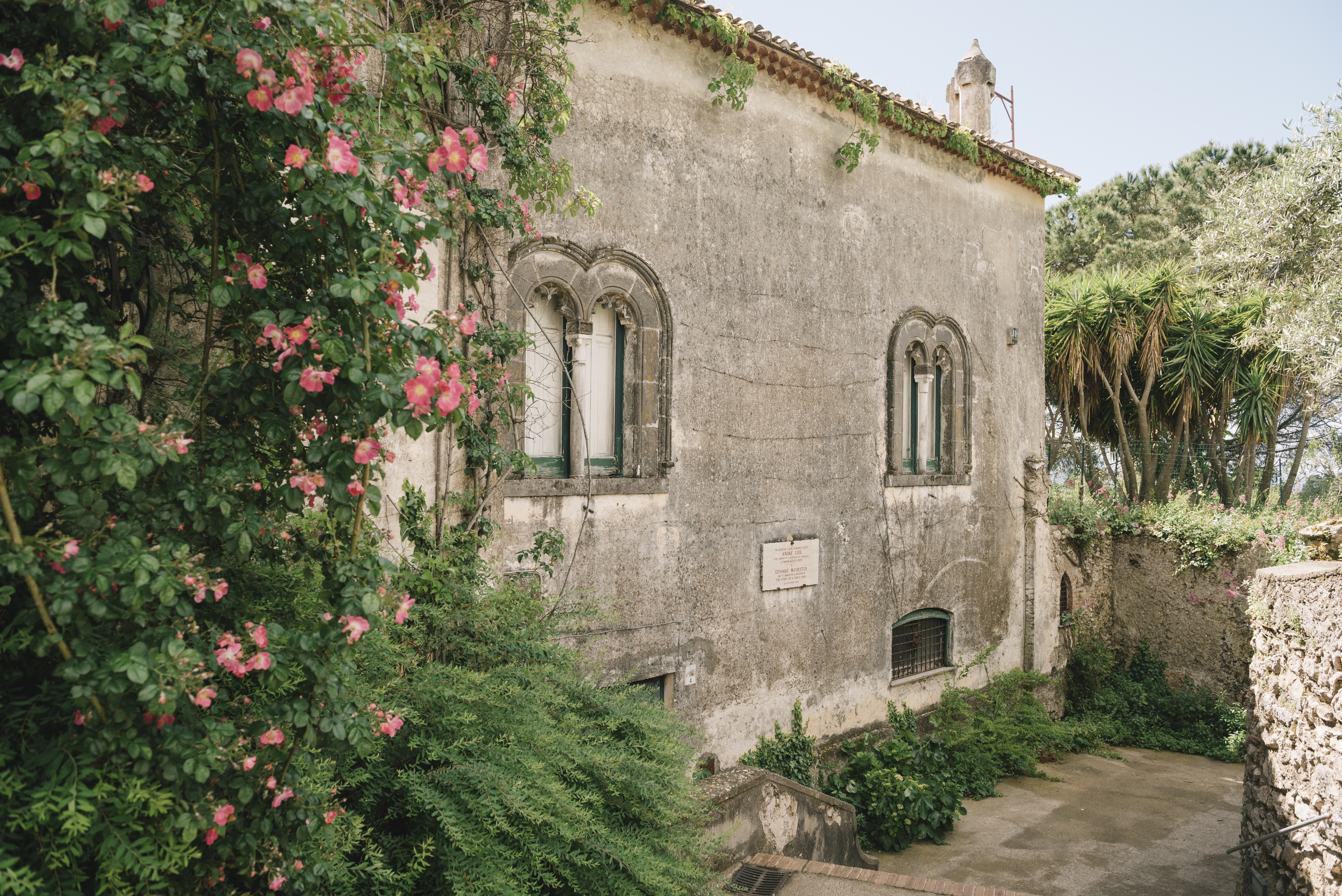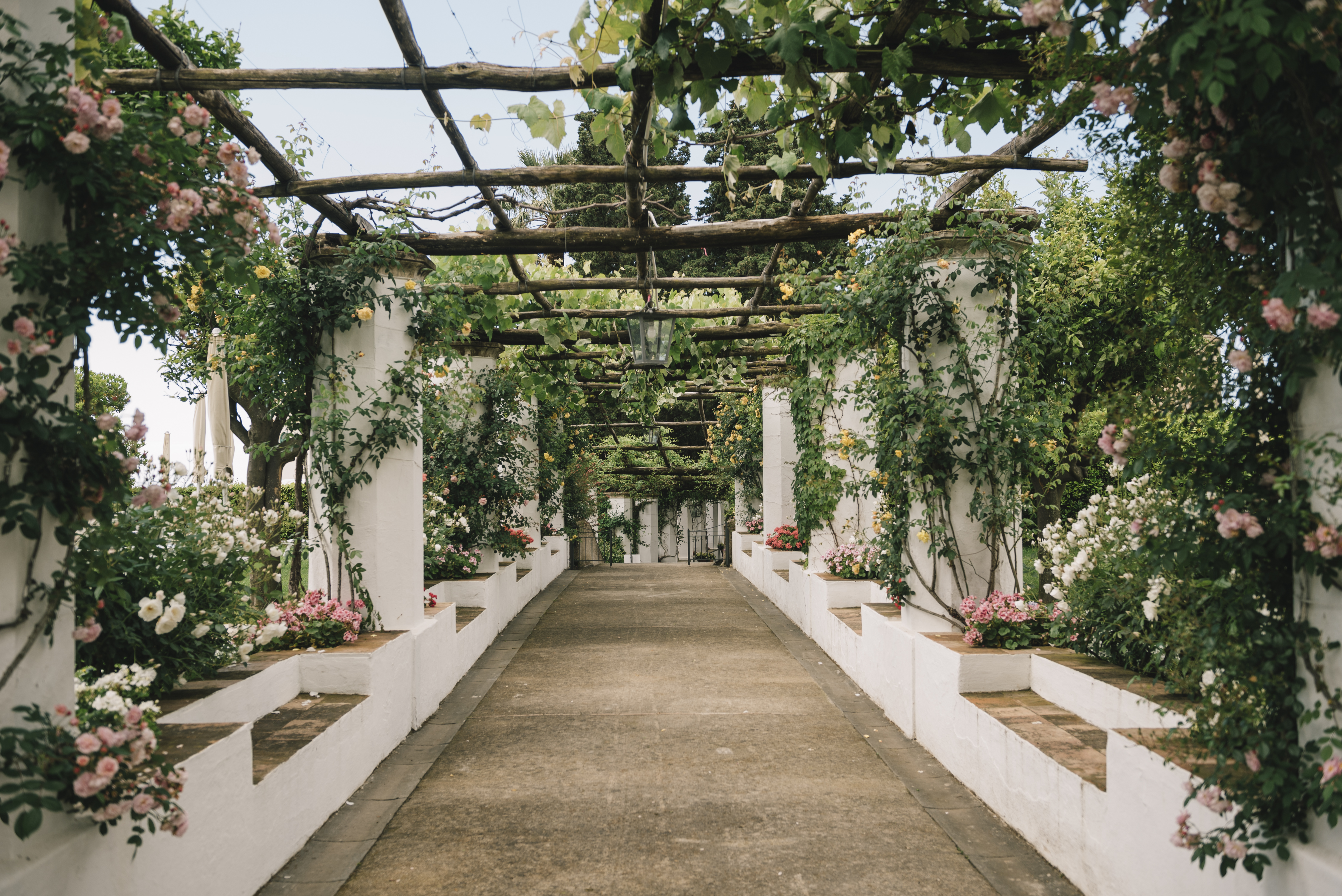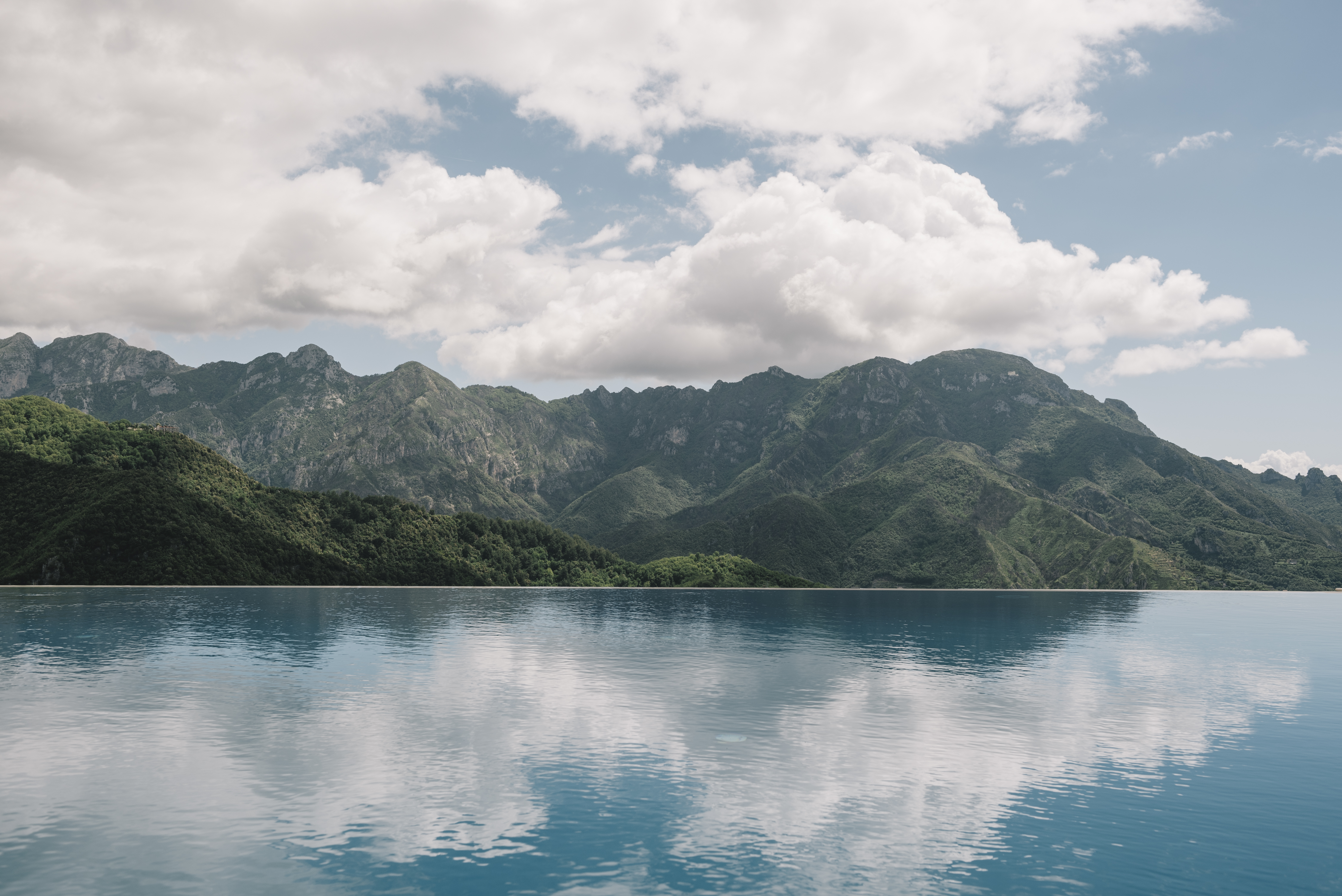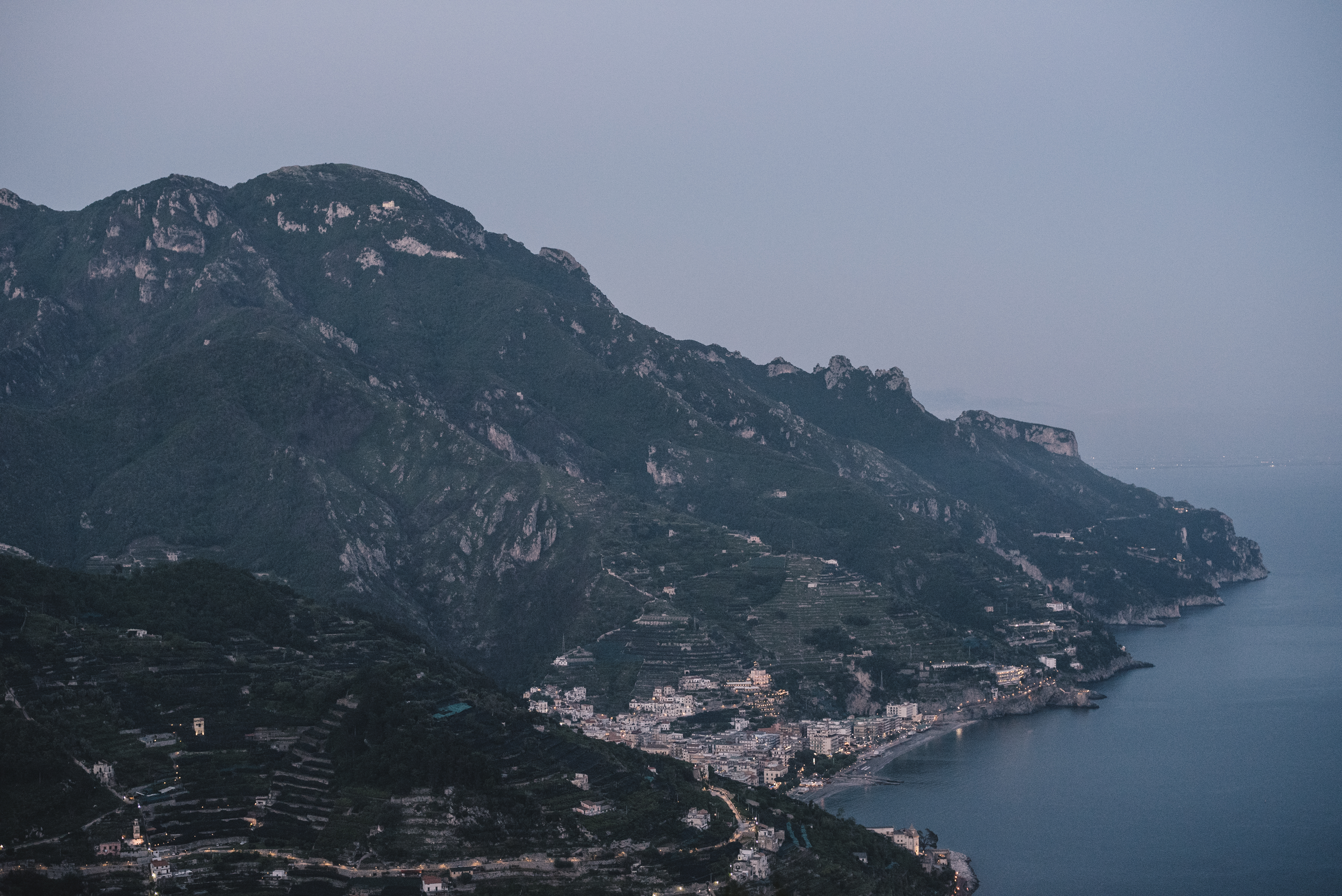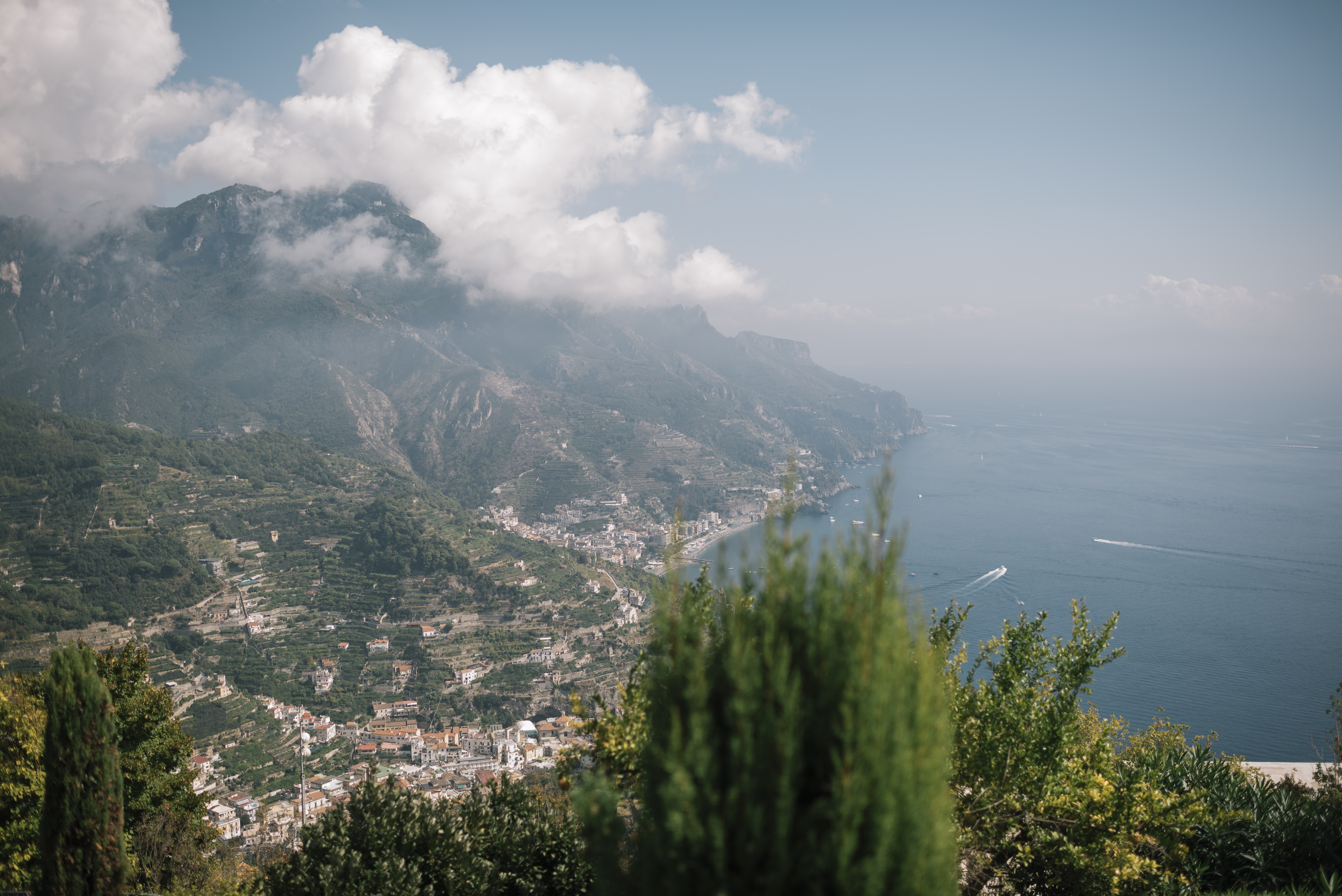 Praiano according to Gianni di Natale