Valencia Collection Riki Dalal's Fifth Collection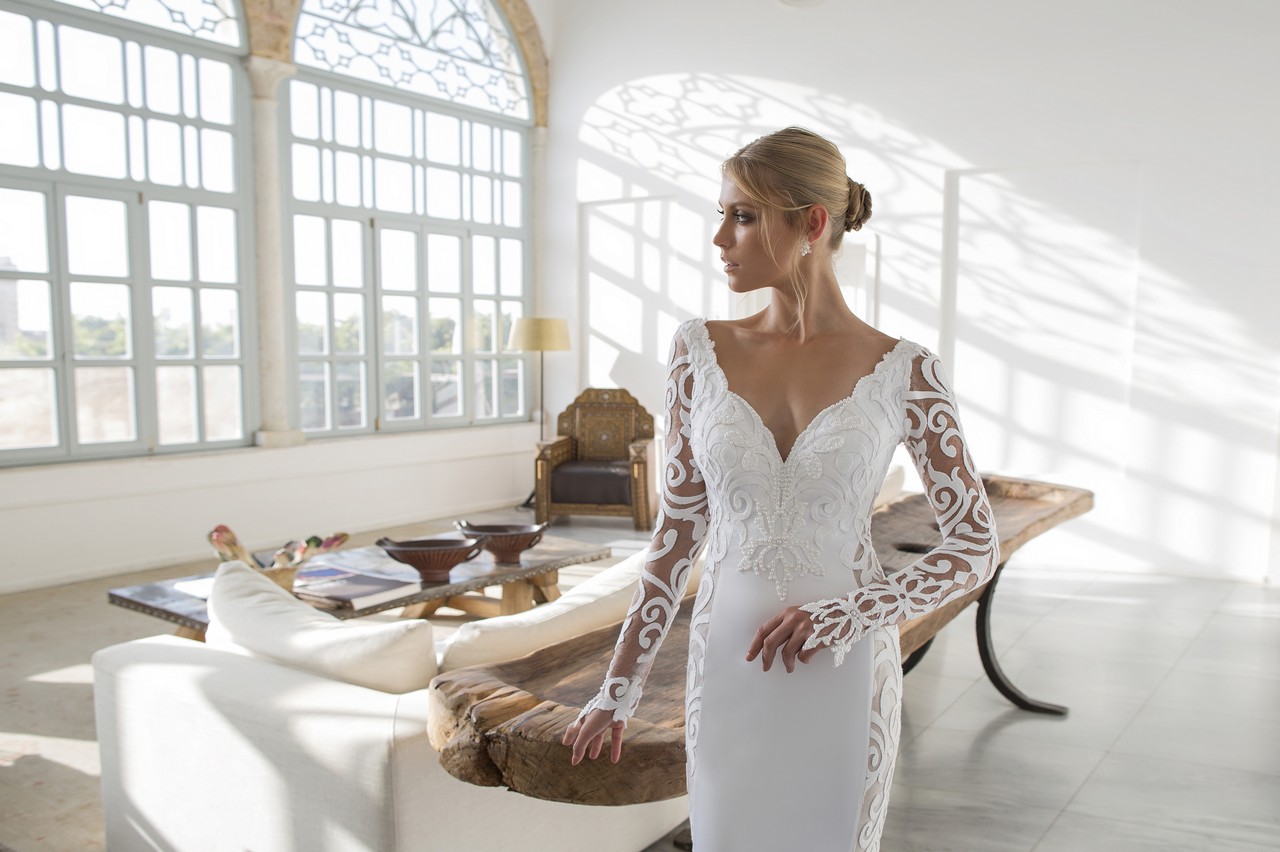 #weddingworld
Designer Riki Dalal is excited to announce that she has officially launched her fifth collection of bridal gowns that include many incredible new designs. In this new collection, entitled Valencia, internationally recognized designer has gone above and beyond with her daring yet traditional silhouettes that have made her gowns so successful.
This years dresses are defined by lightness and romance while still maintaining a sexy look. Many of the dresses seemingly float along floor as their handmade lace cascades throughout the gowns. Some feature a combination of pearls and beading united with delicate and comfortable fabrics. In a new twist, she plays with layers and transparency and soaring fringe.
All of Dalal's dresses are known to flatter the female form. In the Valencia collection though, you can see those special elements that bring the past and present together. Deep v-necks contrast the classic mermaid and sheath silhouette with lasting trails. Seen throughout all of her collections, Dalal is known for her daring backs that highlight the delicate brides who bear her gowns. In this collection, vacant yet adorned backs really create an entirely new string of traditional bridal couture. The added value in the dresses Riki creates is the work technique, which is based on fitting leotards, which allows her to create these deep back lines.
In terms of fabrics, Dalal chose to design this collection by utilizing soft and smooth materials combined with rich lace and embellishments from all over the world. Some of Dalal's fabrics are handmade especially for her utilizing maximum quality threads. Alongside her high variety of materials you can find fabrics that emphasize height together with lightness. You can also find that one of her gowns is decorated entirely with flowers to create a three-dimensional feeling that is entirely unique to the collection.
Riki Dalal learned the secrets of design from her mother and began expanding outside of Israel only a year and a half ago. Her designs have won vast recognition in the past year and her dresses are featured in more the 24 locations around the world. This launch truly brings to life some of the most on-trend aspects of fashion today, effortlessly and feminine with edginess.
For More Information:
Dady Dalal  +972.53.476.8810
Mail : rikidalalltd@gmail.com