MISE EN PLACE THE ESSENCE OF A PERFECT WEDDING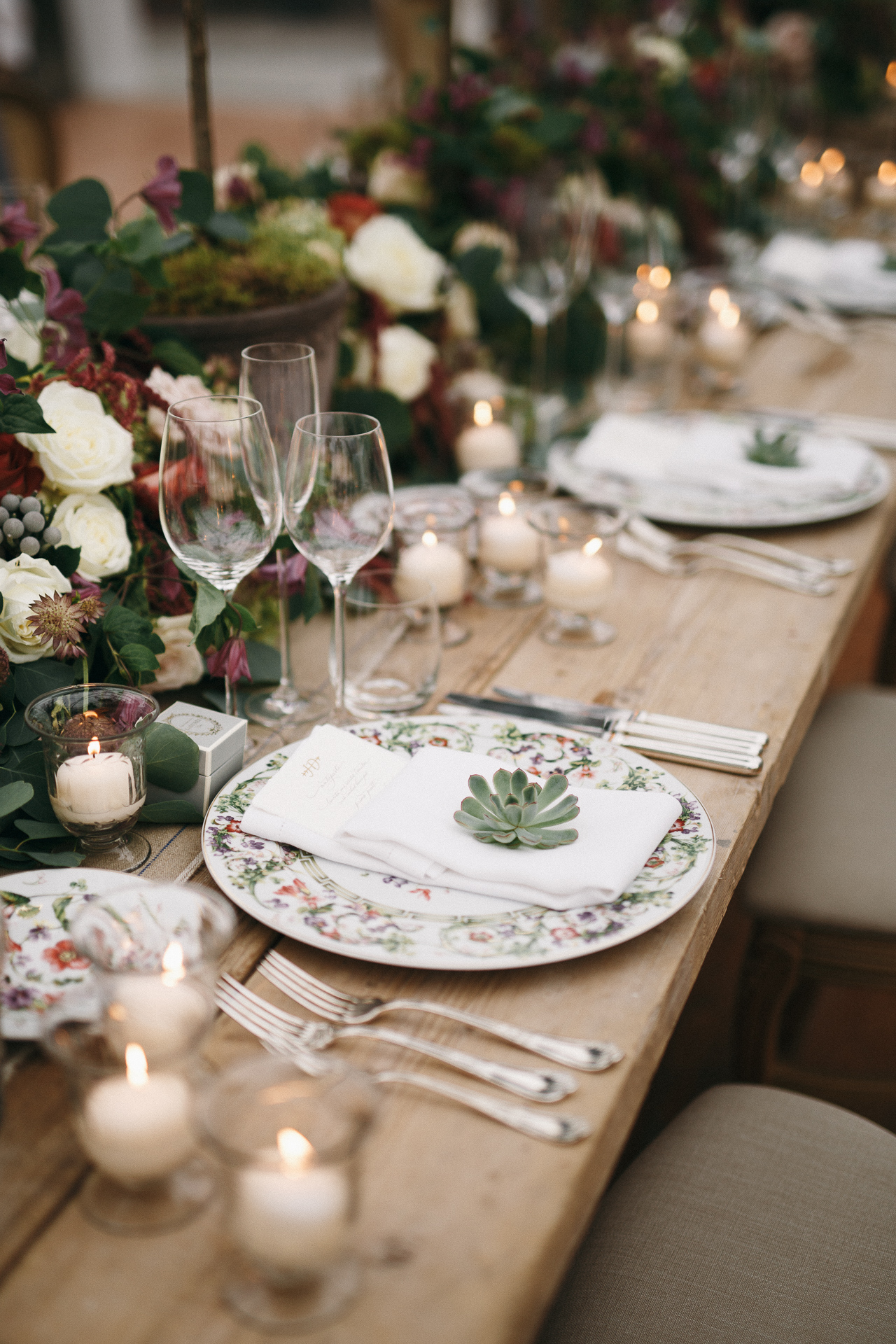 #weddingworld
The layout, or more precisely the mise en place, is to the wedding reception as the dress is to the bride. However limited your budget may be, and while you might decide to save on flowers, if you choose a beautiful mise en place your work is already half done.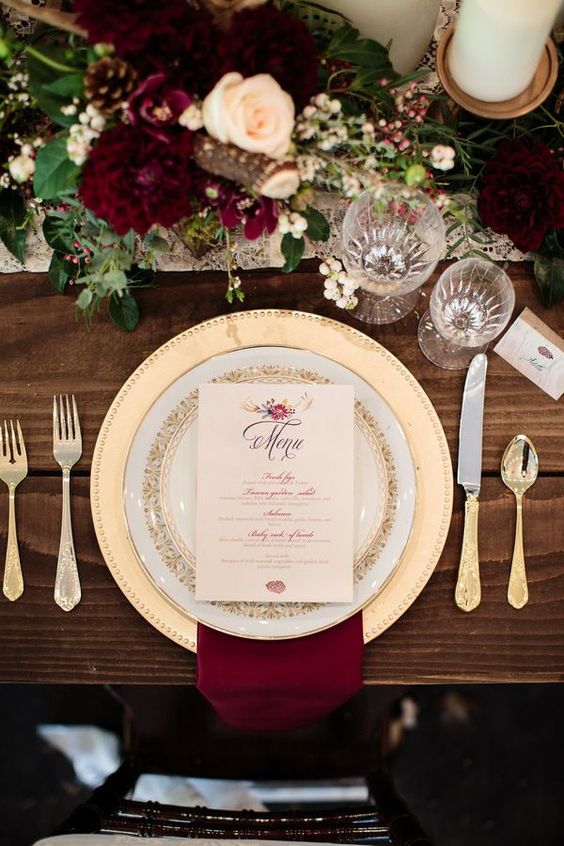 Thanks to the outstanding photos of José Villa, the mise en place for weddings is living a second youth! …and so much the better…. Now, suddenly, next to the classic and exquisitely elegant Ginori, we find brightly coloured floral traditional French plates or marvellous creations by Maison Perrin.
What more can we say? As a wedding planner, I can only encourage our eco-friendly brides to limit the abundance of flowers and give free expression to creativity and good taste by choosing a unique mise en place.  The combination of different chargers and plates can be the icing on the cake for a  boho chic wedding…and if your style tends towards classy and minimal – just choose the nuance of colour that is perfect with your palette.  What do think of this selection that we have found for you pinterest?