How to make your wedding budget. Wedding venue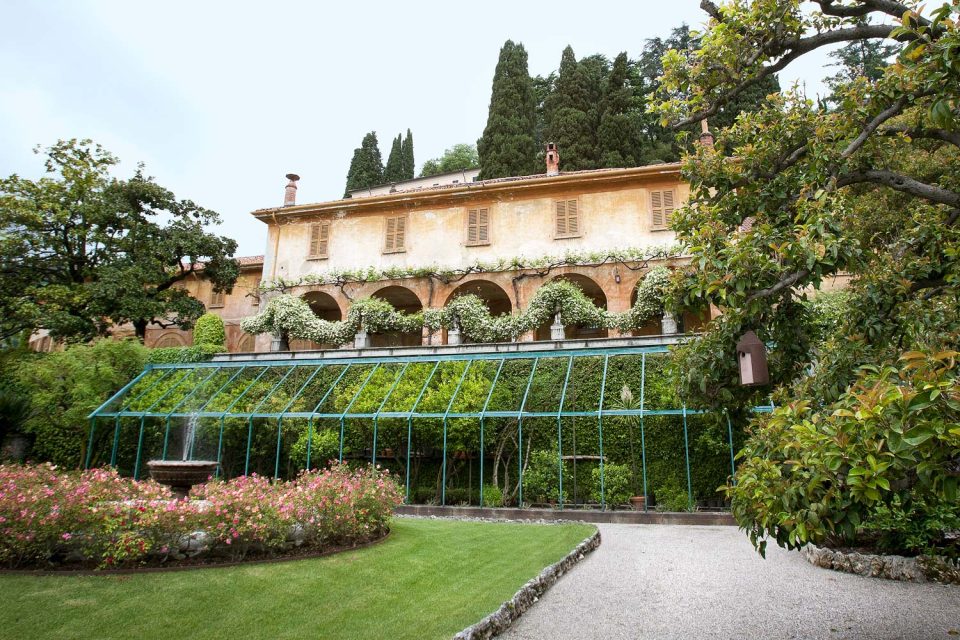 When it comes to have a destination wedding in Italy, many couples think about the most popular destination areas, such as Lake Como, Tuscany or Amalfi coast. However, there are other areas of Italy that are undeniable appealing.  All it takes a little advanced planning and smart approach. Breathe deeply and let's go!
Welcome to our SECOND part of a trilogy discussing how to manage your budget in case you decided to get married in Italy! Again, let us reassure you: it is possible to have your wedding in Italy without breaking the bank.
Once clear that food and drinks are going to play an important role in your spreadsheet, let's face with the where.  Lake Como, Tuscany, and Amalfi coast can be incredible crowed during the pick of the touristic season, making it difficult to keep your budget under control when the demand of accommodations, intimate places and luxurious events is so high.  If you really love the idea of a wedding on the shores of Lake Como, opt so an early spring or fall celebration and instead of an epic number of guests try to reduce your list to make it more intimate and cosier.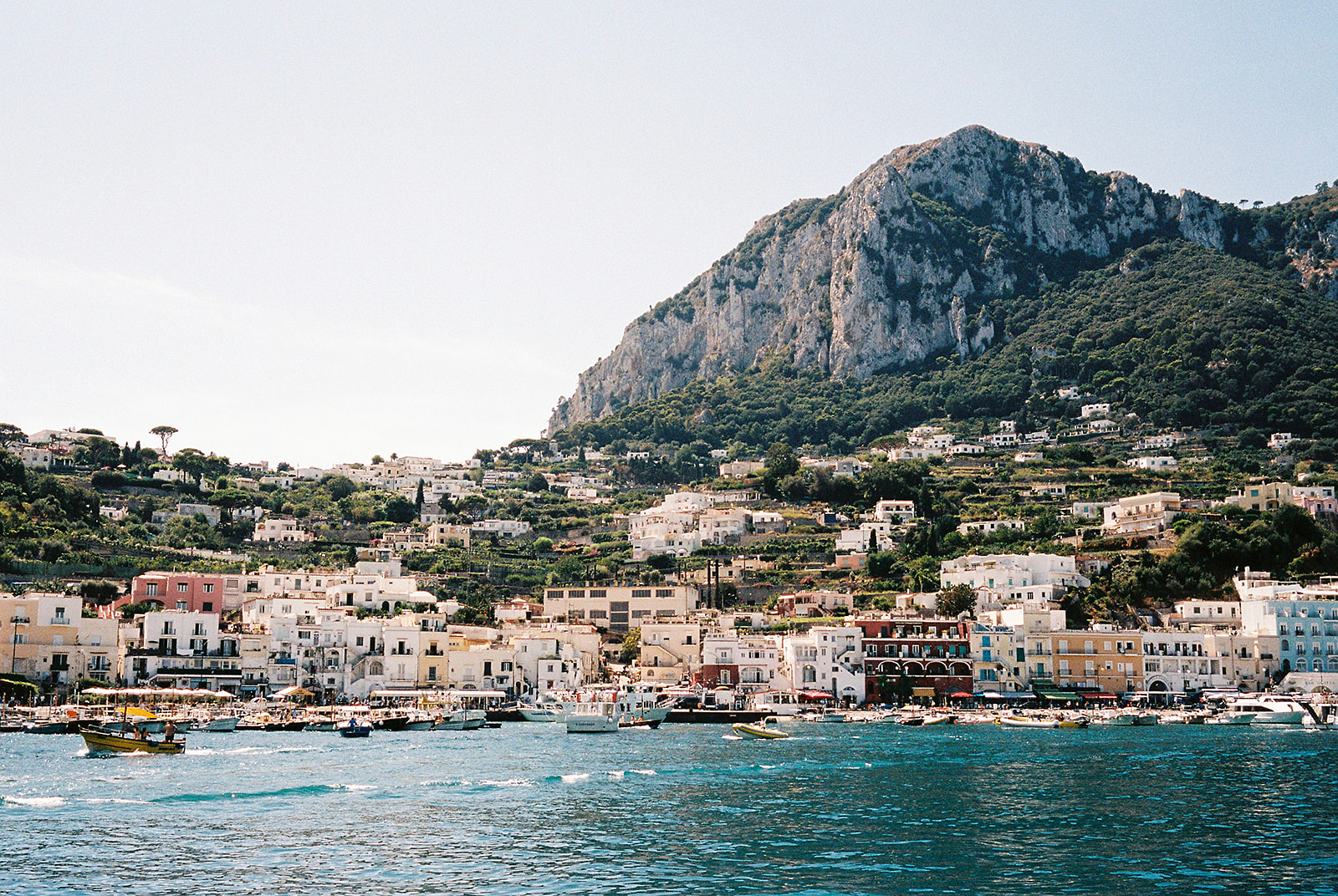 In the Amalfi coast there are small villages that can only host a limited number of guests, as for lake Como, the area being highly demanded it can be a bit tricky to stick on a certain budget.  The best period to turn your dream into reality is mid / end of September beginning of October, when days are still warmer enough to dine outside enjoying romantic sunset by the water.  Tuscany is a word apart.  Being quite big, the region offers venues for all financial expectations. When scouting around Tuscany searching for the perfect place, do not forget to consider that best places are quite isolated, and most of the time allow parties till the early morning, however you must organize transports for your guests as not all the areas are served by cabs or public transports.
So, if your dream is a wedding in the middle of summer time (July or August) and you're not afraid from the temperatures, try to explore the new trendy destinations: Apulia or Sicily.  Be also aware that a wedding in the middle of the vineyards is not only in Tuscany.  Grapes, wine producers and ancient cellars are available also in Umbria, Le Marche, Valpolicella and Franciacorta.  Procida or Isola d'Elba are two other magnificent alternatives to a luxury wedding on the beach.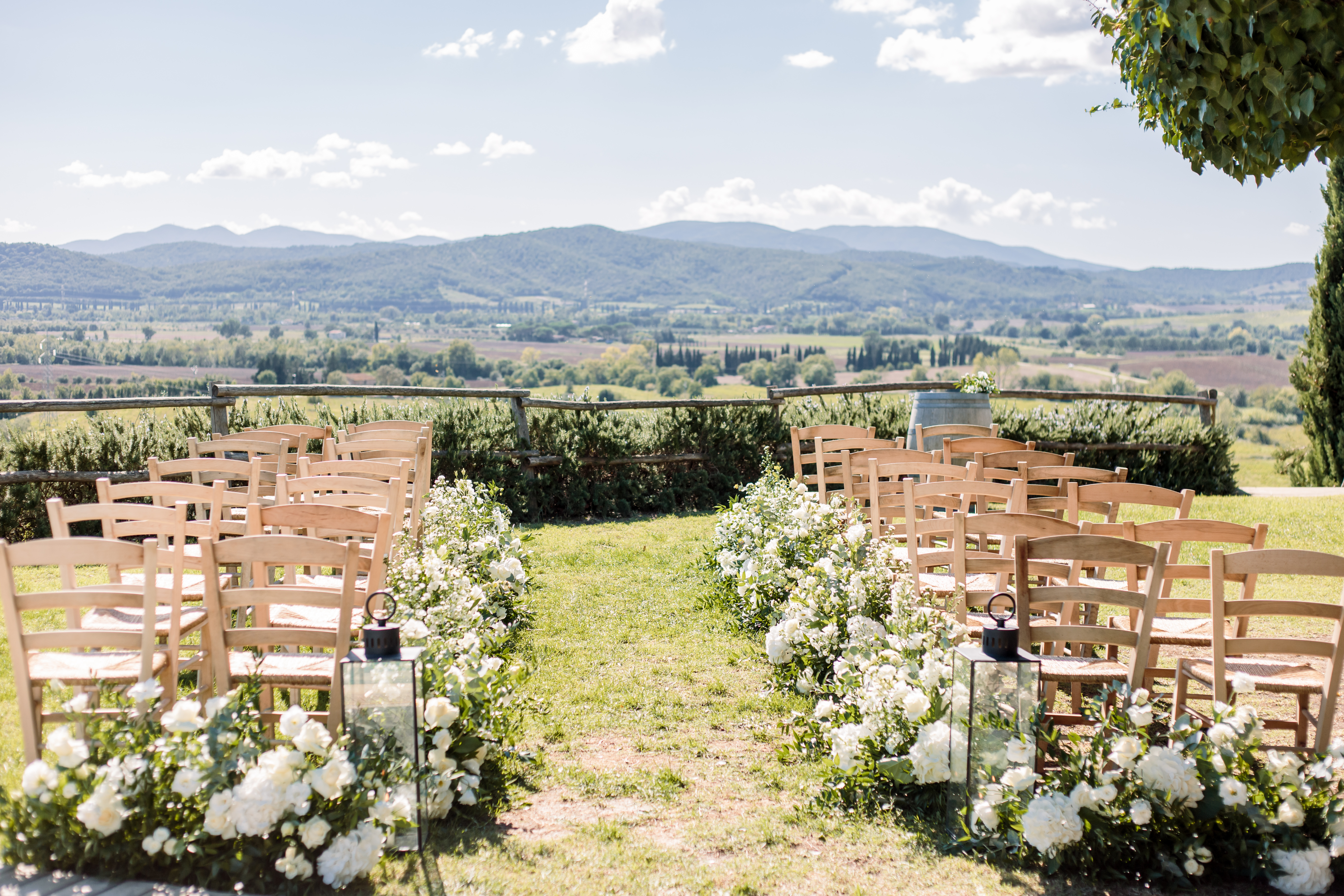 IN-DEPTH
Finding the perfect venue, it is not an easy task and it may take various researches and maybe a couple of escapes to Italy to explore the area, meet the people you're relying for the planning and experience the locals life.   Make a list of your musts:
Style of venue;
Min number of rooms required (if you search for a venue with accommodation to share with your guests);
In house or caterer served;
Kids friendly (if you are travelling with kids or your guests do, do not forget to ask if kids are accepted at the property);
Details; establish the details that are essential for you – quaint rooms, modern contemporary look, minimalist or traditional ambiance. The more accurate is your list the quicker will be the treasure hunting;
Do not say "we are open to suggestions or we are flexible with the dates". If you are hiring a professional finding, you the perfect venue, you must know that it is essential to give him / her detailed and accurate information;
Listen all the tips the professionals are giving you, do not look at the Ig images visualizing your wedding, a good professional has to offer you multiple choices on the base of your budget, style, approach, and vital points.
Do not follow the latest trends and hang teardrops chandeliers everywhere which will affect a lot on your budget and opt for a romantic candlelight dinner. This will help you a lot in containing your expenses.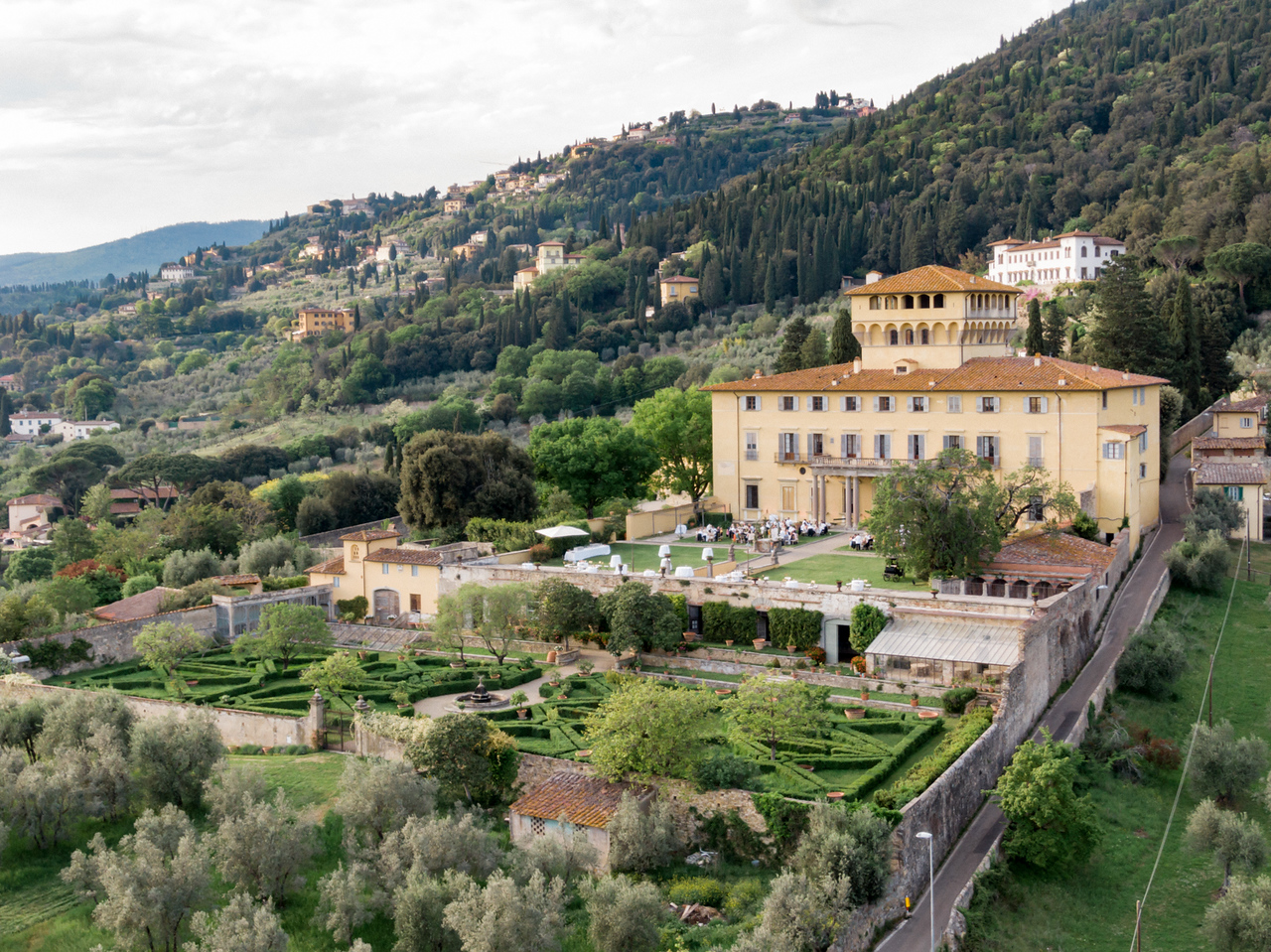 HOW MUCH
The most important factor that will determine the cost of your destination wedding comes down to two things: the wedding venue and the region as prices of the venues may vary according to areas.
Many venues require a full exclusive rent out of the property which includes the space and the rooms as part of the wedding package. Therefore, when reviewing the final price of a wedding venue, always remember to check whether guest accommodation has been included and if the price per room is in the expectations of your guests.
FOCUS ON
An exclusive use day option starts at 6K euro to 25K (the range is wide depending on the approach you are giving to your celebration)-.
An exclusive country style venue with accommodation may come with a minimum stay of 2 or 3 days with a day rate of 8K euro (depending on the rooms numbers)
For large weddings a villa hotel with accommodation for 90 guests will have a day rate starting from 14K/20K euro.
Do not forget that if you divide the cost of accommodations between guests this gives you more possibilities of finding the perfect place for your budget
So, for a country-style wedding with 90 guests in Tuscany (read FOOD & DRINKS) you should consider a budget starting from 50K euro including 3 nights' accommodations for your guests that you can share with them.
Pics courtesy of Lisa Poggi, Paolo Manzi, Velluto photography.