Best long tables ideas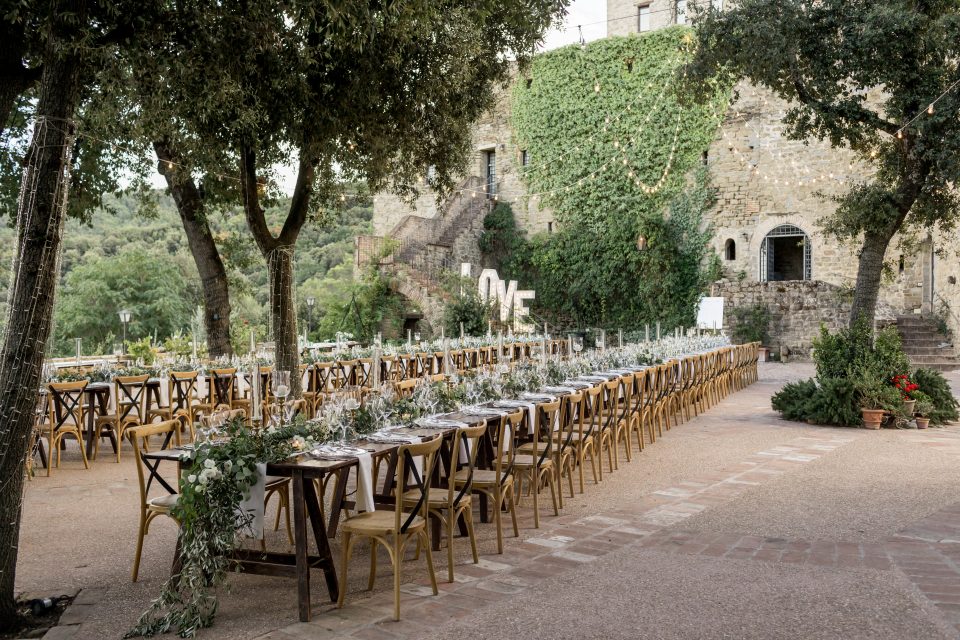 Aside from the ceremony, the second most important part of the wedding is the wedding reception.  For one special day, all your friends, family, and loved ones will sit together in your honour to eat, revisit cherished memories, and create new ones and enjoy the company! and according to us, after the selection of the wedding venue, tables set up is the second most difficult task while planning a destination wedding.
For those having a big group of guests, there is no easier way to make your celebration feel warm and intimate than with long, banquet-style reception tables.
Not only are they beautiful and romantic, but they are perfect for facilitating conversation among your guests—especially for people who are meeting for the first time or have not seen each other in a long time. They are also easily customizable in décor and setting.  Do not forget that a long reception table can make your guests feel right at home.
Here it is a gallery of some of preferred "family style tables" hope you enjoy and get inspired!