How to make a wedding budget: hiring a planner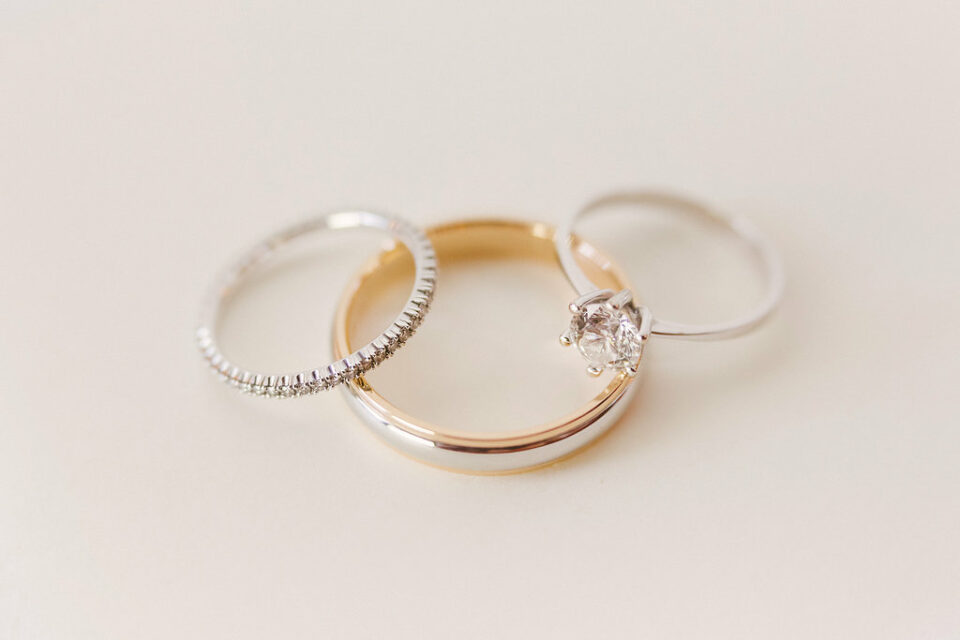 Here we are with the last post of our triology.  About DESTINATION WEDDING PLANNERS.
Hunting for the right venue, finding the perfect list of vendors, having a positive approach to a destination wedding in terms of experience for you and your guests, coordinating your days of celebrations, hiring a wedding planner can go overlooked. Quite often, the key to taking control of your destination wedding comes down to allowing a professional to take the reins and help you in having the most fabulous experience in Italy of your lives!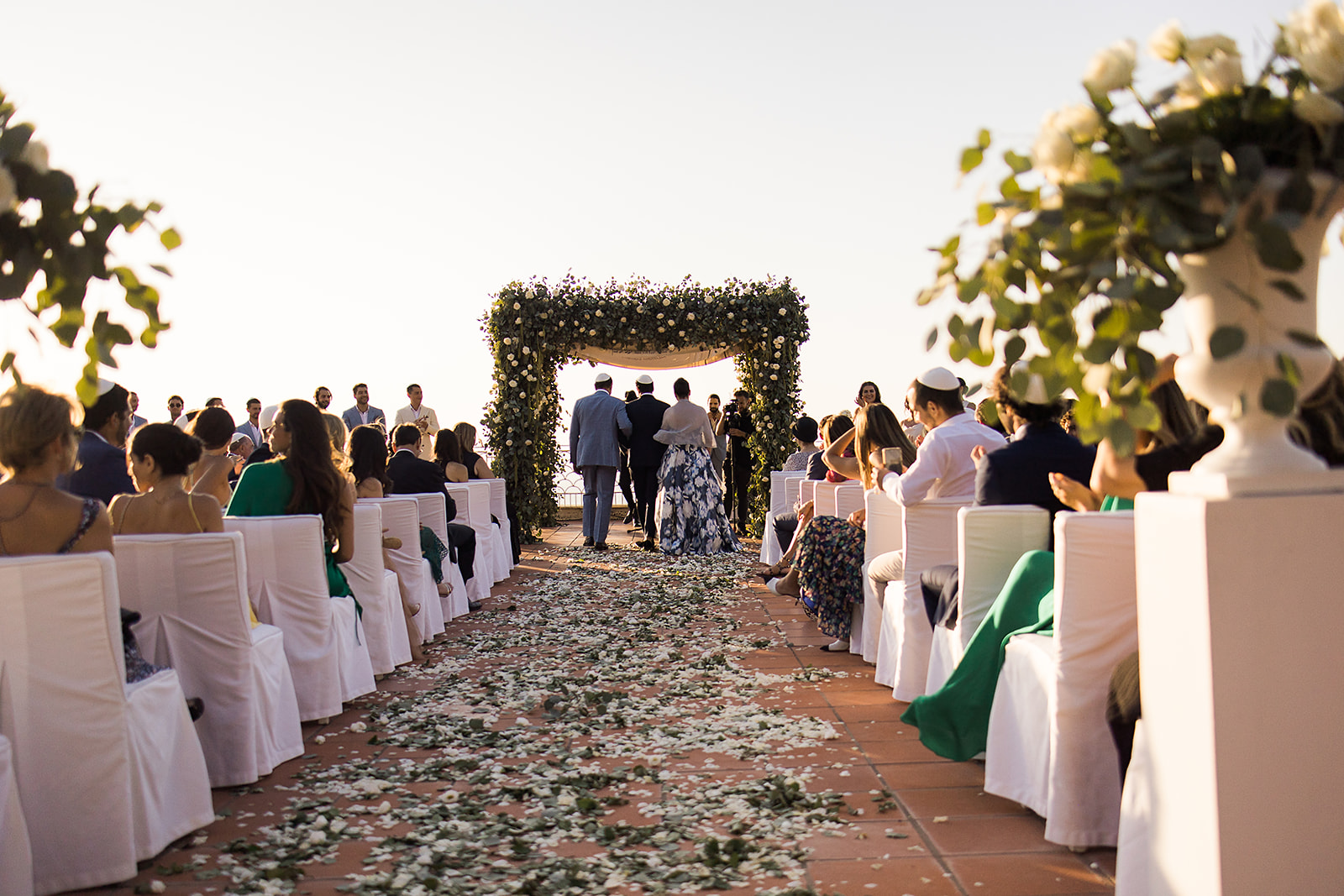 But how much does a wedding planner cost and do they even fit into your wedding budget? The good news is most wedding planners typically charge a flat fee (the most common option), an hourly rate, or take a percentage of your budget. (Some all the 3).  The price you will pay for a wedding planner is determined most by two things: what services you will need from the planner and complexity of your event.
A good wedding planner fee following you from A to Z corresponds around 8-10% of your total budget wedding budget.
If you think he/she can cost you too much, please remember that wedding planner helps couples save money and time while providing peace of mind on their wedding day.  In addition, do not forget that most of the couples are starting the planning with around 18/20 months in advance and from the venue scouting to the pool party, the professional is working for you for almost 2 years.
Let's dive right in the most popular packages wedding planners offer for a destination wedding in Italy.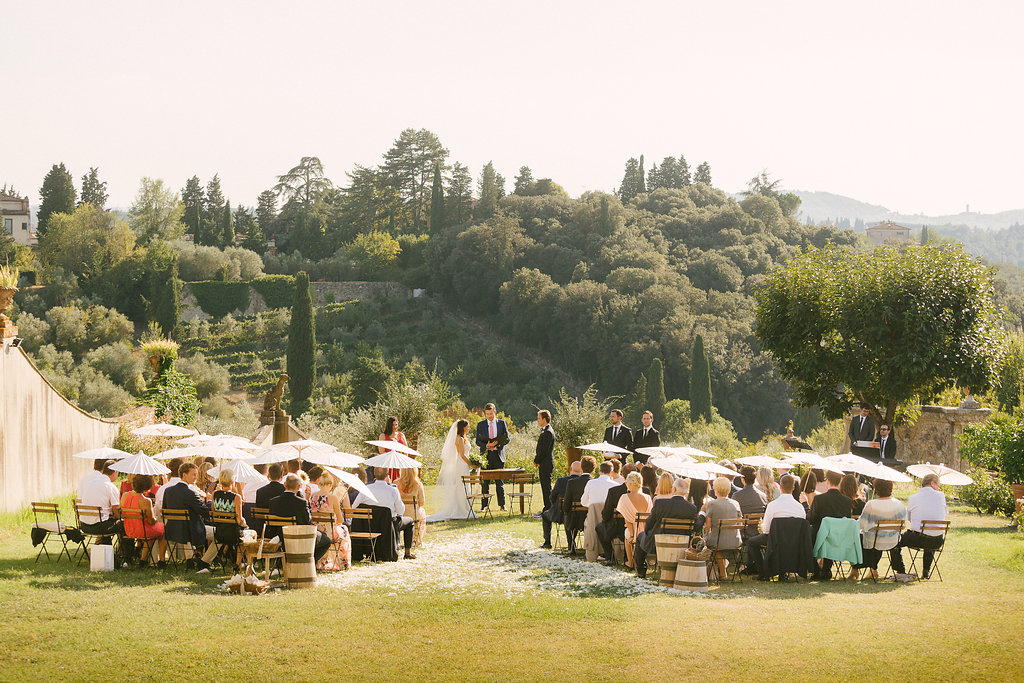 Full wedding planning: Full-service wedding planning is exactly what it sounds like. From the proposal to the concierge service for your guests, full-service wedding planning means your wedding plan.
Day of Facilitation:  On the actual day of your wedding, you will want to focus on enjoying yourself, not running the whole event. Which is why a wedding planner is so helpful. A wedding planner will make sure everyone follows your schedule, your guests are taken care of, and any issues that come up are dealt with on the spot. So, if you can't afford full service, a day-of coordinator is still an absolute must.
Designing:  If you have already organized your wedding day and you need only someone assembling your ideas and turn into reality, a wedding designer can help you in creating the perfect choreography.
Legalities:  those of you that are planning a ceremony with legal validity, can rely on his/her experience with the local authorities and pass all the legs work.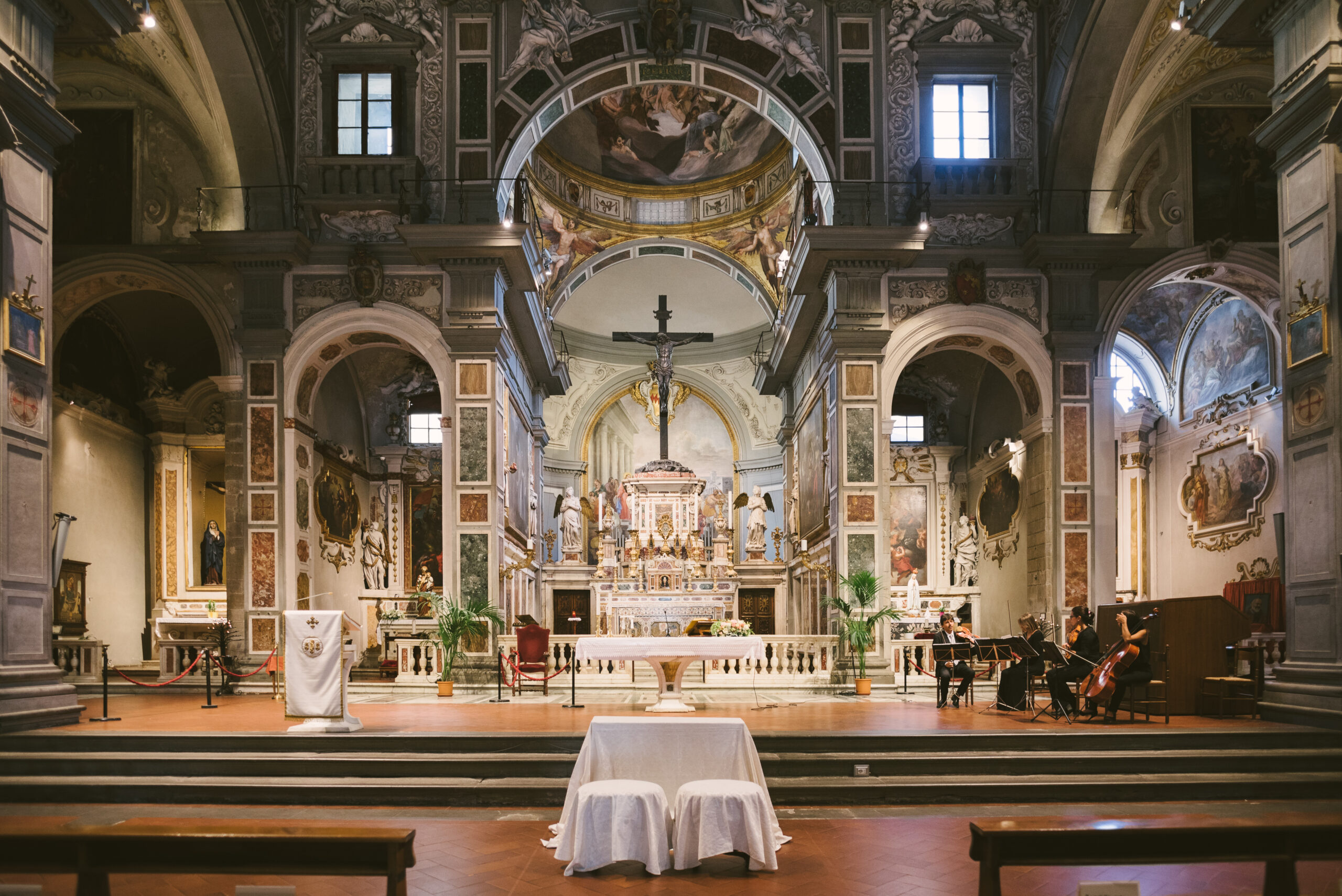 Now, once determined the service you need, here there are (from a wedding planner point of view) the most common mistakes brides can come across when searching for a wedding planner:
Spaam – send the same email to a large list of potential wedding planners, maybe better to check the portfolio, investigate if they have already planned events in the area you have in your mind, decide if you want to go ahead for a free lance (one single wedding planner) or an agency (a team that will assist you during the wedding day);
To share visions / boards if you have not yet booked the venue, what you have in your mind may change once found the perfect venue and you waste your time;
Do not prioritize all the vendors search, it is true that once a vendor booked you can concentrate your energies on more frivolous items, however give the planner the time to explore all the possibilities;
Abroad is abroad and not all the planners would love to team up with vendors from other countries as they may have not worked in Italy, so 0 experience with the area, implying extra works for your planner, so do not be surprised if he/she charge extra time fee to make your vendor aware of the entire event.
Read carefully all the emails, messages you receive from your planner. If you have opted for a long-lasting experienced planner, probably he/she is going to send you emails or messages including all the timeline of the planning. So, there is a great chance that she has already answered your questions and doubts.
Instagram is not the Bible. So instead of approaching your planner according to the number of followers or the flamboyant events he/she planned, approach to the person that can be your support, your friend and mentally strong to support you in the bad moments of the planning and most of all that make you feel at your ease from the first chat to your first dance.
Most of the planner offers a free consultation, which will help you to enter your vistal details, however if you are not sure you can afford a planner, do not waste yours and her time, send a message thanking the team for their time and dive yourself in the wedding planning. Do not forget that smaller or with a large team, destination wedding planners have a limited season (generally from April to October speaking about Italy) and to keep your date locked without a feedback sound like you are not having care of their work.
Partner: your planner is your partner for 2 years, he/she must be honest with you about what you can or cannot do, so believe him/her. The most popular legends about destination wedding planners are legends.
So next?  let's focus on having the most amazing, elegant, extraordinary destination wedding of ever!