Heaven overlooking the sea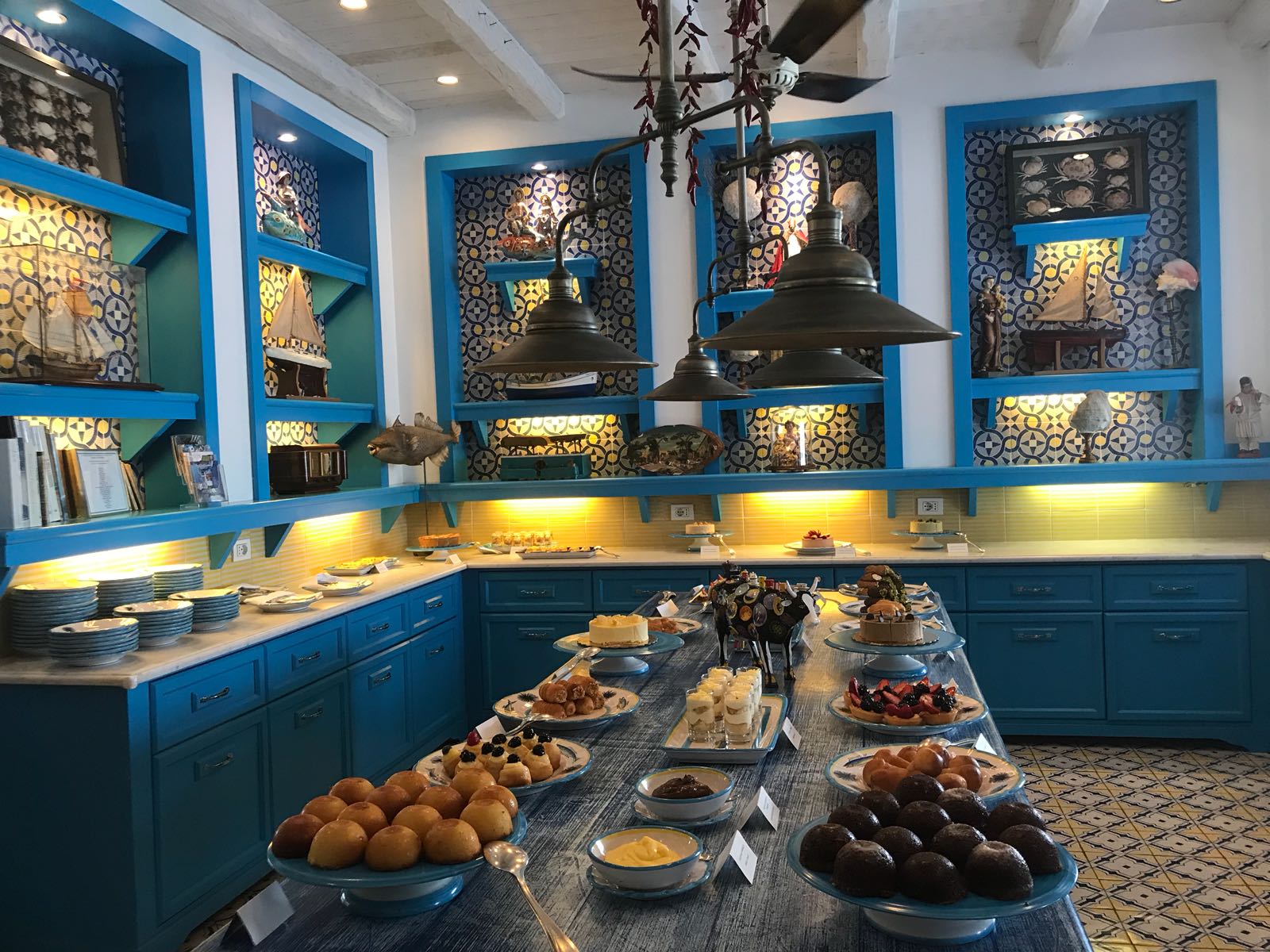 #LITTLEITALY
Michelin star restaurant, place to be, inspirational food experience, breath-taking atmosphere… these are only few of the phrases used to describe this unique place overlooking the famous Grotta Azzura in Capri. Jackie Kenendy was a regular visitor of this amazing island, and she must have imagined hundreds of times a place like the one we are talking about.
The style of this restaurant is nothing but perfectly Mediterranean. The blue and white colours, theme of the structure, fully melt with the landscape you can admire from anyone of the tables.
The long counter full of day's catch let the costumer decide which type of fish to have and how to taste it. One of the most attractive thing about this place is the so-called "temptation room" decorated with turquoise and blue tones and Vietri ceramics that hosts a fine selection of typical sweets and pastries. A joy for the eyes and for the smell not less than for the taste!
The polished and refined style of the table settings brings you to an incredible atmosphere in which you can feel the very sense of the Mediterranean soul.
The incredible taste and quality of the food, the landscape, the setting, the high level of the staff and the beautiful terraces overlooking the sea contribute to make this place on of the best location in Italy.
We don't think you want to miss it, don't you?