Chiara & Gwyneth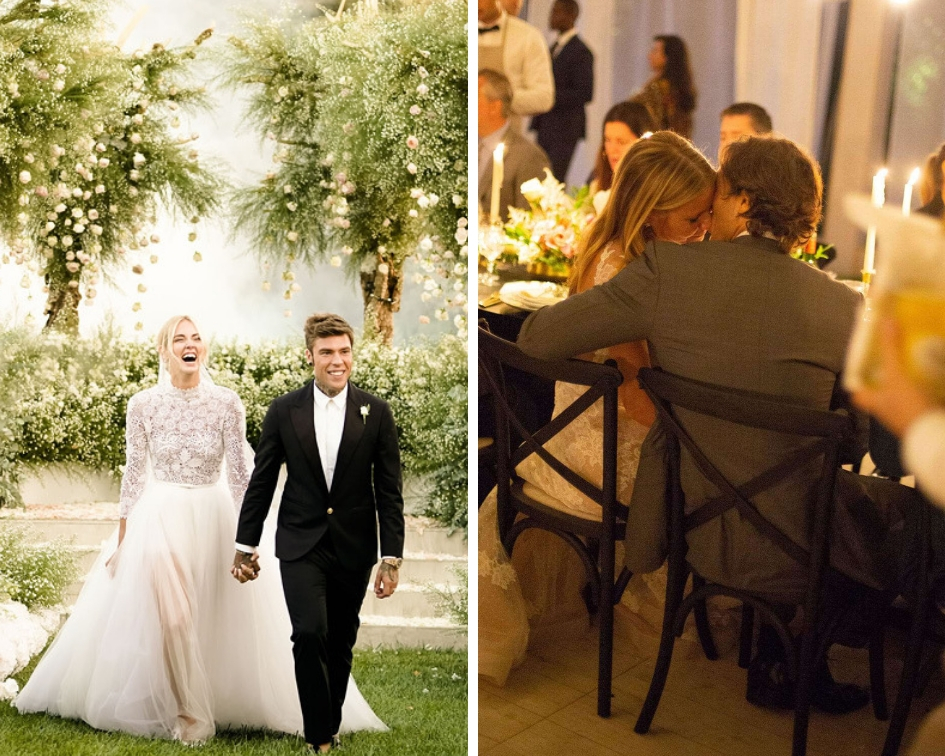 #CELEBRITIES 
The wedding biz will remember 2018 for two hashtags: #ferragnez & #thefaltrows.  Well on the eve of the new wedding season, for all 2019 brides the dilemma is inspiring or not inspiring Chiara or Gwyneth for the wedding planning?
We literally loved both weddings and couples too! We're also sure that both will set the trends of the wedding biz for a long time! But let's deepen some vital points: those that we loved!
Blogger and super-influencer Chiara Ferragni married singer and X Factor judge Fedez last September. From dress to guests list, everything was planned to perfection by Alessandra Grillo and artfully choreographed and enriched with incredible  floral's décor from Vincenzo Dascanio.
What we loved: The Coachella-inspired party, with a funfair, fireworks, a Ferris wheel and a stage with live acts and karaoke! The beautiful venue in Sicily, Dimora le Balze. Chiara's wedding dress from haute couture Dior. Simply stunning! The starry ceiling  in the dining area. (more pic at #ferragnez )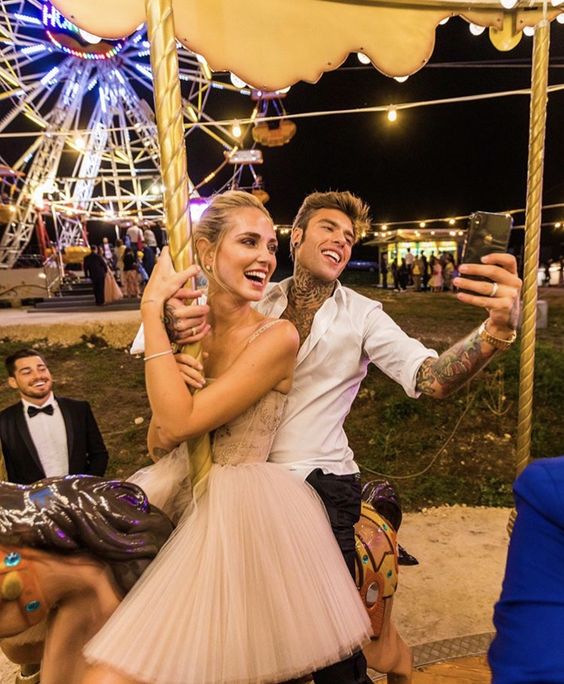 The famous actress, Gwyneth Paltrow married her fiancé Brad Falchuk last September, in the most chic wedding the Hamptons has ever seen. Every single detail of the event is reported in Gwyneth's blog Goop and planned to perfection by Colleen Kennedy Cohen.
What we loved: the lace Valentino couture gown, the cathedral-length veil. The bride's beauty look, especially the make-up: classic and so natural. The Italian touch (of course): the dinner placée orchestrated by chef Mario Carbone who personally cooked for the couple. The tent where the dinner took place with the huge leafy decoration falling from the ceiling. The family and relaxed atmosphere during the celebrations. (more pic #thefaltrows)

Definitely for both one single word: GLAMOUR!
Pics via pinterest.