HAPPY FUR-EVER
#WEDDINGTIPS
We are well aware that the Wedding Market can be frilly for some people. Laces and Glitters, but also Flowers and Lights for us do matter. Moreover, sometimes people do not understand how important it is for those who that day will start a new life together. The wedding day is not only a party. It is the celebration of love and commitment indeed. However, to reassure those who do not understand this, in the last year it has happened that the BIG DAY became the celebration of not only nuptial love but also of love and charity in general.
All this happened when some brides opted for alternative bouquets, not for a fancy reason, but to help the least lucky ones. In this case, we are talking about animals, in particular puppies!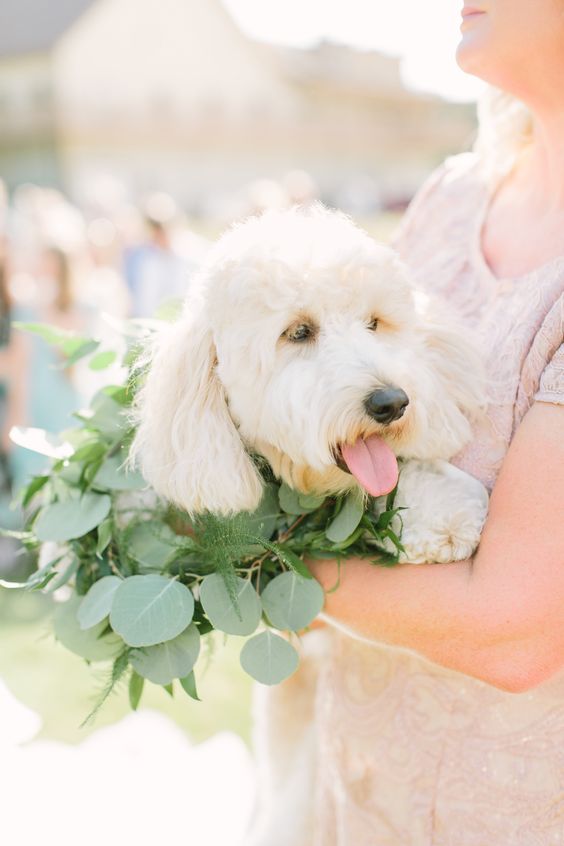 Several brides, decided to help organizations such as Charlotte SPCA or Operation Pets Alive or local shelters to aid waif little dogs. The reason to have orphaned puppies instead of the bouquets was to raise funds and to persuade guests to adopt these family-less little cuties. Each of the wedding parties held one of them, dressed with a "necklace" of flowers and leaves on their neck, while walking the aisle… and they stayed during the ceremony and reception, livening up the weddings and moving every single guest!
In each of these weddings, the goal has achieved, many puppies found a home and a warm family to live with.
The pictures went viral and hopefully inspired people to do the same. The wedding sometimes can also be the occasion to help someone or some(pets) who are not exactly as lucky as we are!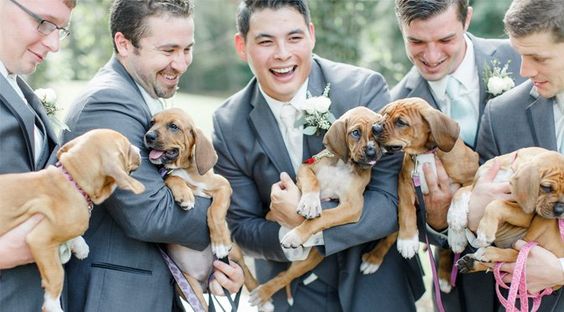 Pics via pinterest
Contributor
Claudia Falchi
claudia@theknotinitaly.it