On hand for your al fresco wedding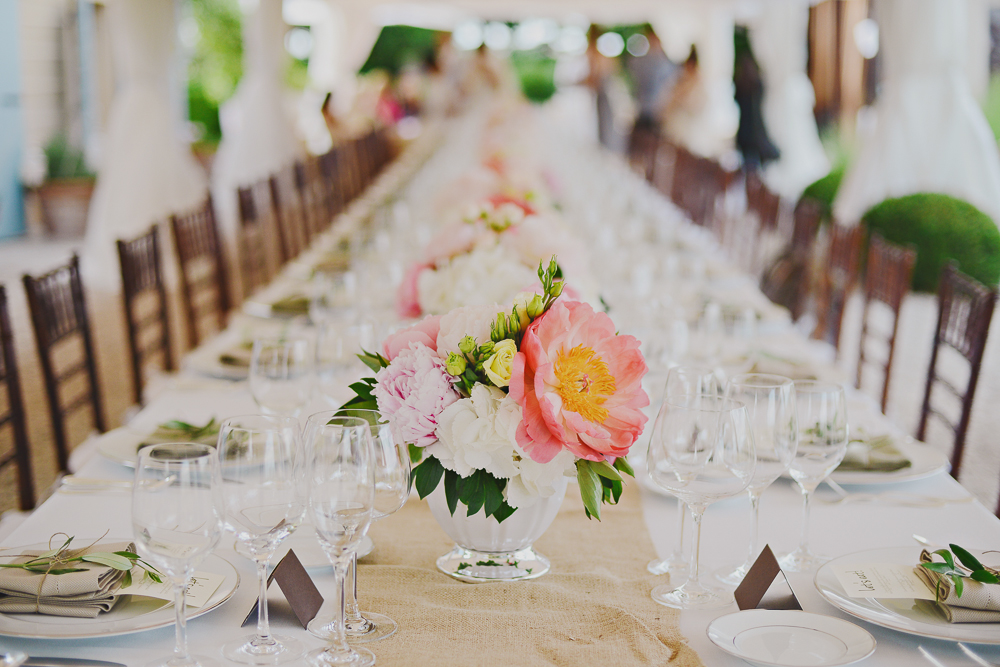 #weddingtips
Ragazze,
First of all let's stop the Italian false friends.  Al fresco in Italian does not necessarily mean to dine outside.. most of the Italians will answer you if you're going to wait someone .. as al fresco according to some dialects means to stand and wait for a long time someone that will never come.  (Stai al fresco! or Sta al fresco e spera!) So let's say to have a dinner / breakfast en plain air.. which sounds better.
It is true that those planning a destination wedding in Italy are dreaming of a romantic dinner in a garden with a stunning view, but a venue run by Mother Nature is also riddled with surprises. Not only do couples hosting outdoor nuptials need to be aware of the potential for unexpected shifts in weather, they may also play host to critters who weren't on the guest list. In other words, an outdoor wedding reception calls for extra emergency provisions:
Bug Spray You can plan or ask your planner to organize a nice kit on ladies restroom with bug spray or bug cream.  Better also to provide some treatments in case someone got already bites! However ask also if  possible spray the area with pesticide a few days before the event to make sure you don't have uninvited tiny winged wedding crashers.
Grasswalkers It is vital to supply grasswalkers to stiletto-clad wedding attendees. The product transforms even the spindliest of Louboutin's into all-terrain platforms and lots of ladies will consider this a great touch!
White Chalk Outdoor weddings not only supply the occasional health hiccup; they also provide more than a few elements which don't work in favor aesthetically with a pure white dress. The solution is masking any mud or grimy marks with a dash of white chalk.
Wraps It can be chilly so if this is not affecting too much with your budget – provide all ladies nice pashminas or wraps.
Flashlights For urbanites and long-time city-dwellers, it can be difficult to remember that the wilderness is not equipped with recessed lighting or streetlights – remember always to ask your planner how you get the perfect light without affecting the romantic ambience.
Tent Though most brides wish for warm, sunny weather on their wedding day, the forecast doesn't always predict what conditions may blow your way. To account for every eventuality talk with your planner in detail about plan B –  a tent is an absolute necessity. If your dream is to have your wedding al fresco, your wedding designer should know that you need to budget in tenting as an emergency-backup plan – Plan for the worst — but expect the best!'