#CELEBRITIES WEDDINGS !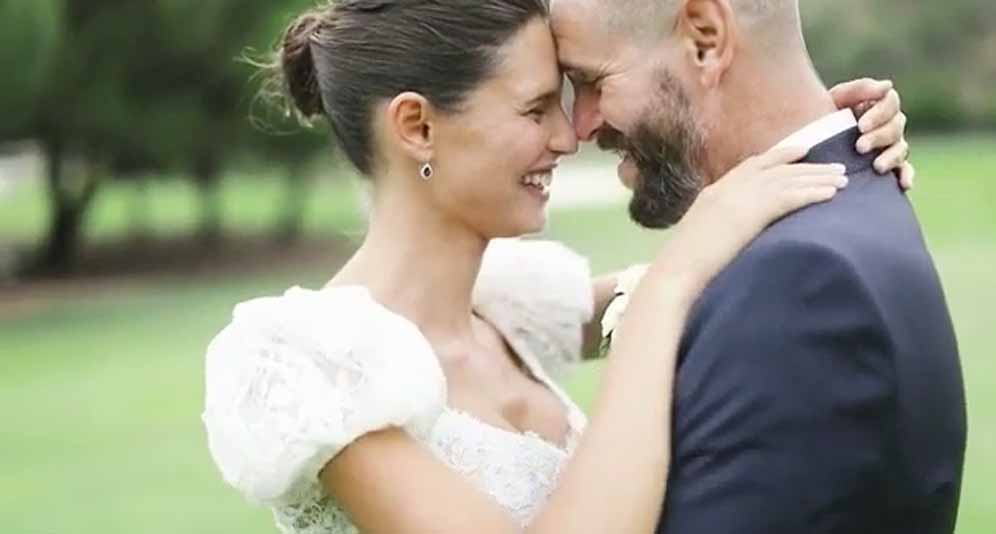 "Best. Day. Ever."
That is how the Italian model commented her wedding on Instagram. Bianca Balti, known worldwide as one of the most beautiful muses Dolce&Gabbana has ever had, the first and only Italian to model for Victoria's Secret, tied the knot on the 1st of August in a ranch in California with her long-term fiancé Matthew McRae, father of her second daughter Mia.
The couple met in 2014 in US and immediately understood they were meant to be. Bianca has never hidden her love for him and always kept her relationship very social. Just few days before the wedding her friends also posted pics of her hen party (that must have been incredibly fashioned and fun!)
The wedding took place in Laguna Beach Ranch, in a green and lavish ambience adorned all around by flowers and Mediterranean details (the place cards were lemon with the name of the guests written on it). Oranges and Lemons were the leitmotiv of the ceremony and reception, conferring the Ranch an incredible Mediterranean aspect that probably made Bianca feels at home.
After the ceremony, the couple was showered with white petals and then exulting joined the guests to the outdoor pagoda where the reception was held.
One of the biggest supporter of the couple, Bianca's close friend (nothing but Stefano Gabbana!!), posted pics throughout the wedding development showing the incredible tailor made ivory gown with lace appliqué detailing by the Italian maison Dolce&Gabbana. Gown reproduced in small-scale for Bianca's two daughters Mia and Matilde. One of the most interesting thing was the bridal bouquet of greenery and white blooms held together by an ivory ribbon that was enormous!
We weren't there, (even if we would have loved to) and sure do not know the newlyweds but we must say that this wedding was nothing but a real celebration of love! We couldn't be more happy for them and wish them all the best!!
So, VIVA GLI SPOSI!!!!
Pics courtesy of Pinterest
contributor Claudia Falchi claudia@theknotinitaly.it