6 reasons to love Capri and get married there!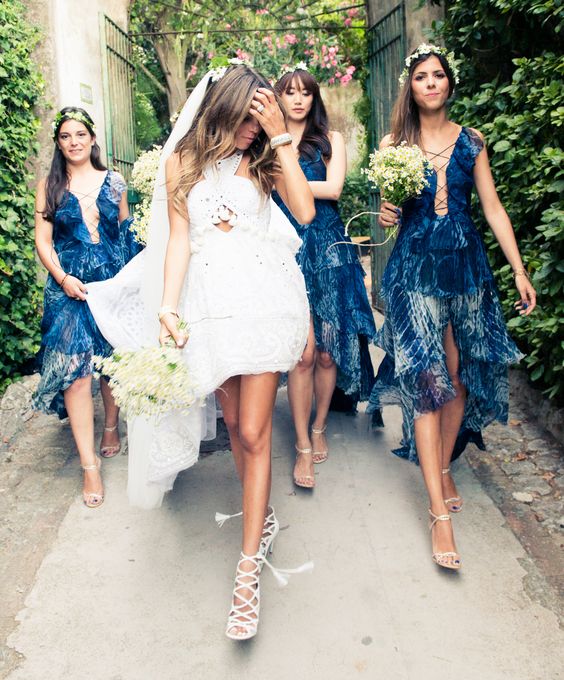 #WEDDINGVENUES
It seems that Capri was inhabited since prehistoric times, with evidence of human settlement being discovered during the Roman era, yet it was also choosen by Emperor Augustus as his private residence.
Notwithstanding its diminutive size, Capri boasts plenty to see and do including twelve churches, seven museums and several monuments, as well as the natural wonders of the Grotta Azzura, and the iconic Faraglioni pluged in the middle of the Mar Tirreno, and also in summer time it is one the favourite place to relax for celebrities and tycoons.
Our personal short list of what to do in Capri , keeping in mind that it can be a real incredible place to get married.
Piazzetta – while Via Veneto in Rome during the '60s was the hearth of the Dolce Vita, the small square in Capri – << Piazzetta – Piazza Umberto I>> is the real centre of trends, glam and life style.. In the past it was just the site of the fish market, but has since risen in prestige and it is now the center of Capri's social life Make sure to sip a coffee or enjoy local limoncello and see the world go by from one of the outdoor tables of its cafes and restaurants.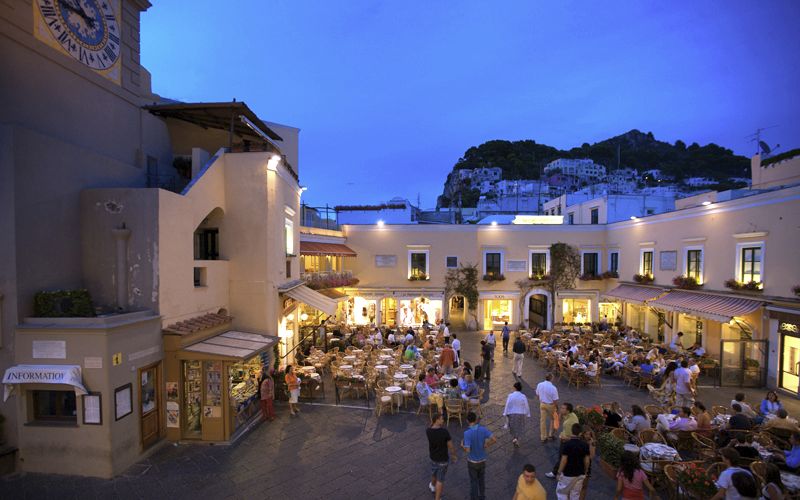 Marina Piccola beach has an important literary reference, as Homer has Ulysses and his men stranded on this beach and victims of the guiles of the beautiful and deadly dangerous mermaids in his epic The Odyssey. Now as all the beaches in Capri, Marina Piccola is a marvellous corner to relax and enjoy the sunshine.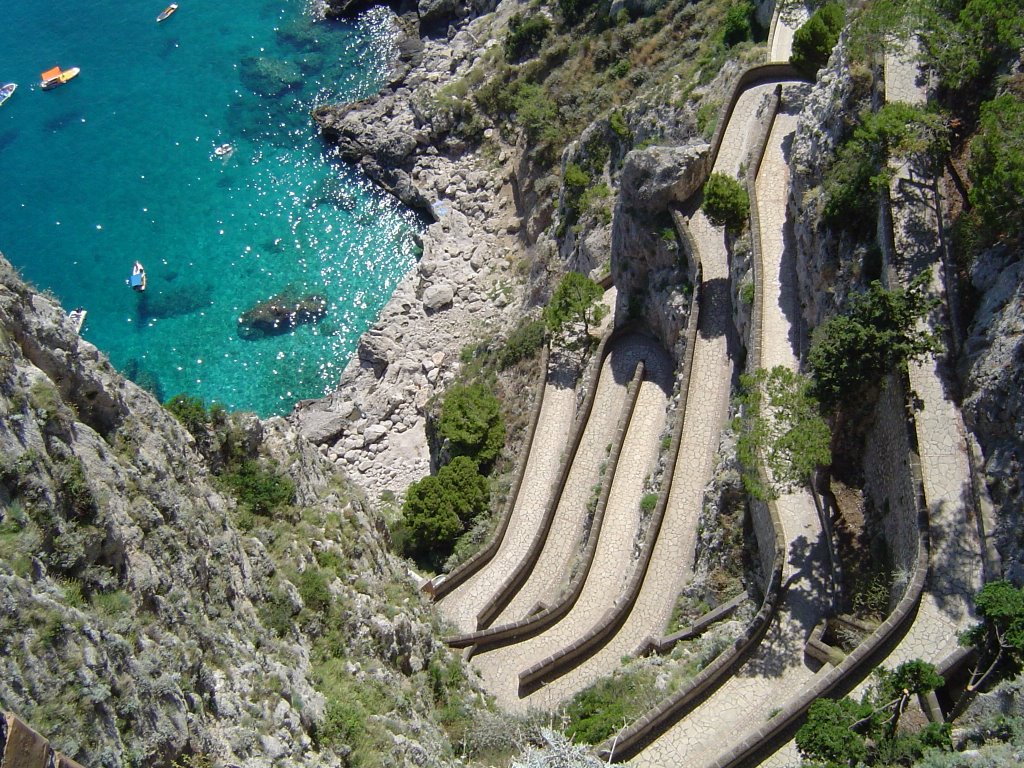 Grotta Azzurra is one of the most beautiful sea caves in Italy. Sunlight, passing through an underwater cavity and shining through the seawater, creates a blue reflection that illuminates the cavern. The cave which extends some 50 metres into the cliff at the surface, and is about 150 metres deep is a popular tourist destination and a boat trip is a definite must while in Capri. During Roman times, the grotto was used as the personal swimming hole of Emperor Tiberius as well as a marine temple, and decorated with statues of the Roman sea gods Neptune and Triton.  Those of you that are fashion addicted can recognize in the grotto and Faraglioni the backdrop of numerous D&G spots.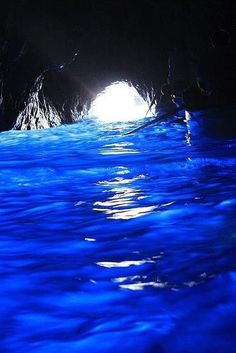 I Faraglioni.  Perhaps one of the most iconic symbols of Capri are I faraglioni, coastal and oceanic rock formations eroded by waves. These unique natural structures which rise up from the azure waters have been names, Stella, the one connected to the island, and which is 109 metres high, Mezzo, the middle one which measures 82 metres and Scopolo (or Fuori), the furthest from the island which rises to 106 metres. These three formations have become so iconic that they instantly remind anyone of Capri, and are also the protagonists of the unforgettable events and glamorous weddings.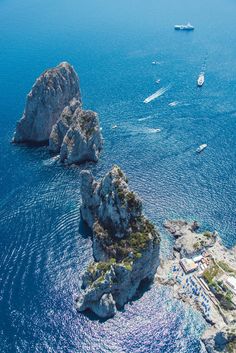 Fashion & Glam – now most recently Capri has been protagonist of glamorous spots campaigns, famous movies and incredible weddings such as jet-setting fashion duo Erica Pelosini and Louis Leeman. It seems that Capri is living a new rebirth but those of you that are Italy addicted remember how many pages of glossy press were written about the love affair of Jacky Kennedy, Aristoteles Onassis and Maria Callas.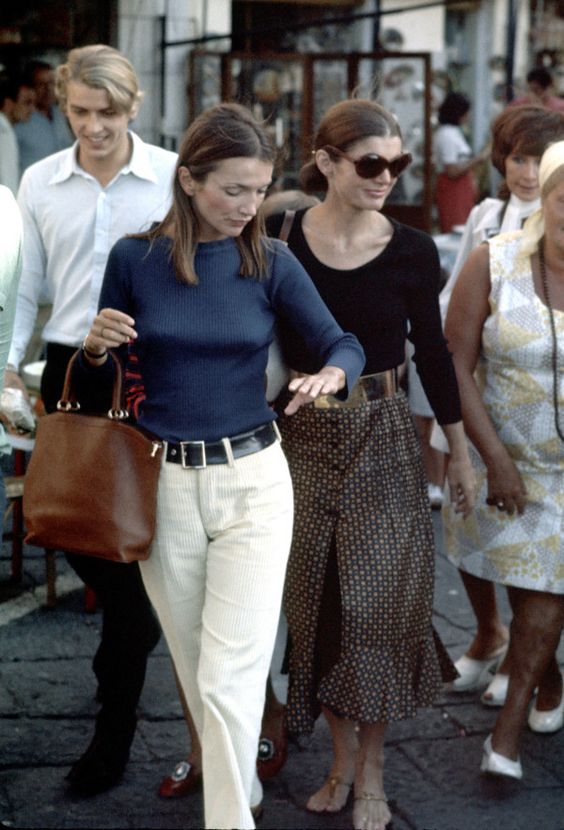 Beauty & treats –  Capri has eminent origins as a luxurious sea retreat of the emperors of Rome. The first to have "colonised" Capri with imperial flair. Augustus decided to have Sea Palace residence built on the island, developing the area with temples, villas, aqueducts, and planted gardens he so he could enjoy his private paradise Augustus' successor Tiberius built a series of villas in Capri (Tacitus records that there were twelve Imperial villas on the island), the most famous of which is the Villa Jovis, one of the best-preserved Roman villas in Italy. Tiberius' Palace had a private passage to the Blue Grotto, which he used as his private swimming pool. In 27 AD, Tiberius permanently moved to Capri, running the Empire from there until his death in 37. While the island has unhappy links to the infamous Emperor Commodus, who banished his sister Lucilla to Capri in 182 AD, where she was executed shortly afterwards.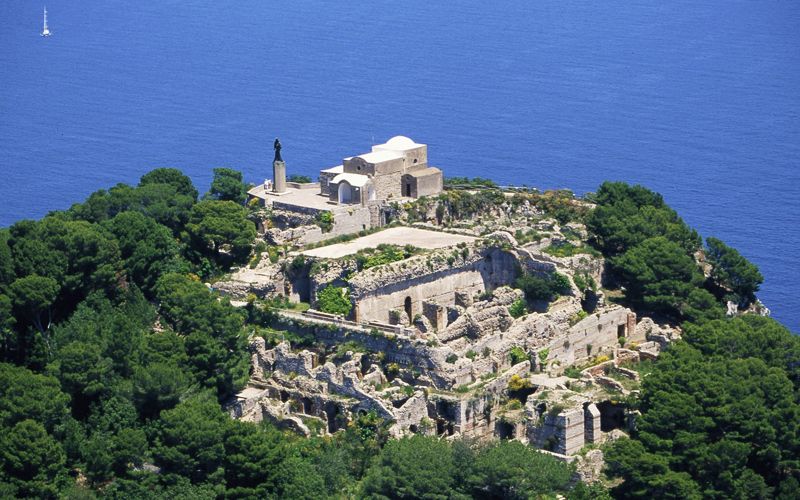 How to get there
We discourage you to bring a car in Capri.  Closer airport is Naples (Capodichino) – from the airport you can take a cab / taxi chauffeuring you till Naples train station – where you can get the train to Sorrento or directly reach Sorrento. From Sorrento you can reach Capri by regular jetfoils and ferries.   
Pics via Pinterest
Still searching for the perfect venue for your wedding?
Take a look at our venues tea room, V-Atelier® and discover our secret, quirky, pearled & luxury wedding venues in Italy & beyond.