WHEN FASHION MEETS TRADITIONS …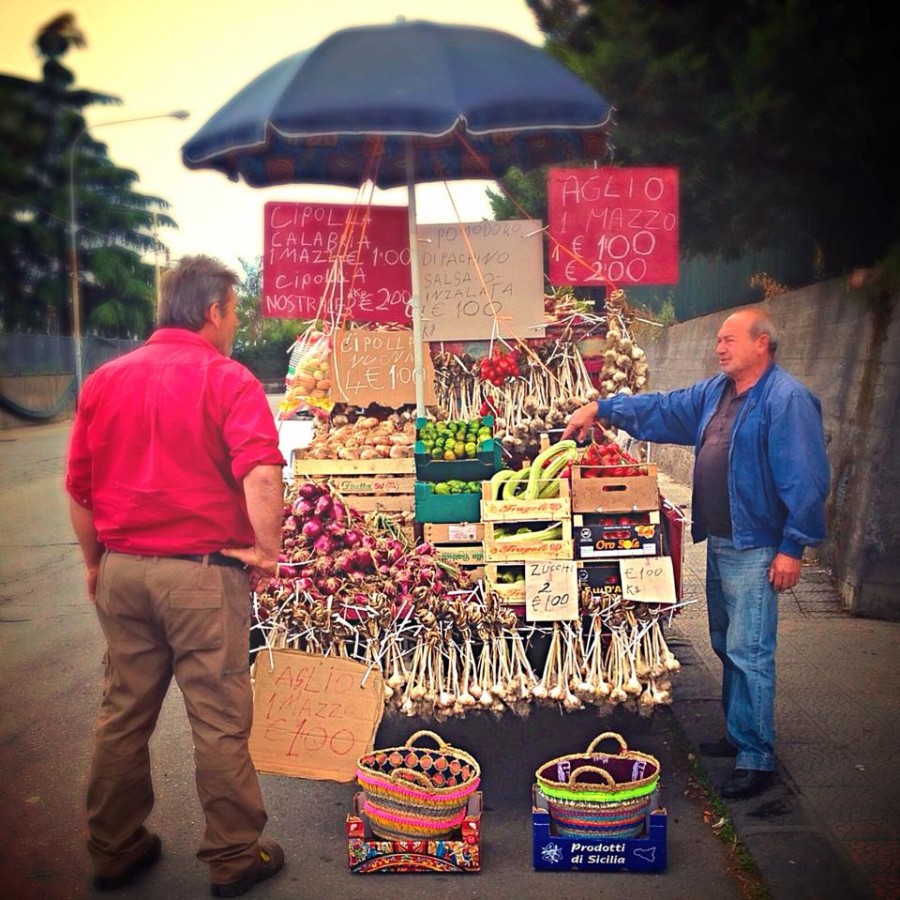 #WEDDINGTIPS
Thinking about dreamy destination in Italy?? Imagine a place where you can find stunning beaches, clear sea and also mountains, volcanos and magnificent historical sites… Well, WELCOME TO SICILY!!
This famous incredible island situated at the bottom of the Italian boot offers you one of the vastest varieties of landscapes. Particularly famous for its tasty typical food, Sicily is the land of traditions. Its influences come from different periods and cultures such as Greek, Arabic, Norman and Spanish, conferring the island an incredible history and one of the greatest mixture of folk traditional items!
Known all over the world and mostly used in Italy on the beaches, the typical bag called COFFA is a distinguishing Sicilian landmark.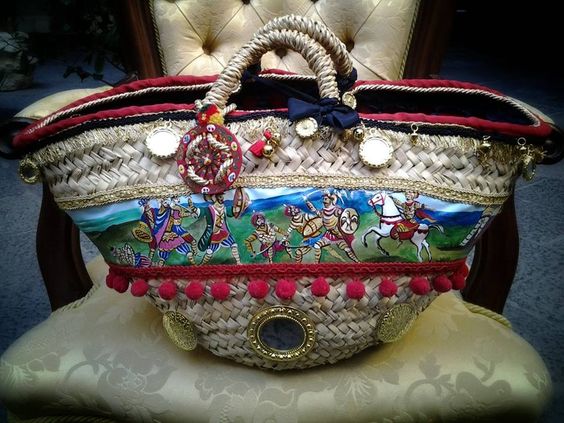 The bag was originally born as a humble object, used in the rural Sicilian tradition to help farmers carrying things on the back of the mules or to contain forage to feed the horses. You can still appreciate them on the typical "carretti" (carts) on feast days or as a clothing item. The manufacture of those baskets starts with the hand weaving of the curina, which is the most tender and long-lasting part of the bottom of the dwarf palm. This palm, also known as St. Peter's palm, naturally grows in the southwestern Europe and it is typical of Sicily, Spain and Portugal. Sicilian artisans has hand-woven coffas for centuries preserving and transmitting this tradition over generations.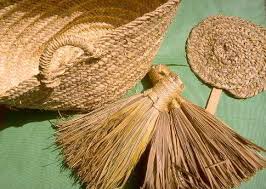 This iconic basket has recently been given new life thanks to some of the most famous and sought-after designers such as Dolce&Gabbana, who decided to celebrate their love for Sicily reinterpreting the coffa and turning it into a must-have fashion item! Artistically decorated with pompons, folk images, ribbons and little mirrors, the bag has become an everyday bag, shown off as an example of fashion and class.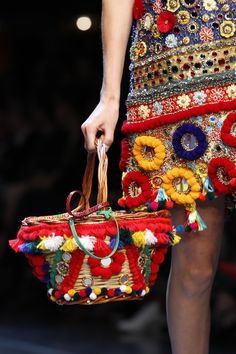 You may not agree on turning rural folk objects into trend articles, but we do think that traditions are important and most of the times underrated. Therefore, if the world of fashion, which is probably the world that boasts the biggest audience, decides to adopt some traditional items displaying them worldwide and giving them new life letting people be aware of new cultures and far worlds, well… it is well worth trying!
Contributor Claudia Falchi claudia@theknotinitaly.it
Pics via Pinterest