Biggest luxury wedding trends for 2021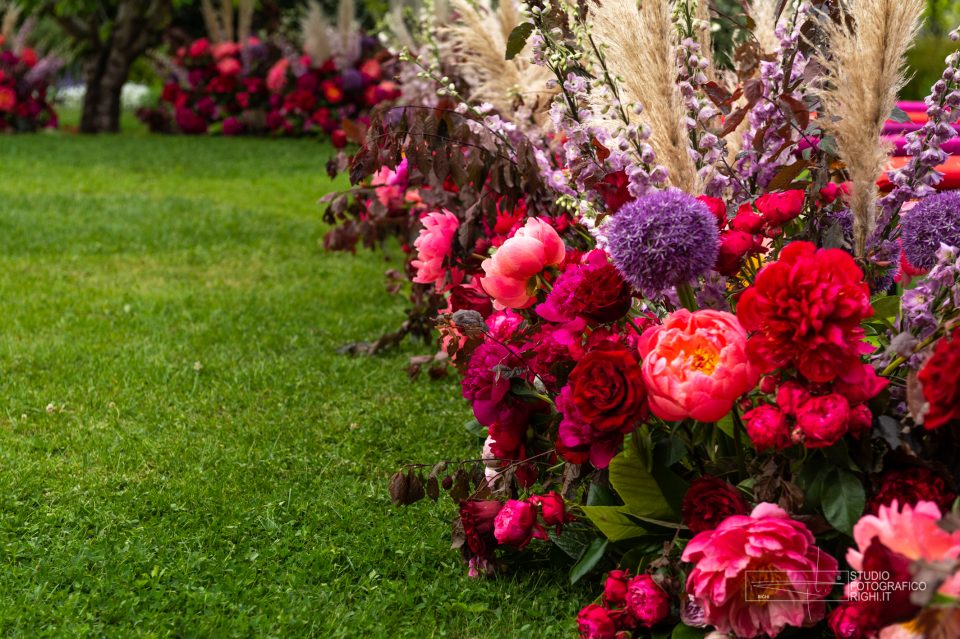 Italy, one of the go-to destinations for couples to tie the knot, has been for over 6 months one of the most affected areas from COVID-19.   Now that we're starting all flattering the curve and with a more positive approach towards the new forthcoming year, we can confirm that 2021 weddings are going to focus more on the experiences of friends and family.  If you are at the early stages of the planning and not sure if opting for an epic event or cosy holiday have a look at our latest tip. 
Speaking about décor what we can anticipate is that 2021 will be the new renaissance so couples will move away from the rustic Tuscan vibes celebrations and move towards a more high-glamour affair. Think about pastel pinks, with bright yellows if you are getting married in Capri or, a chic rose garden picnic style event if you opt for a Lake Como wedding.
As for the tables, 2021 weddings will be all about colours, and floral-patterned linen, with hand-painted charger plates all matching, breaking it up with plain colour napkins and glassware. Now's the time to throw out the white wedding style! And back to an explosion of joy.
As for flowers, here at TheKnotInItaly we always encourage brides in picking seasonal flowers, but 2021 will be the moment of wild, soft and fluffy.  How many of us have rediscovered themselves in a more naturalistic approach during the lockdown?
So, the destination wedding is the occasion to scout venues out of the radar with incredible settings or use hidden gardens for a romantic, bucolic wedding reception among luxurious trees and bushes.  There is definitely going to be an abundance of flowers and foliage with a real desire to bring the outside in and blur the line between outdoor and indoor spaces.
One day after the marvellous catwalk organized in Florence from Dolce & Gabbana naming the era post-pandemic, the new renaissance,  our vision of 2021 events is clear, wherever you're option for your destination wedding nature and colours will play an important role!
Eager to chat with our team and start the planning? Get in touch with us at weddings@theknotinitaly.it to get your free consultation
Pics
Cover Pic  Foto Righi courtesy of Floralia Decor
D&G Catwalk via pinterest