WEDDING IN TUSCANY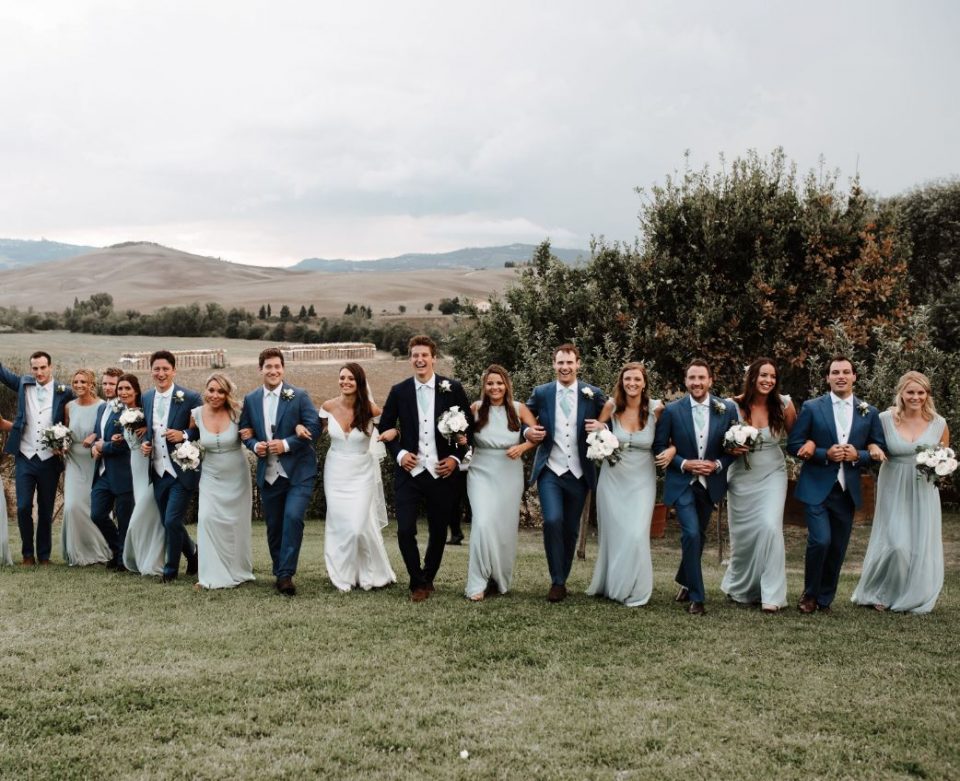 The wedding we are featuring today on our journal has mesmerized us!  Dating back to last 1st September, the beautiful Val D'Orcia in Tuscany the perfect location for the incredible wedding of Katt & Matt, who fell in love with the romantic architecture of church of San Giacomo in Pienza and decided to have their wedding ceremony there. The reception took place at Olmo Pienza, which for the occasion has been turned into the most amazing and incredible wedding venue of the area.  The decoration was elegant and romantic with beautiful flower arrangements in greens, glass vases and candles!
Have a look at the following photos from SILVIA GALORA  and be smitten!
But most of all pop up the volume of your device and enjoy the video from PAOLO MANZI and artufully starring five little, cute and colourful Italian cars from SLOWHILLS
Special mention for this successful event to:
all the team @TheKnotInItaly 
WeddingMusicandLights for having directed the most incredible crew of ever!
Incognito Aritists for their invaluable show!
Preludio Classe Catering and their amazing food!
Funkybird and their florals decor!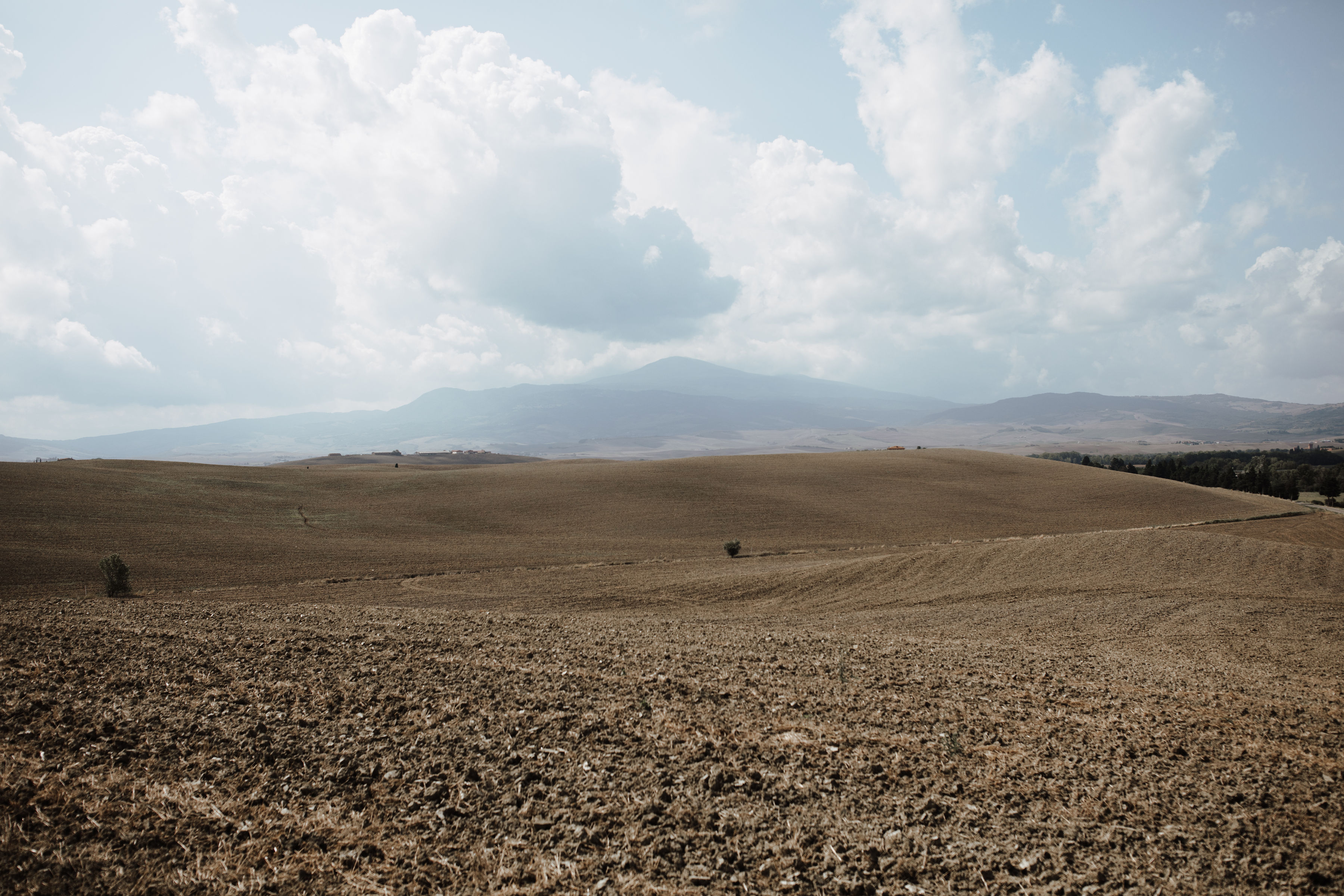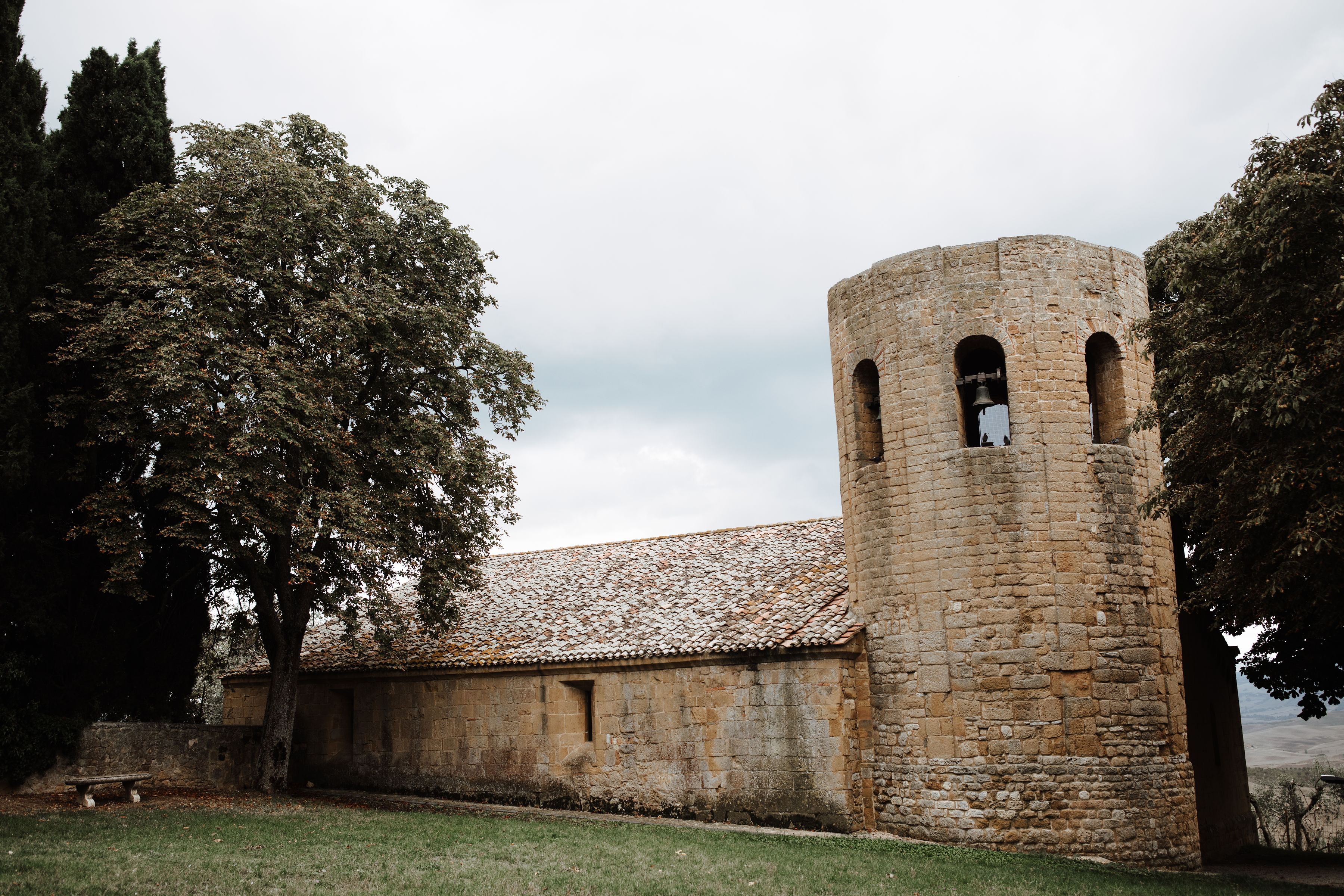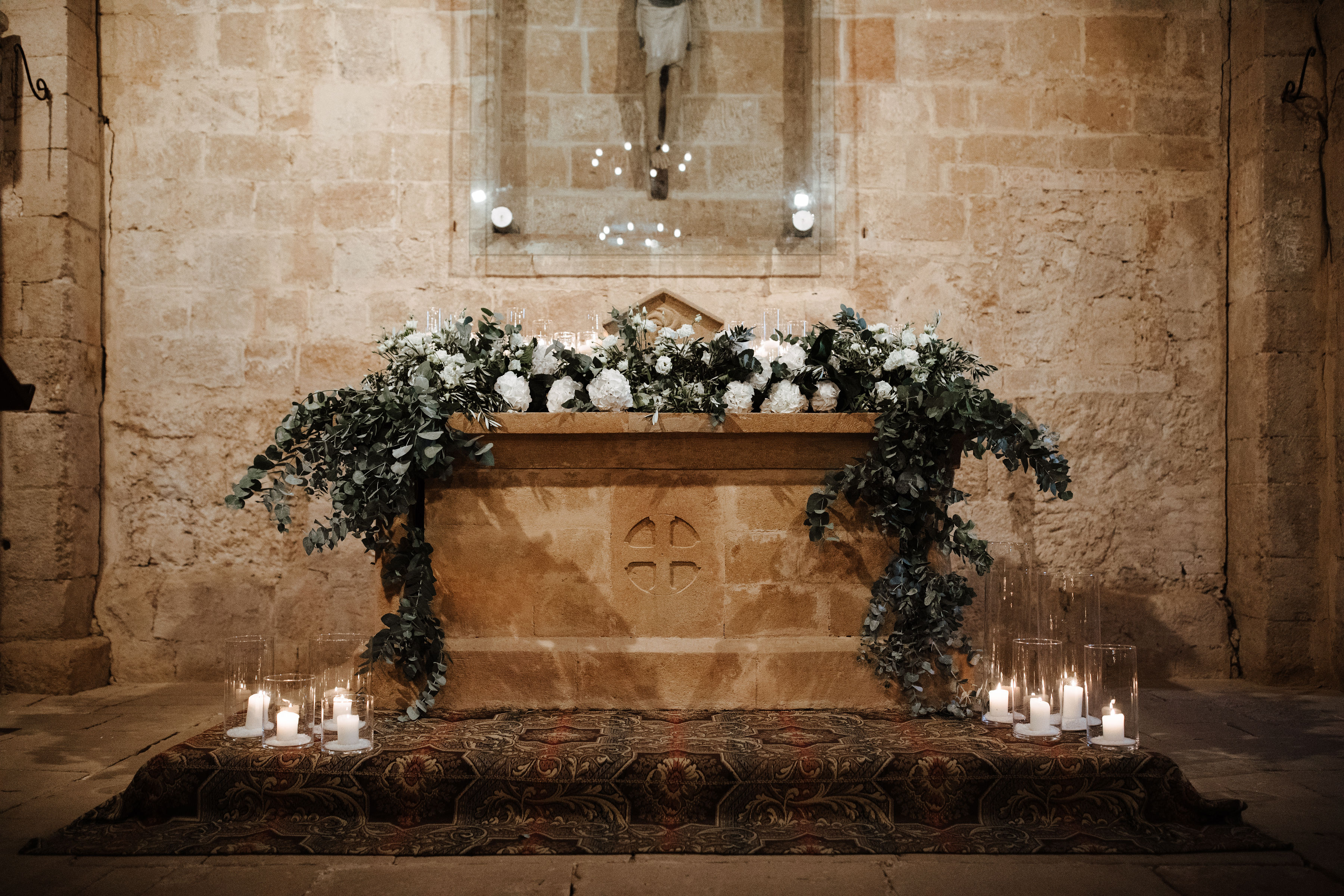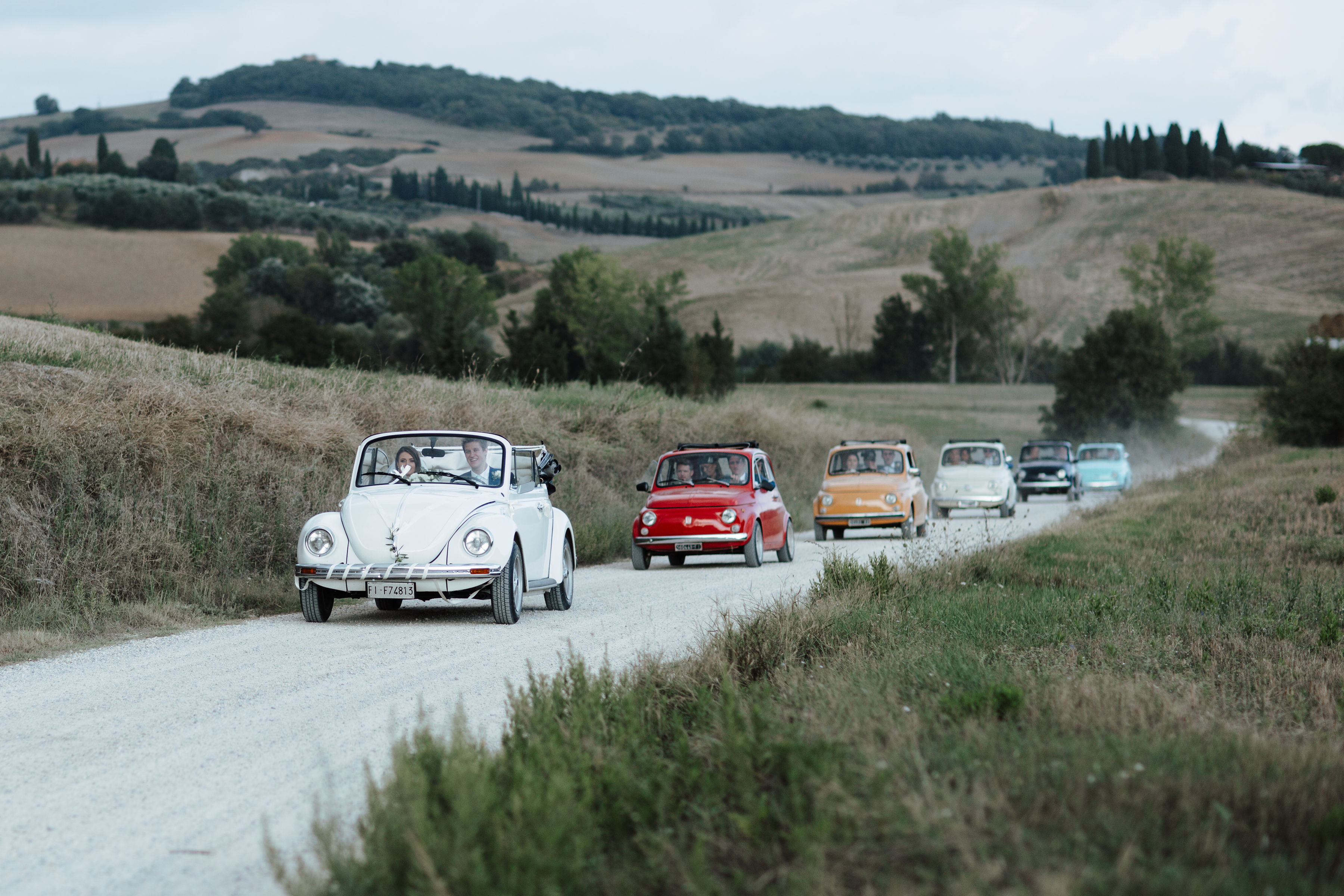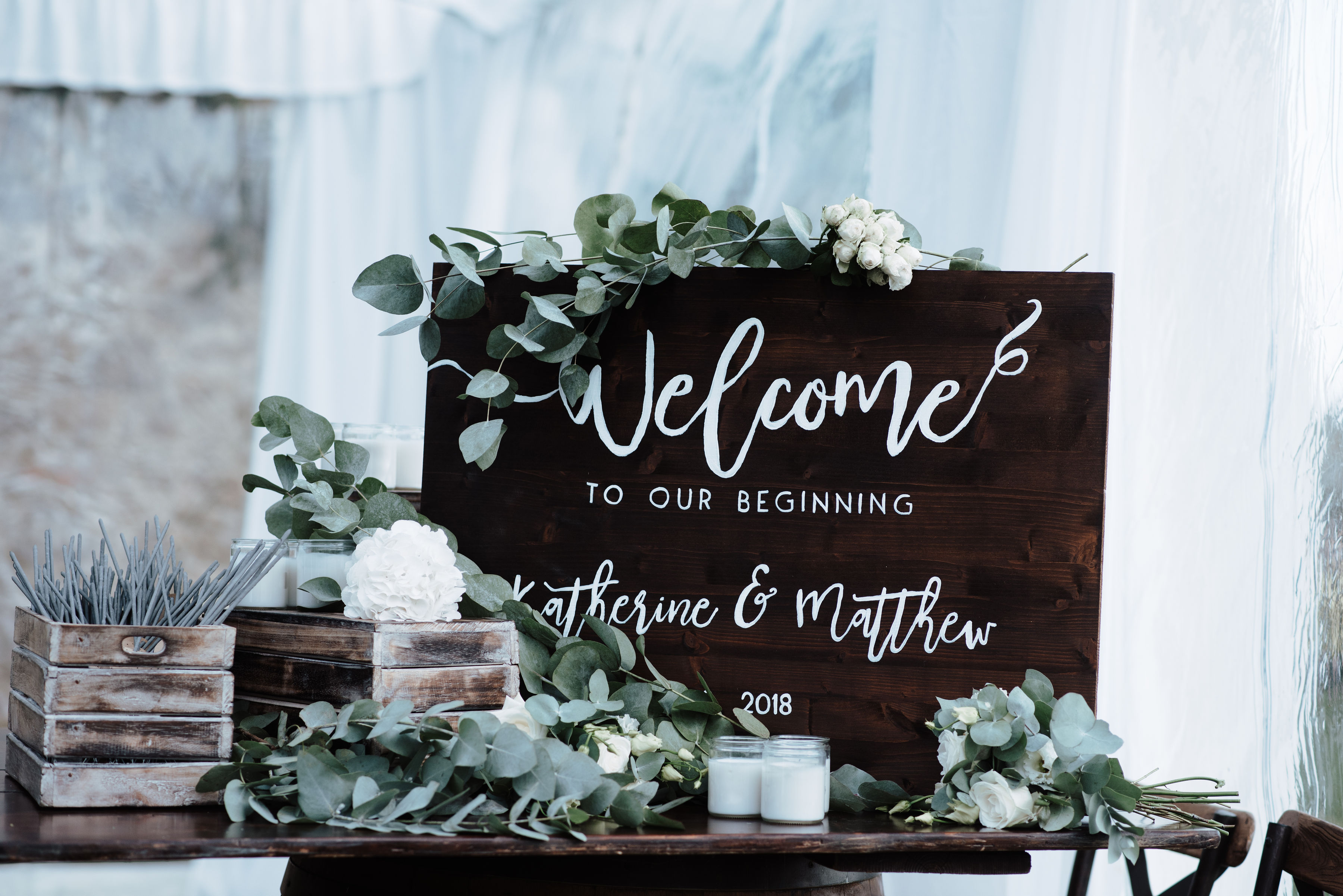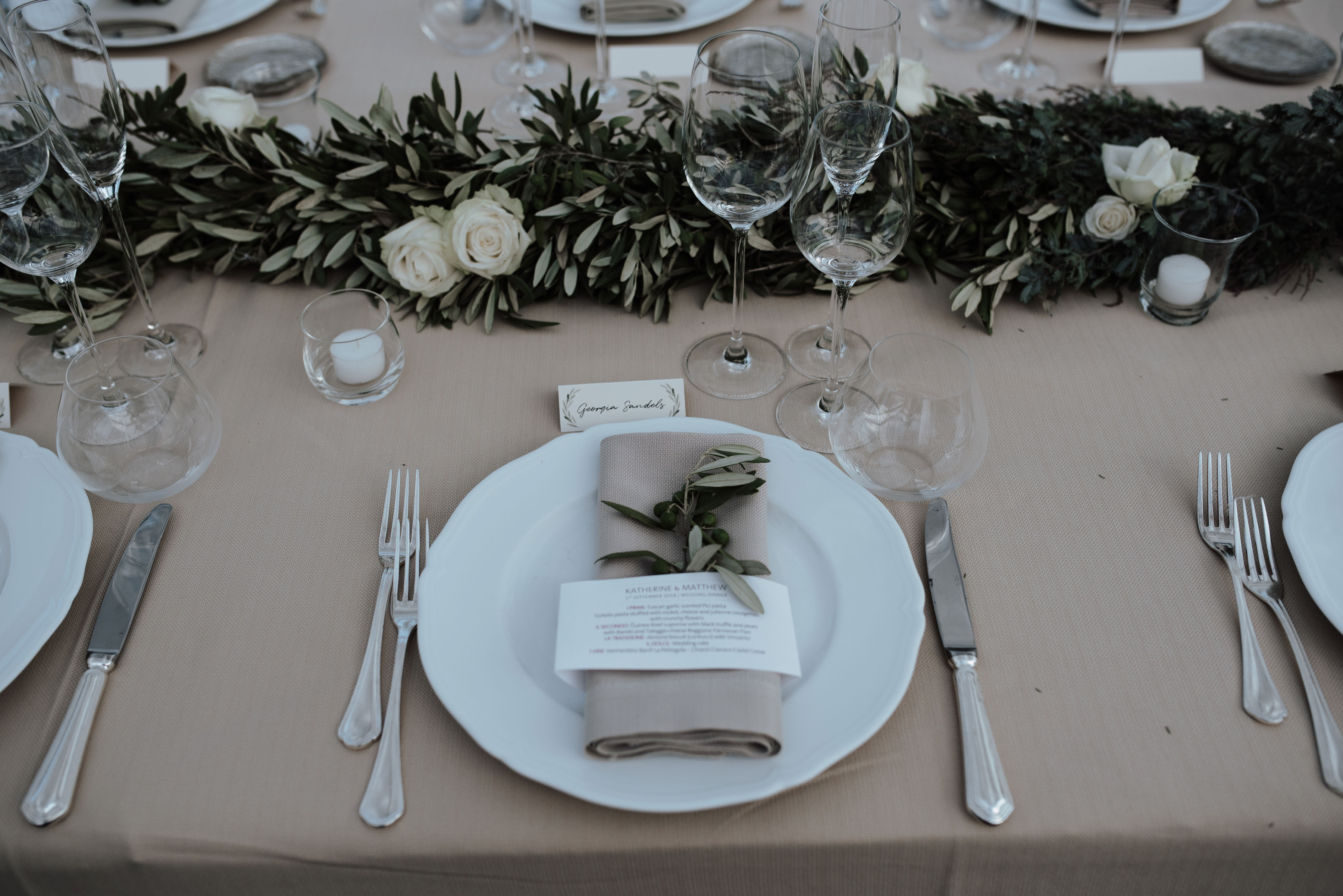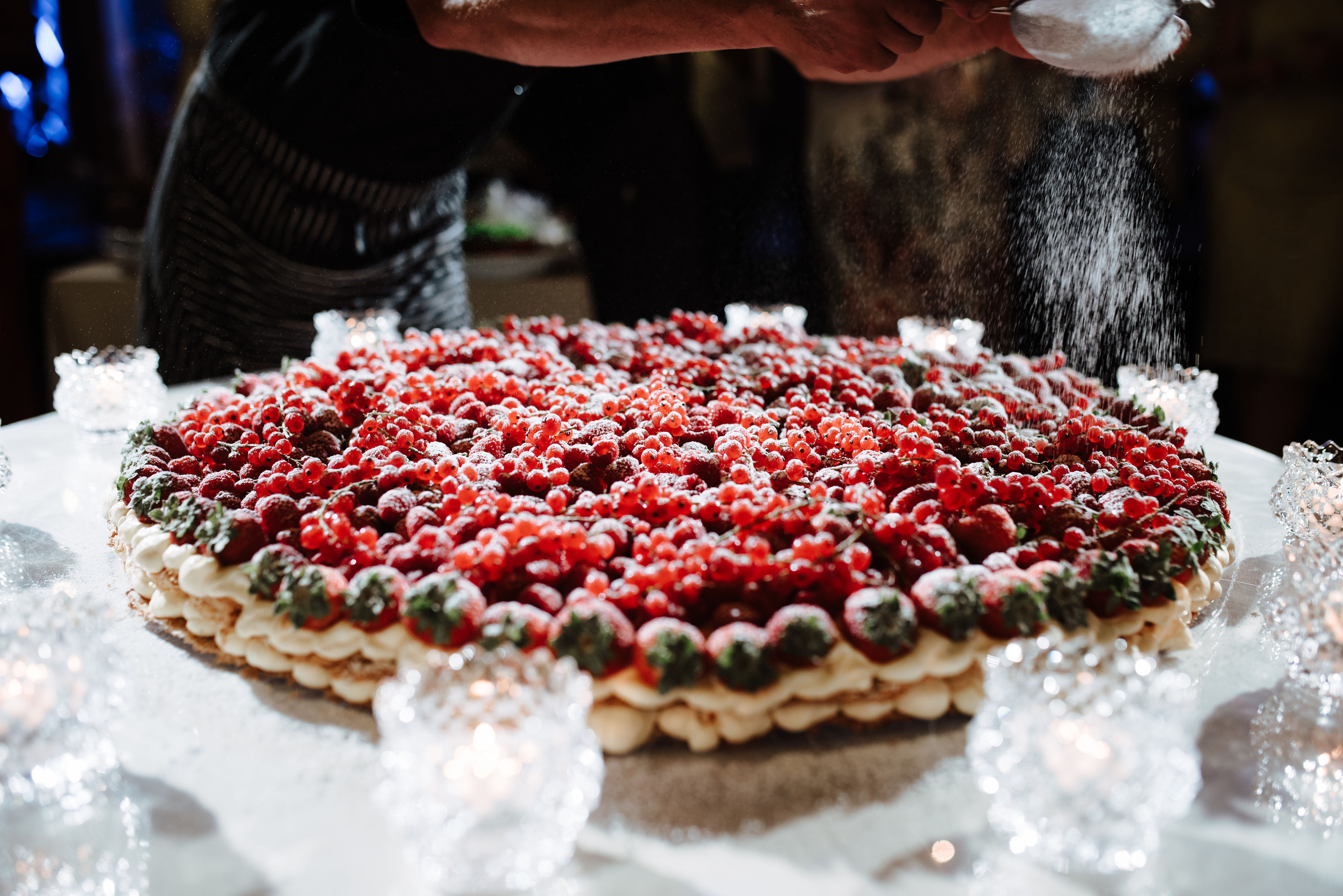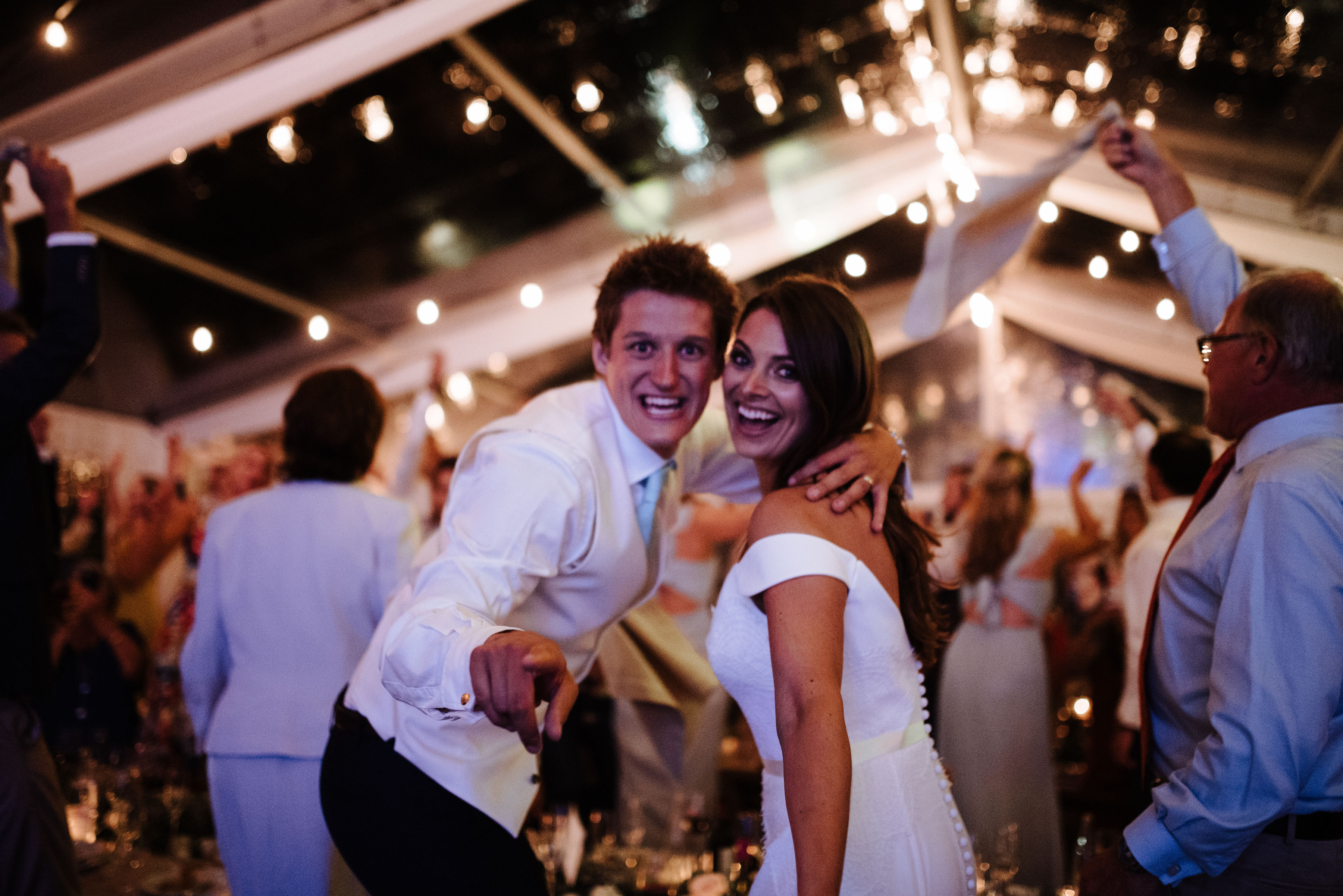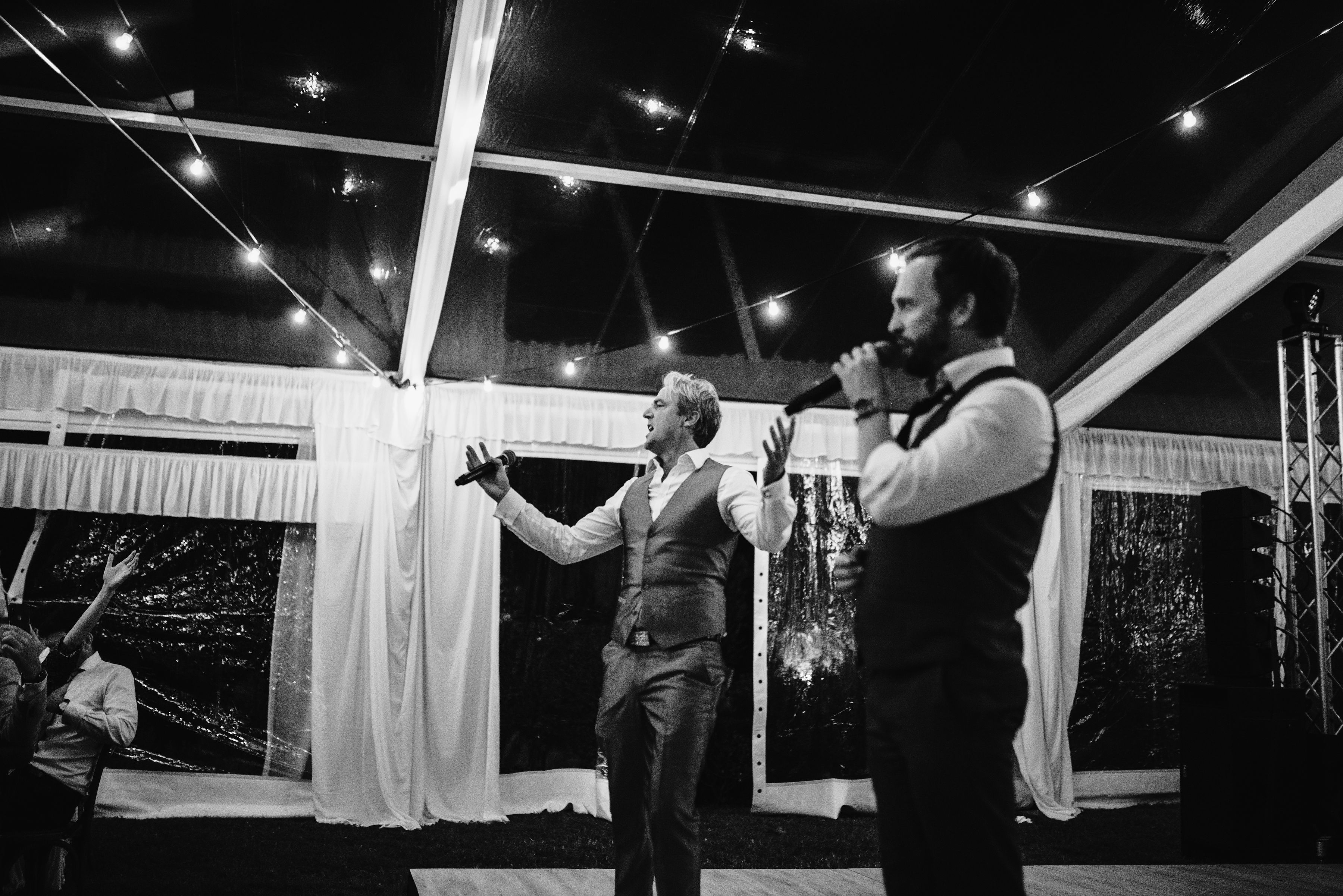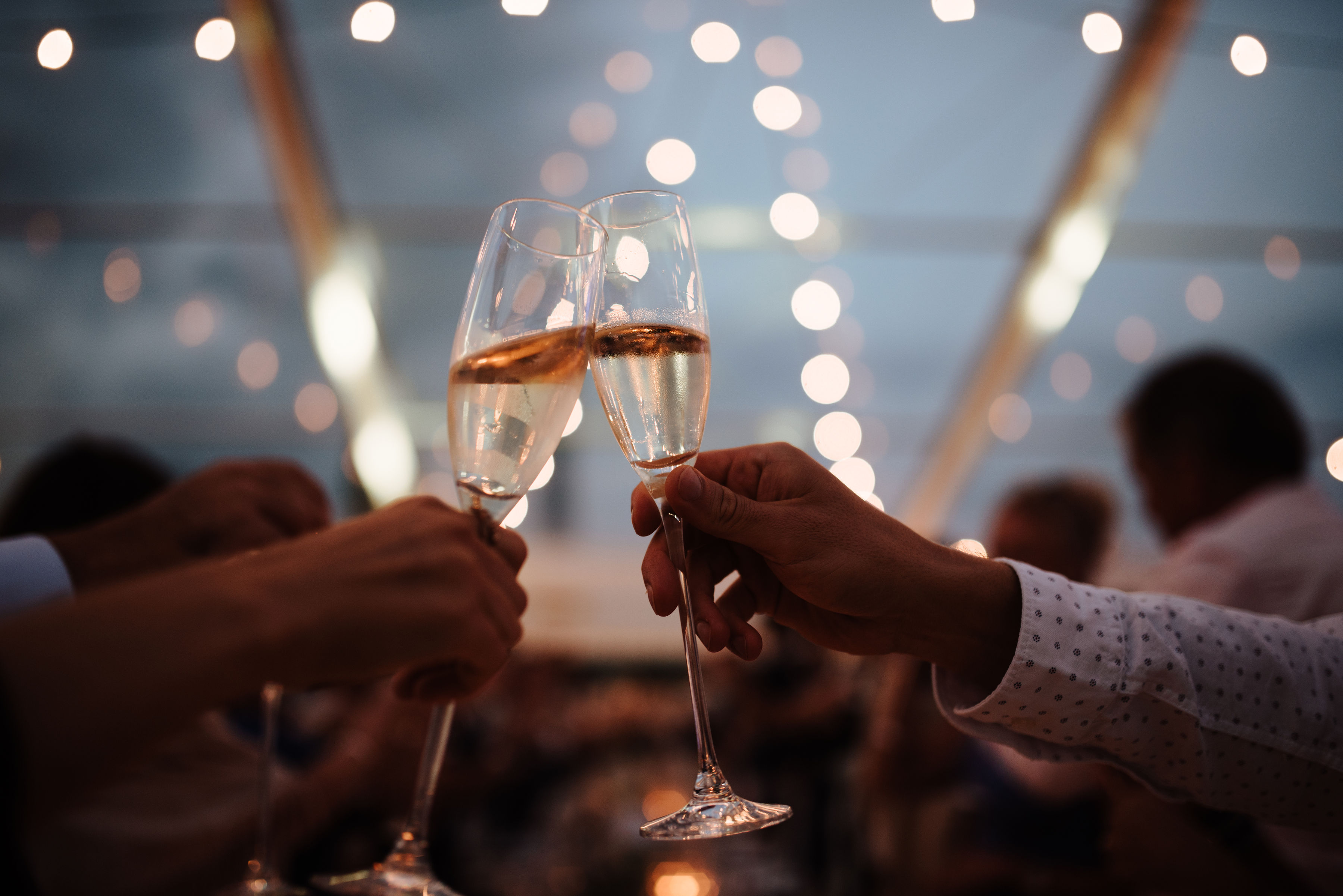 Still searching for the perfect venue for your wedding?
Take a look at our venues tea room, V-Atelier® and discover our secret, quirky, pearled & luxury wedding venues in Italy & beyond.