Top wedding themes for 2016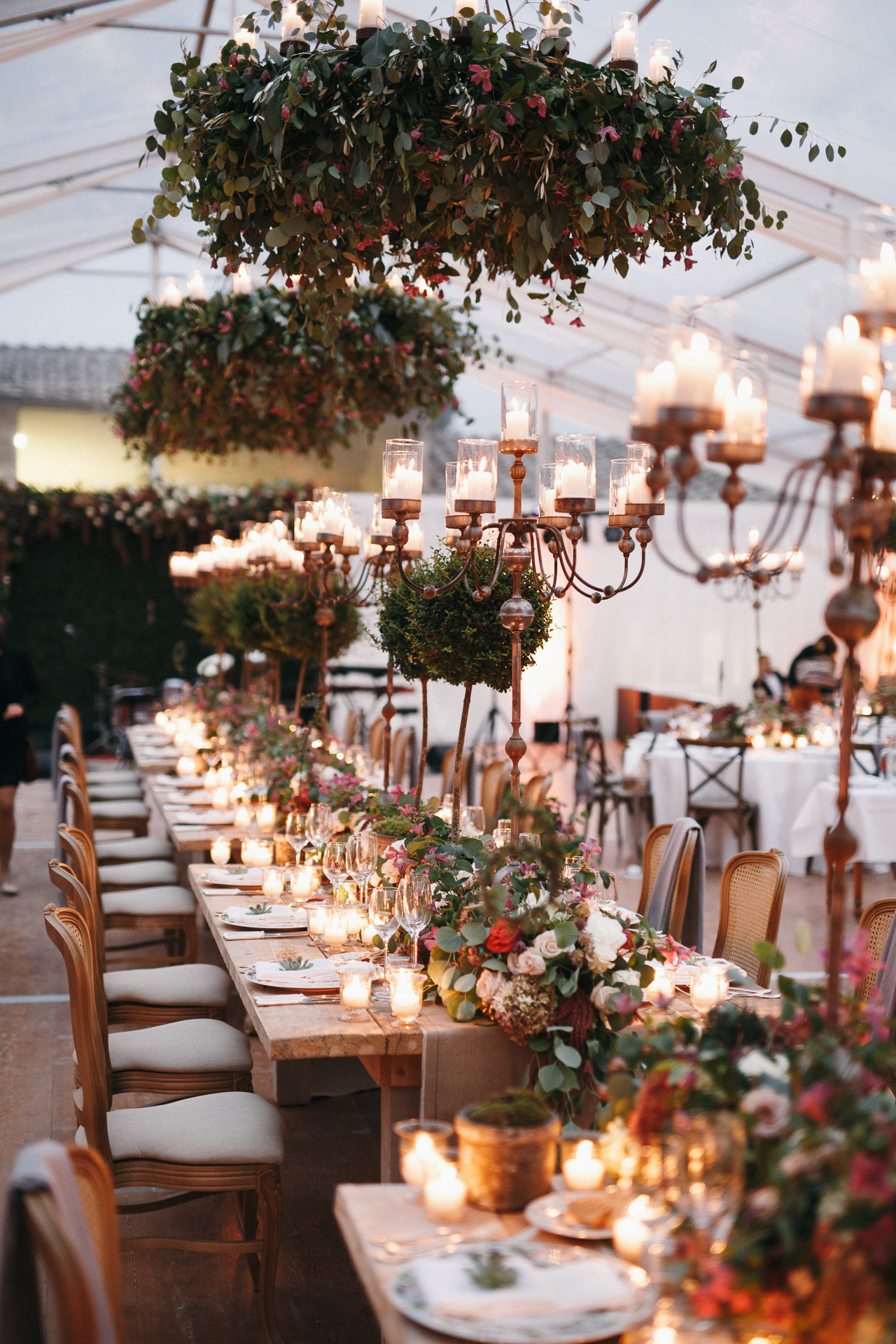 #weddingtips
It's wedding themes this time. Brides are getting exotic, food will be served from trucks, and weddings are frequently returning to the beautiful nature, these are what the year 2016 will share for those of you that really would love to get married in Italy, but the question is are any of these going to be at your wedding?
GREEN
We'll see more lush wedding decorations in 2016 and those big events are returning to the beautiful nature, like greenery table runners and wedding arches. The perfect setting for a green wedding is Umbria or Tuscany. A romantic villa in Tuscany or a remote monastery in Umbria are the natural setting of a green wedding.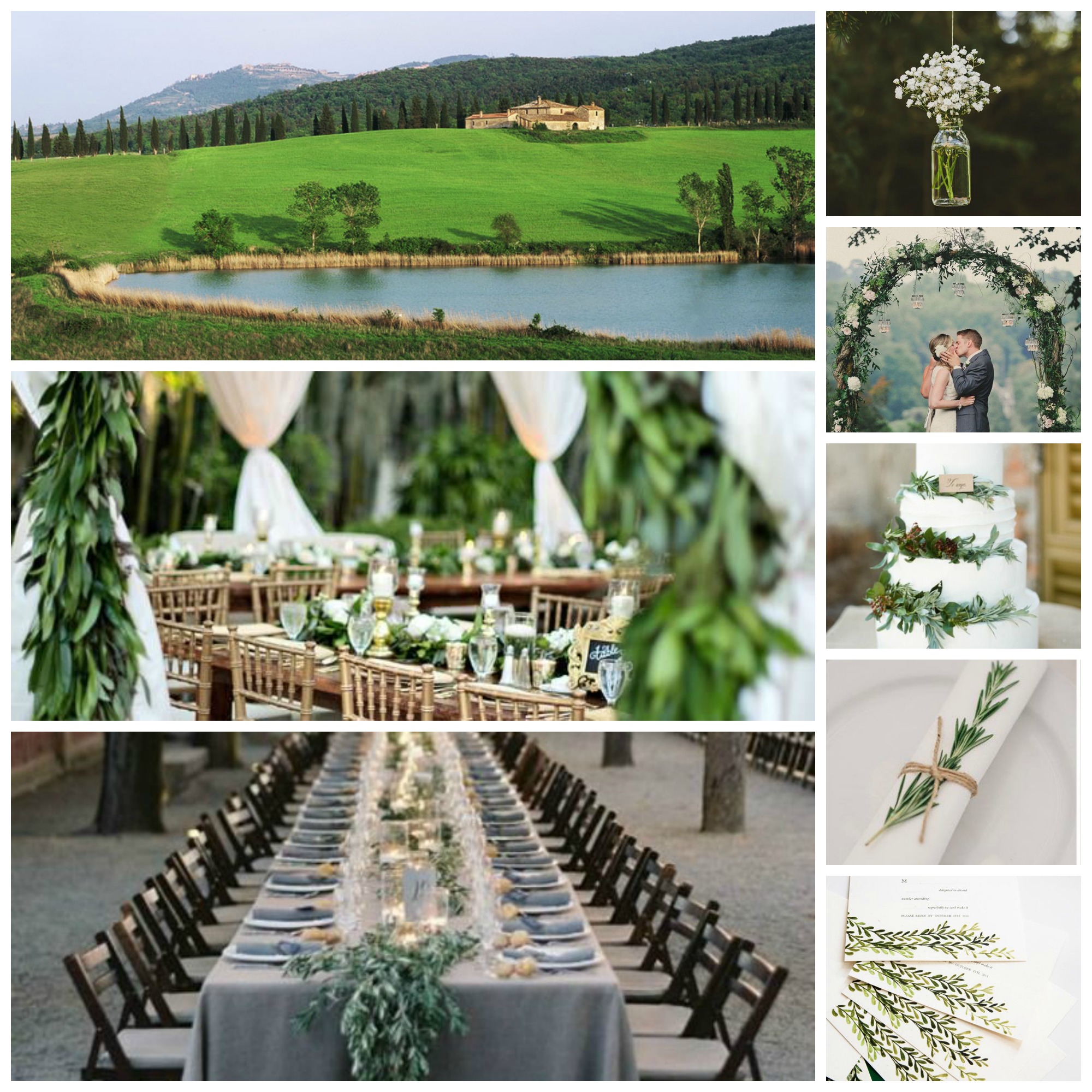 VINTAGE
Vintage is one of the most popular wedding themes every year. For 2016, sequins, lace and pearl will rock your big day. Try using some metallic/sequins colors for your decoration and bridesmaid dresses.
In terms of perfect venue for a vintage wedding, what about the romantic luxury villa of Lake Como r even Venice?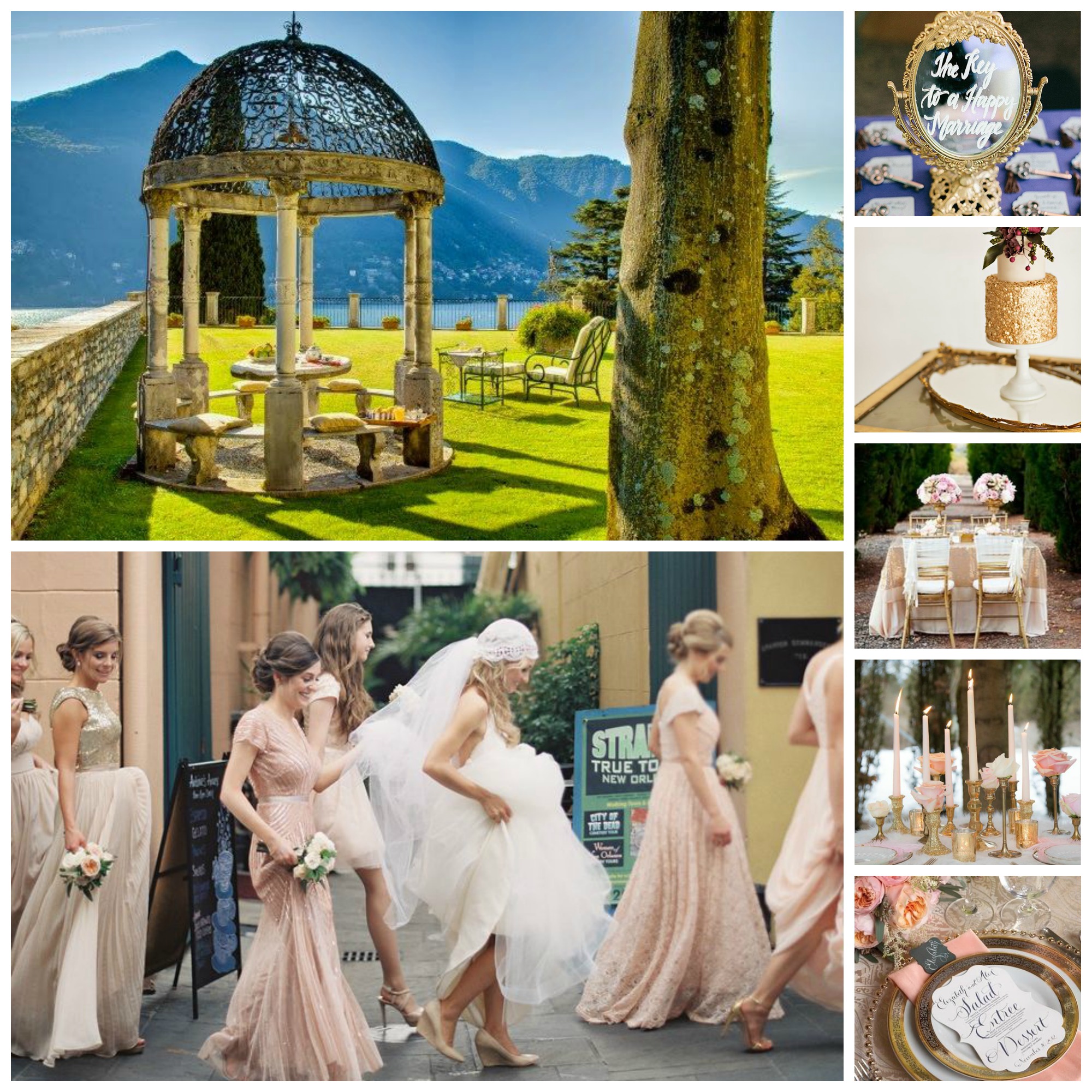 BOHO
If you'd like to have a more casual event, boho themed wedding will be a great and in choice. Flowers and tassels can effortlessly express your personal style. This style remind the Masseria in Apulia or the little villages in Sicily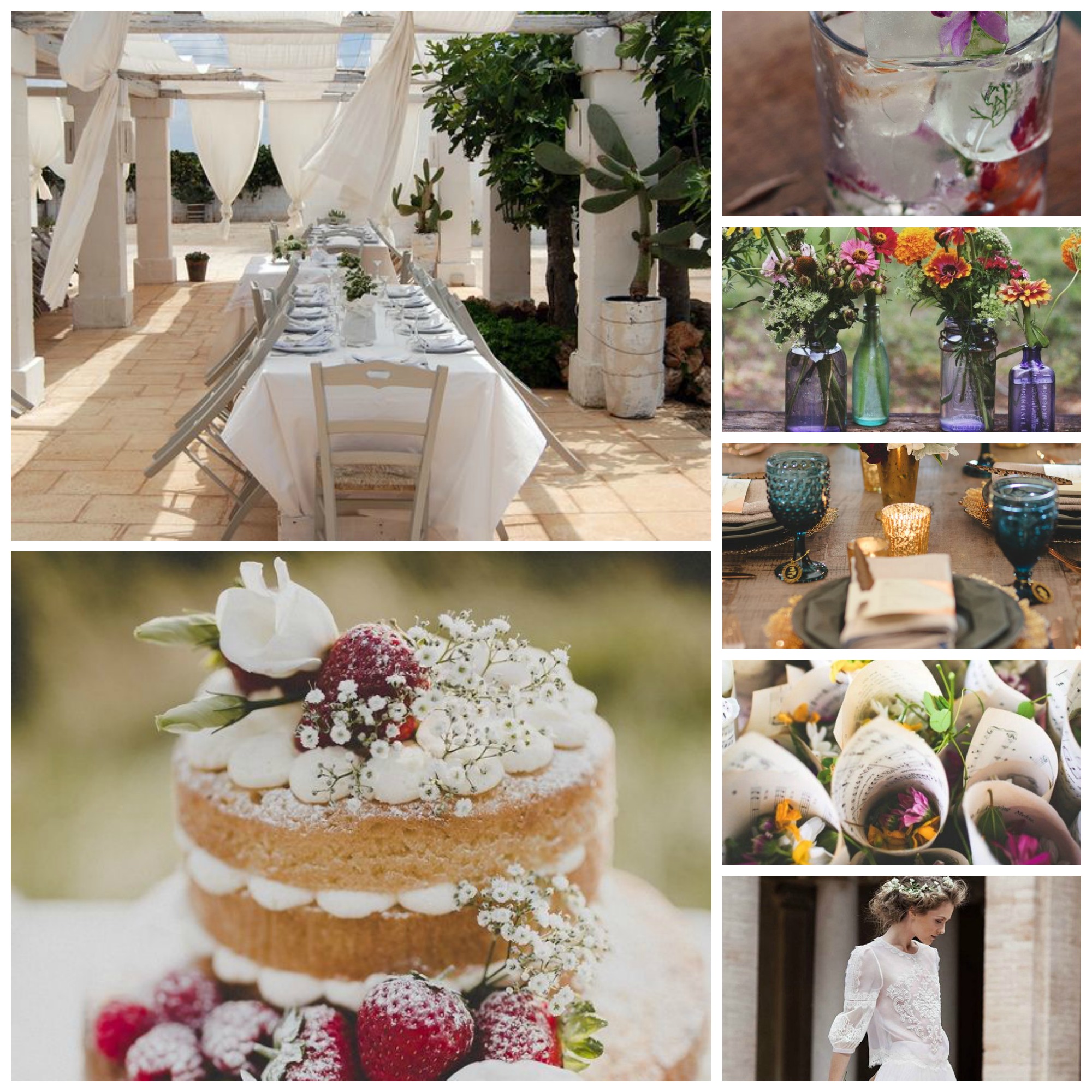 TWILIGHT
When we say returning to nature, we'll also see these stunning wedding venues with ceremony at twilight. What about the northern Italy Mountains or the rolling hills of Tuscany?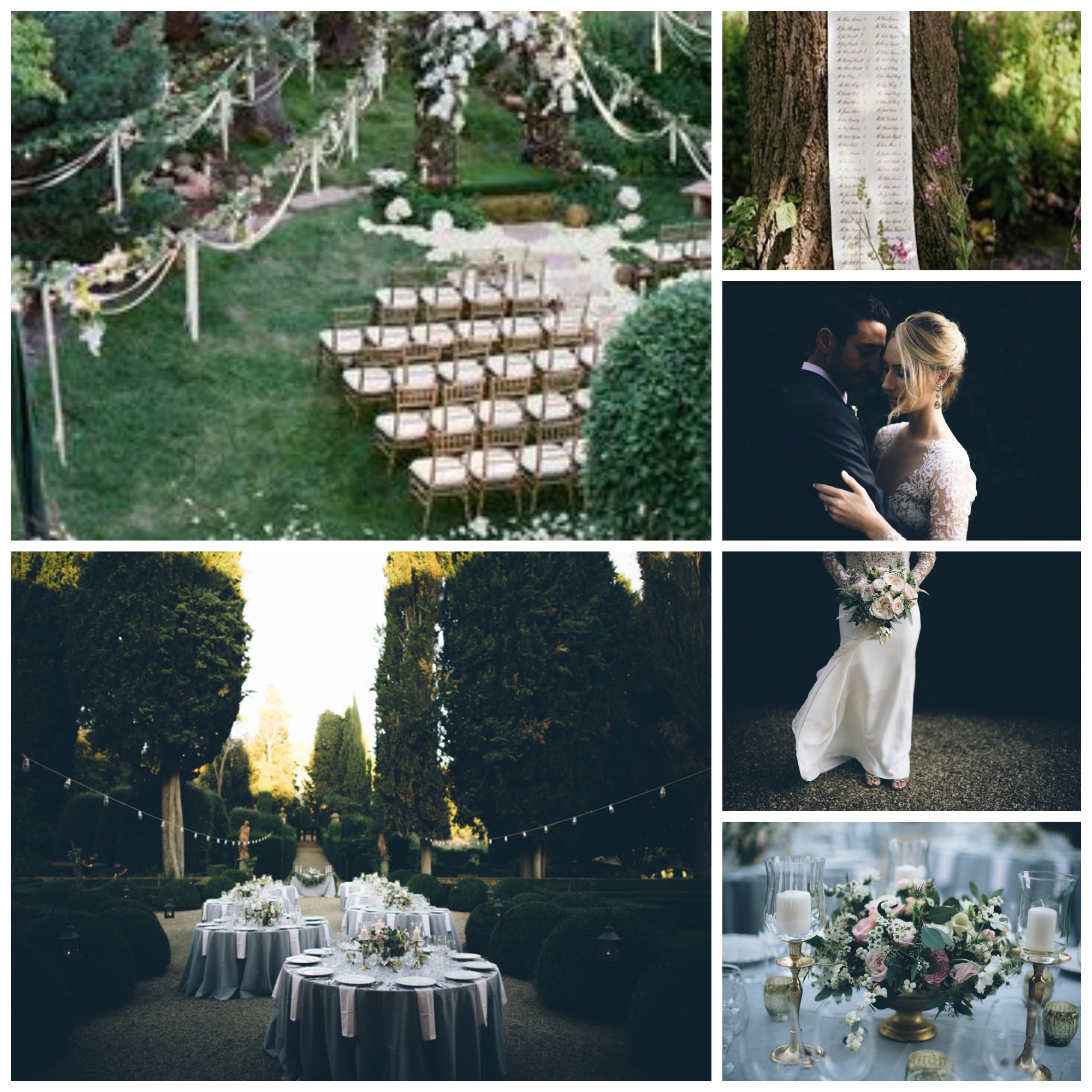 WED&WINE
A fall wedding in a romantic resort during the cropping of the grapes and the production of the new wine. Nothing more spectacular than the Montalcino vineyards.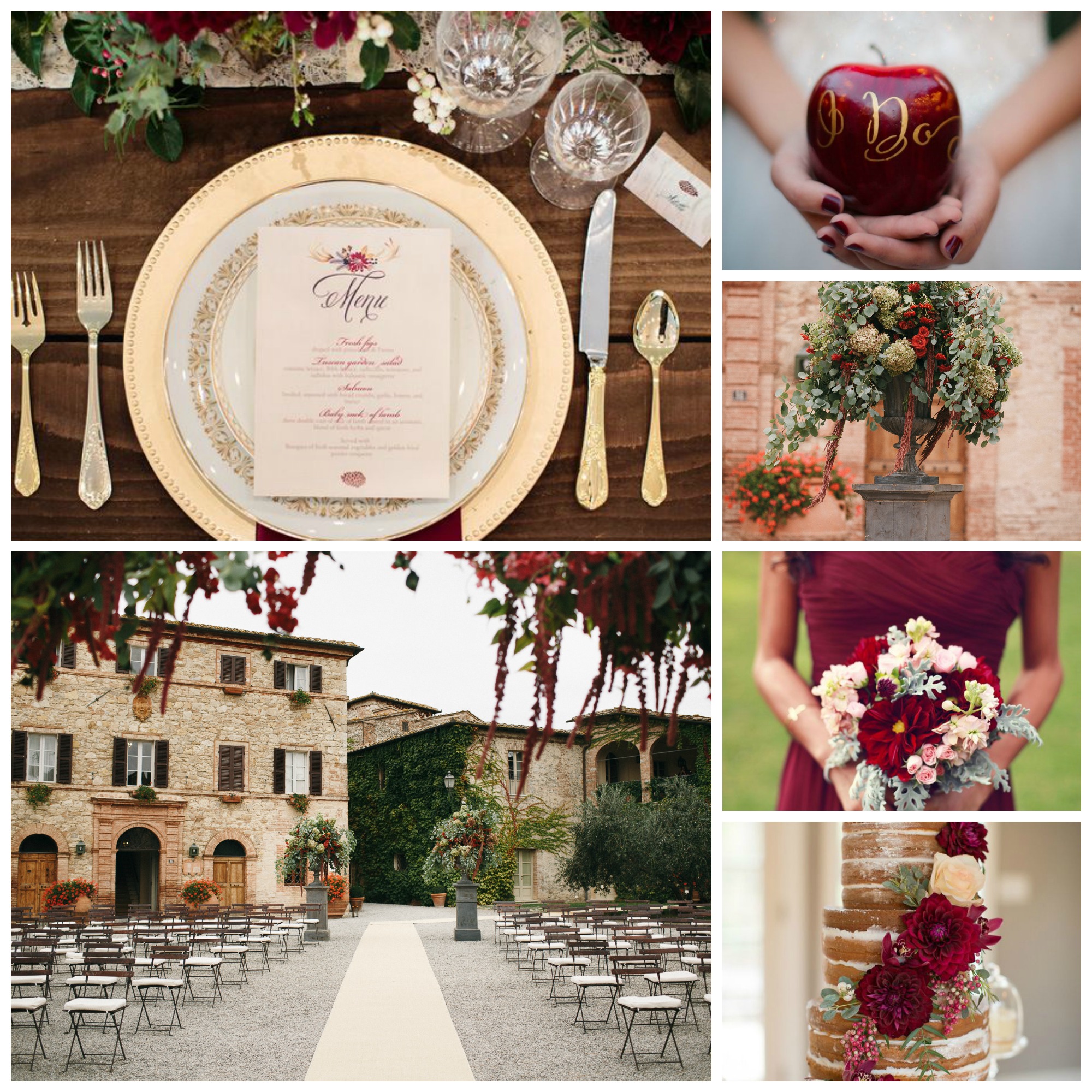 PASTEL
Rose Quartz and Serenity combination has been released as the color of the year 2016 by Pantone, and we'll see more pastel colors used in wedding events as well. Imagine this combo on a romantic venue by the Amalfi coast!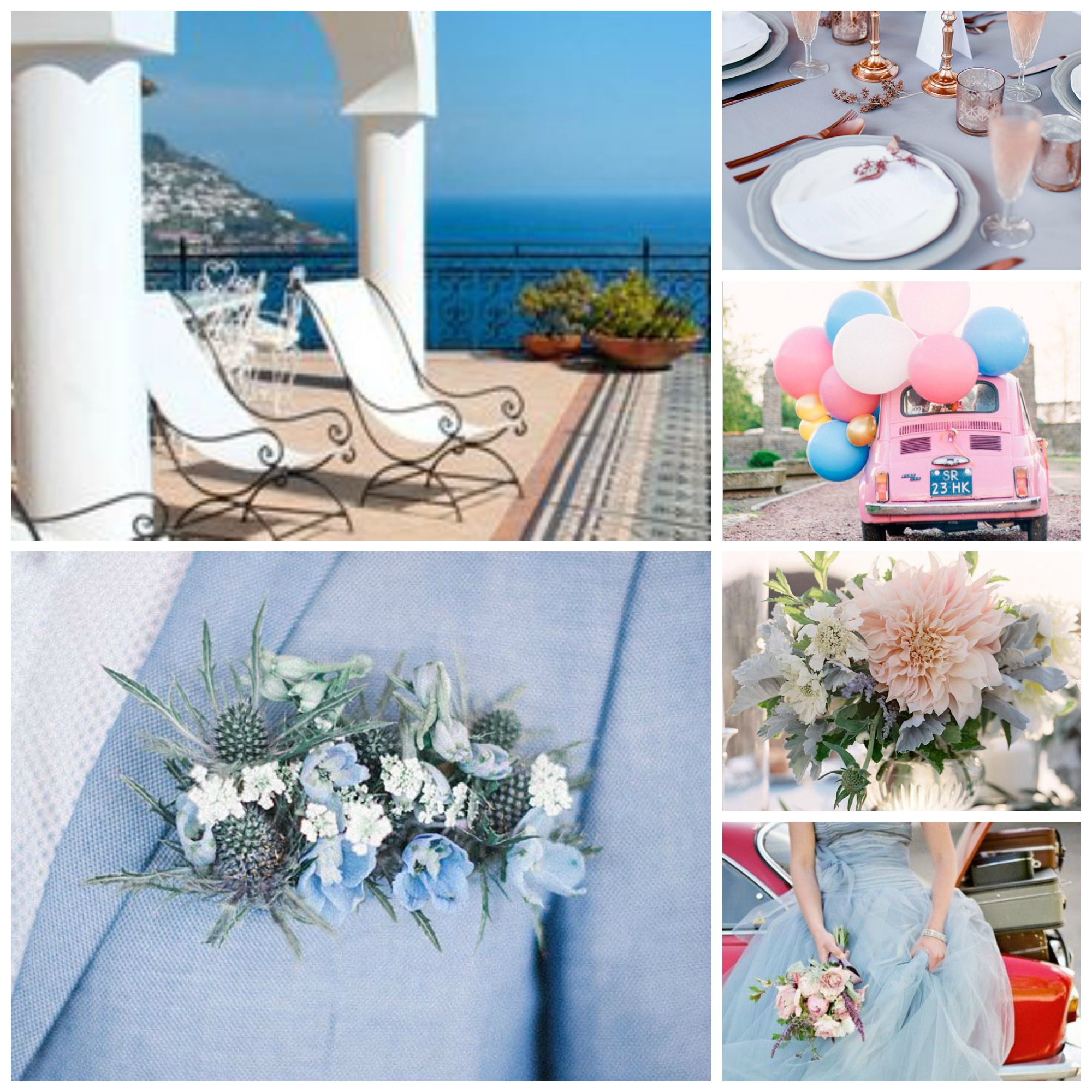 GARDEN
The natural elegance of a garden wedding paired with a modern, glamorous style make for a wedding that is absolutely breathtaking! A Garden wedding in Italy can take place wherever you would like from north to south!