Monique Lhuillier 2015 Spring "ethereal daydream"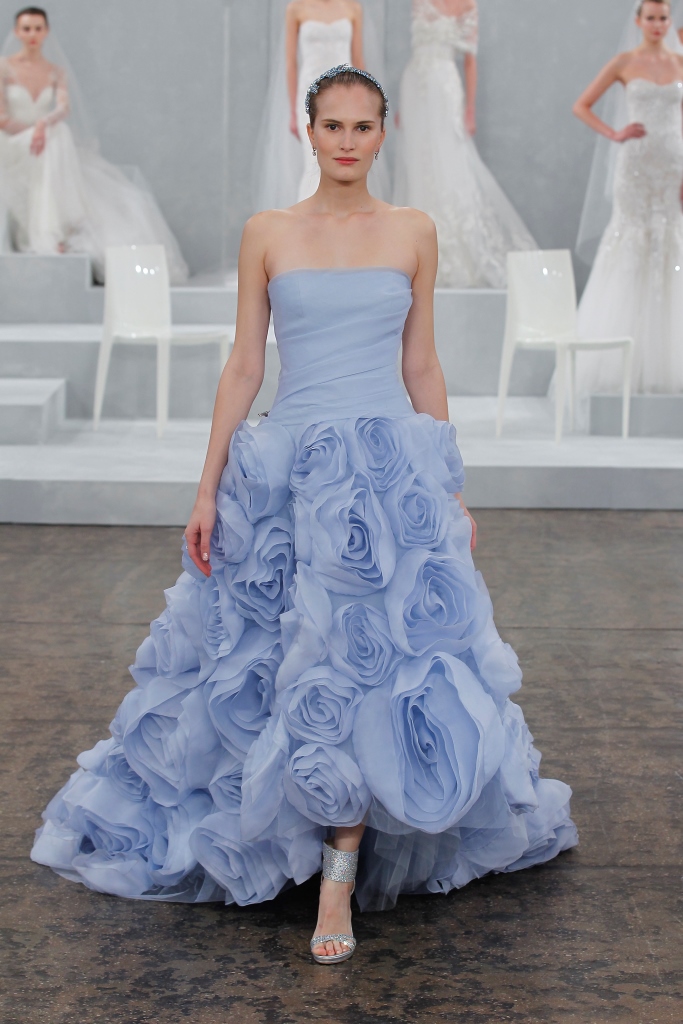 #weddingworld
Buongiorno a tutte!
Grazie mille for following u also in this new challenge!   We promised  to try offering alwways the best of the wonderful wedding world… and  what about the incredible collection Monique Lhuillier created for all of those lovelu girls getting married in spring?  For us is a great occasion and a real honor to publish the collection as well as the statement that inspired the designer and the entire staff.
"This Spring Collection is my ethereal daydream. Set in a John Singer Sargent portraiture, gowns take on a visionary fantasy with delicate detailing. Clouds of tulle, silk satin organza and signature Chantilly lace infused with delicate embroidery and intricate beading create a dreamy, alluring vision. Pastel shades of blush, hydrangea, pistachio and mist are a bright yet unexpected discovery within the traditional palette of ivory and silk white. Design details such as cascading hemlines, re-embroidered lace and architectural shapes are found in effortless silhouettes while an exploration of layering creates subtle sheerness. Lace caplets and overlays transform the dresses allowing the bride to transport to any desire, whereas beaded veils and elaborate jeweled headpieces create dimension and allow for a more glamorous moment. Sandals and ankle booties of silk white lace, silver metallic and ankle detailing are the perfect modern complement. My fine jewelry platinum engagement rings complete the look and make this daydream eternally timeless.
Xx Monique
PS: A special thank you to Ladurée for our treats today- the pistachio is my personal fave!"
Enjoy it!