Lake Como addicted !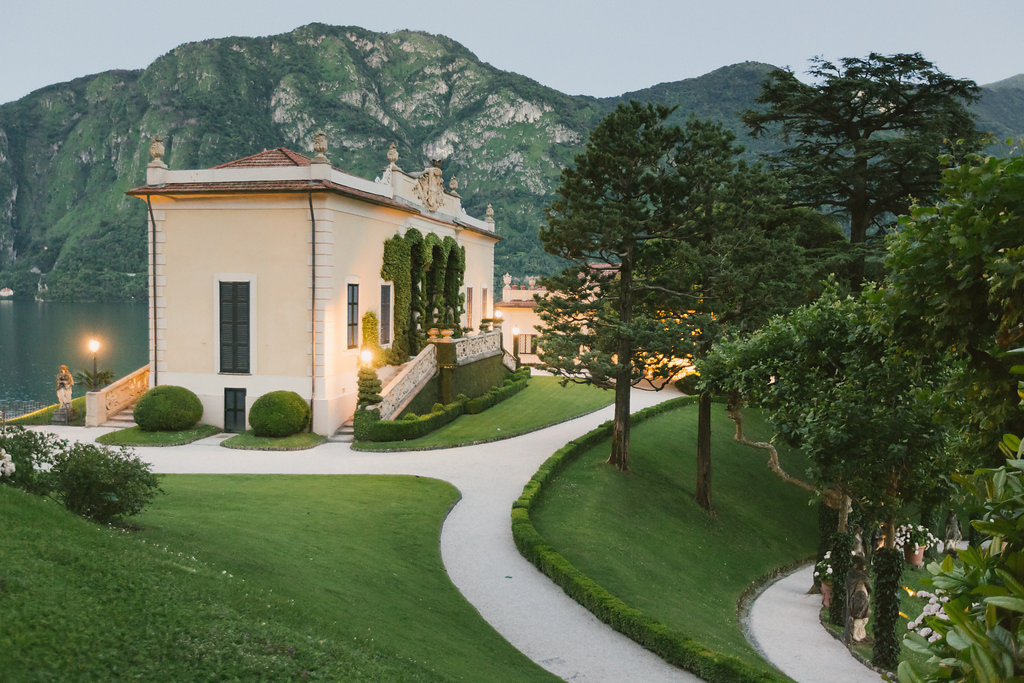 #WEDDINGVENUES
Over the last months, we have met several newly engaged couples aiming at getting married on Lake Como… it seems that we're going towards a new wedding season "pieds dans l'eau".  Among the numerous venues our team selected in the area, let us talk today about the Lake Come ceremony and wedding venue for excellence:  VILLA DEL BALBIANELLO.
Overlooking the famous and magical Lake of Como, Balbianello, is placed at the end of the little peninsula of Lavedo guaranteeing a privileged view on the lake. This Villa is one of the properties of FAI (Italian Environment Foundation) an organization that takes care of the several Italian beauties for the benefits of the past, present and future generations. Built at the end of the 18th century on the remains of a Franciscan convent it had been not only the dwelling of marquises and counts but also source of inspirations of many intellectuals such as Silvio Pellico. Through the years, the villa has also been the setting of many films and photographic sets.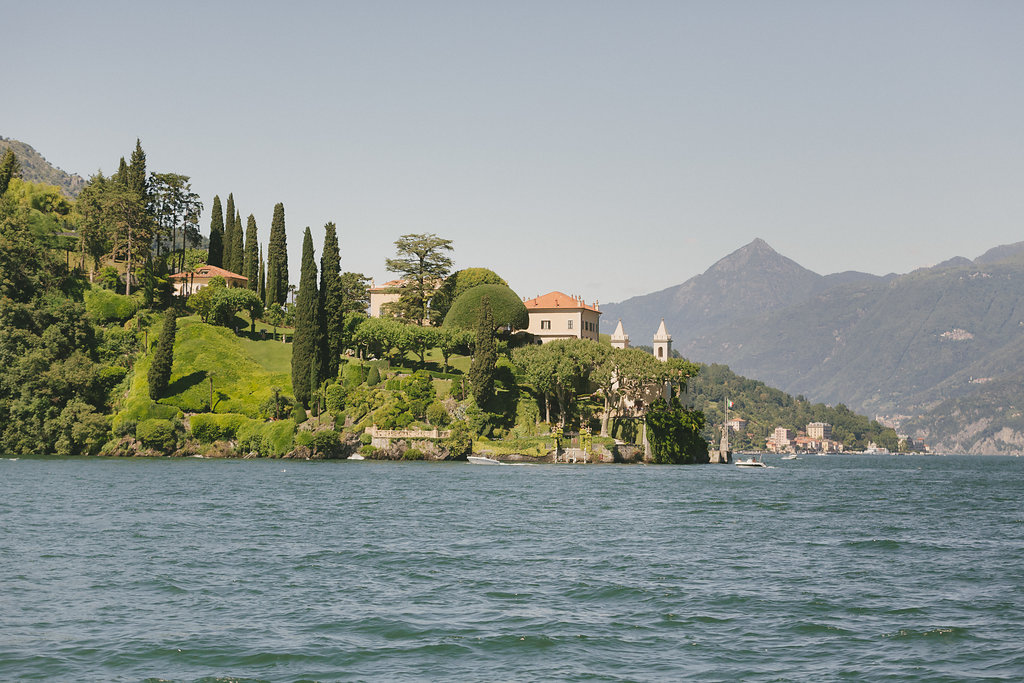 The Villa boasts a beautiful panoramic terraced garden. Due to the particular geological conformation, this place is different from any other villas and gardens in Italy, meaning it is a real unicum. The refined small church can be reached from the little port at the top of the promontory. The unique and three elegant arches Loggia, with its climbing plants and its wind-rose from the 19th century, offers an overwhelming view on the lake. Enjoy a walk in the well refined pathway along plane trees and statues from the small port to the beautiful promontory.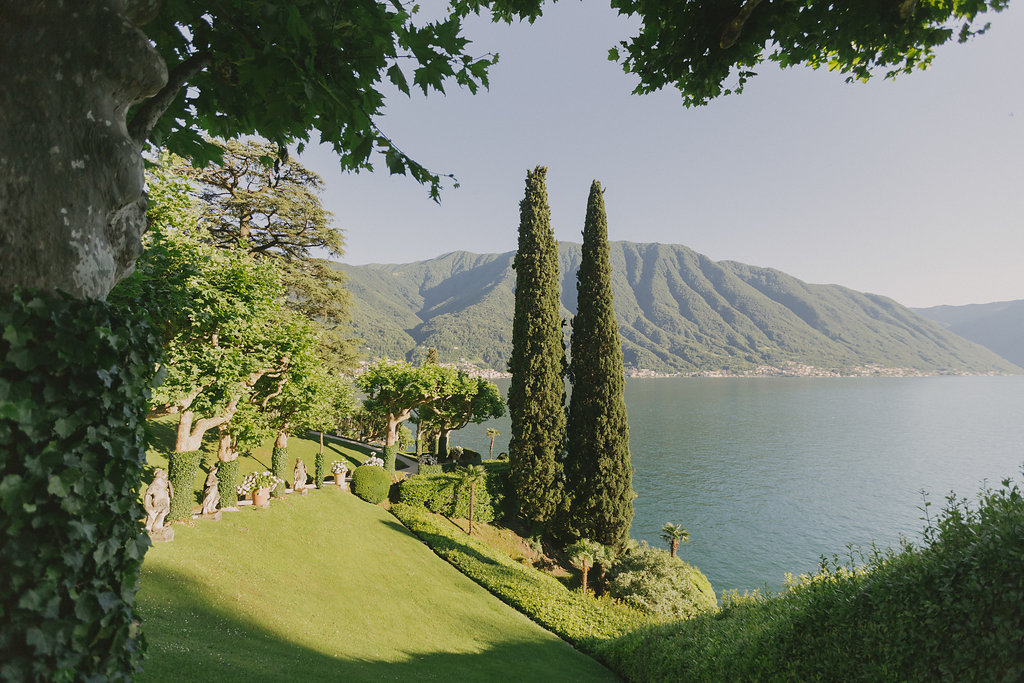 Enjoy the Italian sun in the amazing and inspiring garden as even James Bond did. Feel the emotion of landing at the port from a motorboat and make your triumphal entrance along the pathway. There is nothing more romantic than a "YES, I DO" in the cosy, but at the same time magnificent, Loggia, heart and pulse of Balbianello.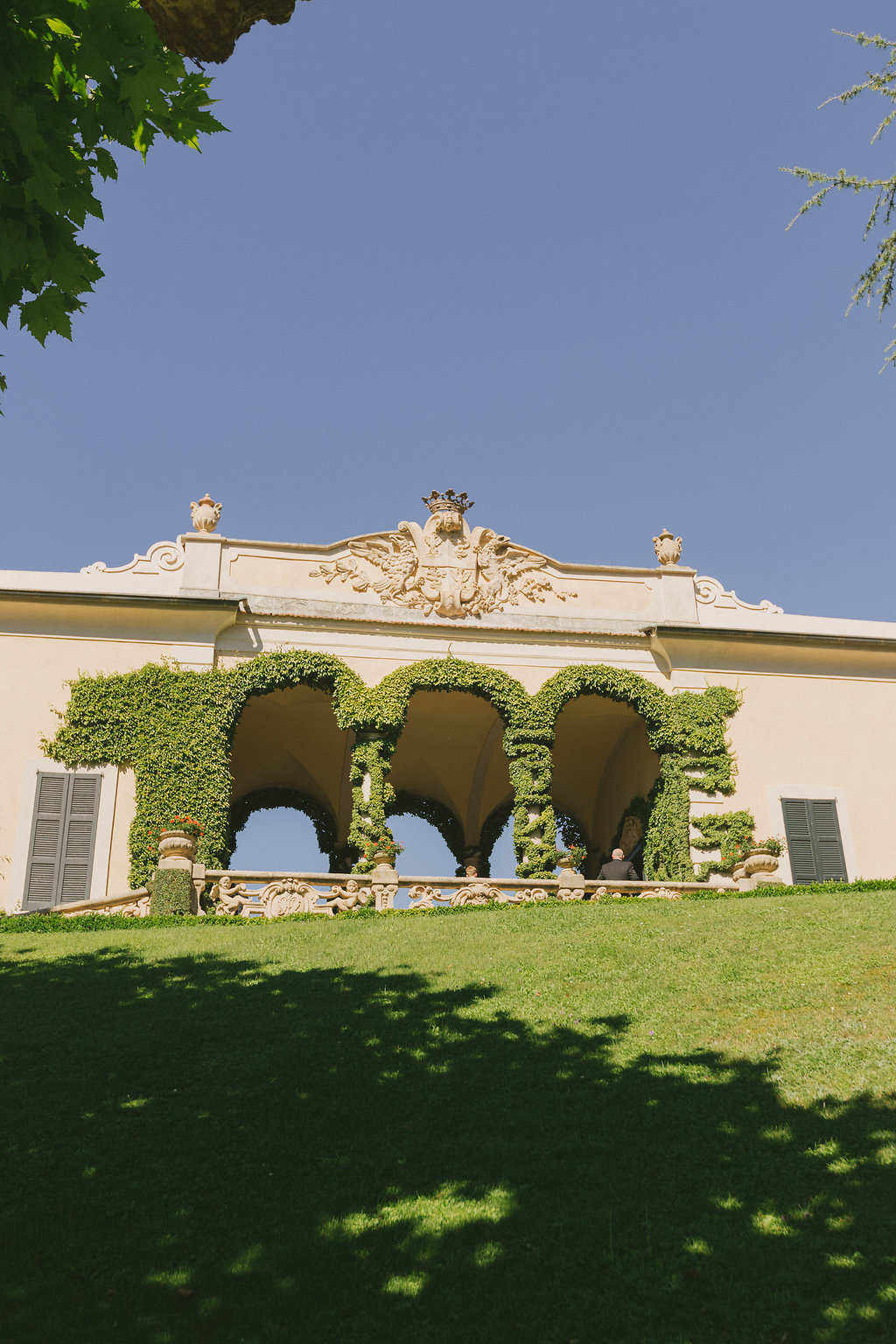 Photos courtesy of Facibeni fotografia  – all copyrights remains to the owner.