KAHLO, KARDASHIAN OR MOSS? WHAT KIND OF BRIDE ARE YOU ??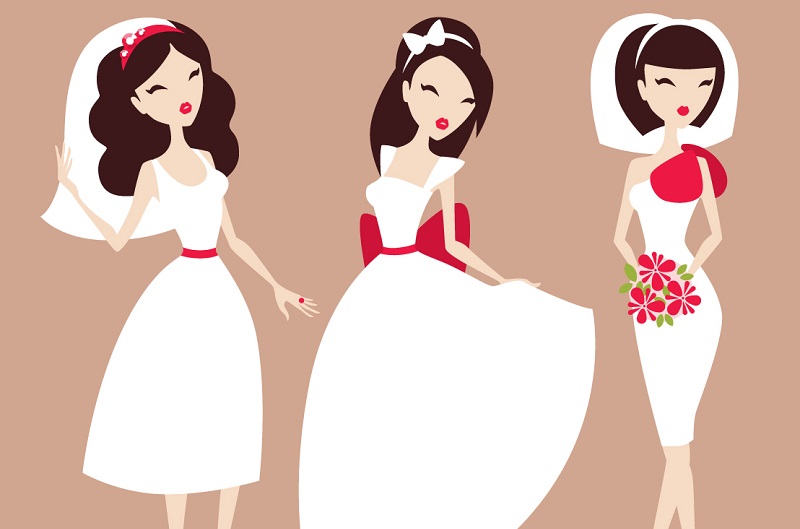 #WEDDINGTIPS 
As Wedding Planners, we have already analysed different kinds of Bride of course! Nevertheless, this time we want to give you fewer options to choose from…
COLOURFUL REVOLUTIONARY
Imagine Frida Kahlo's now in vogue style. Bright and colourful scarves and fabric braided into your hair, and why not… with some beautiful flower such as red roses, violet peony or even sunflowers or orange daisies. However, hair is not the only issue. Accessories and wedding gown must be appropriate! Earrings can be extremely big and colourful, use also bright stones or shining materials! It should be perfect to opt for an original and peculiar dress, maybe not even white. Simple but characteristic and shocking. We want you to rock and shock!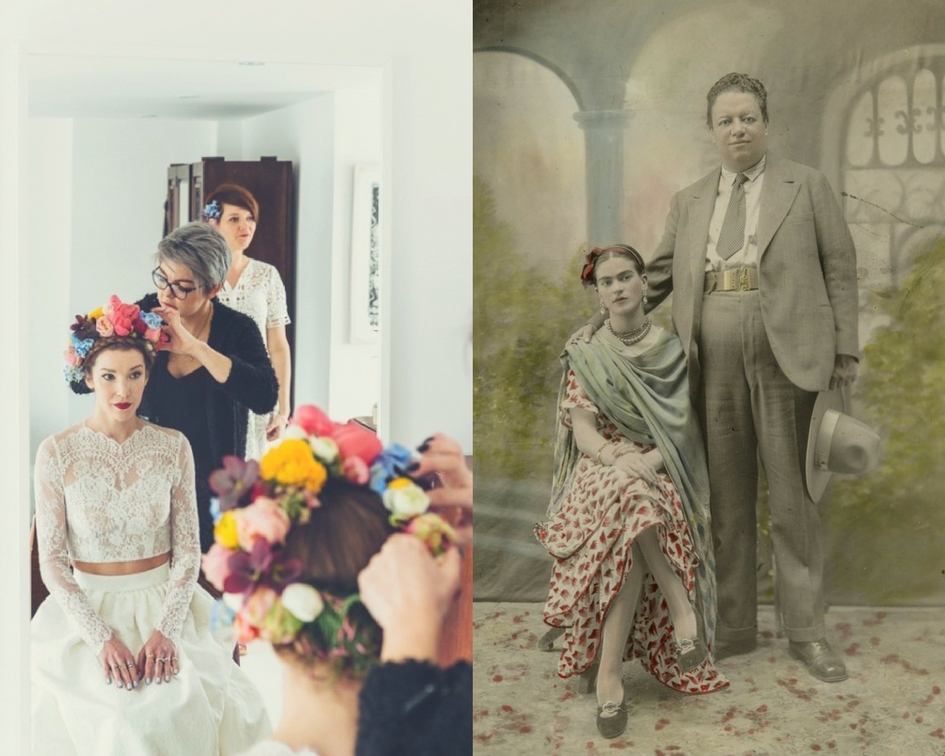 SPARKLING CLASSY PRINCESS
Last decades have been very prolific regarding celebrities' weddings. However, if we think of the most glam and princess-like (excluding the real royals William & Kate) there you find Kim and Kanye! Kim's style is the most classical among these three examples. Is the wedding style all of us, young women, has thought about once in a while. Although it cannot be described as sober and simple, it is classy and traditional. Long straight and cured hair and classy jewellery such as diamonds simple earrings. Although being very (and probably hand-made) embroidered, the gown was extremely classical and showed people the woman's inner princess!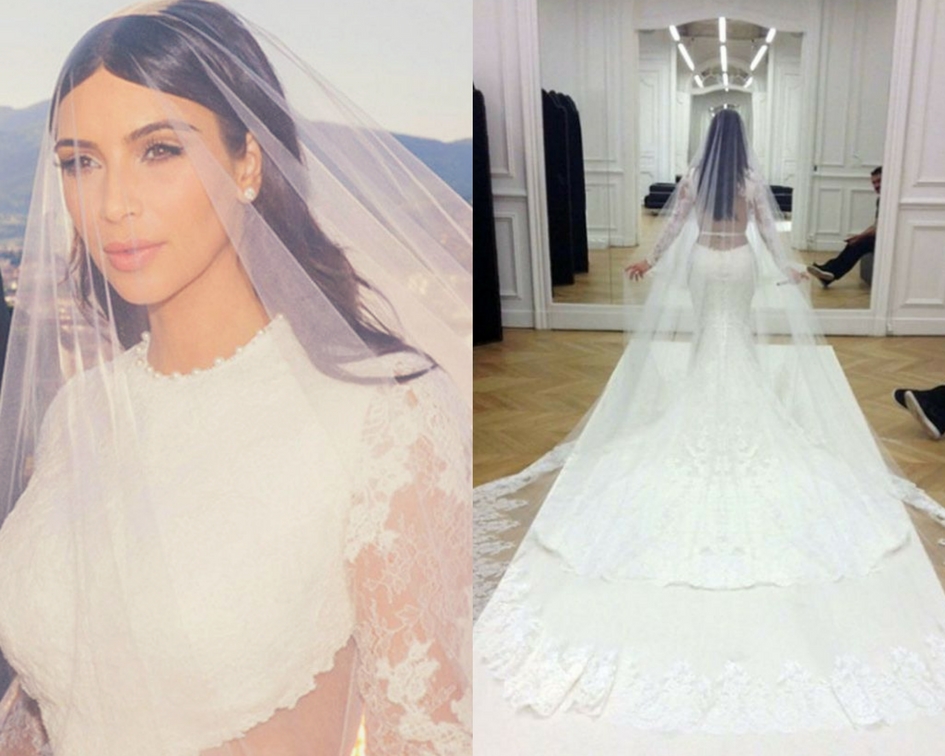 BOHEMIAN GIPSY FAIRY
The most emblematic example of this style should probably be the 90's icon and model Kate Moss. She has never been famous for her princess style, being very transgressive and controversial, but there are no doubts she was a stunning bride. She wore a vintage-inspired, gold embroidered John Galliano (friend of her) gown. The style cap veil conferred her the gipsy touch everybody was in love with. Kate wore no necklace but only a classy and chic bracelet and a diamond ring. Simple make-up and wave free blond hair. Her style immediately spread the bohemian fashion vogue all over the world!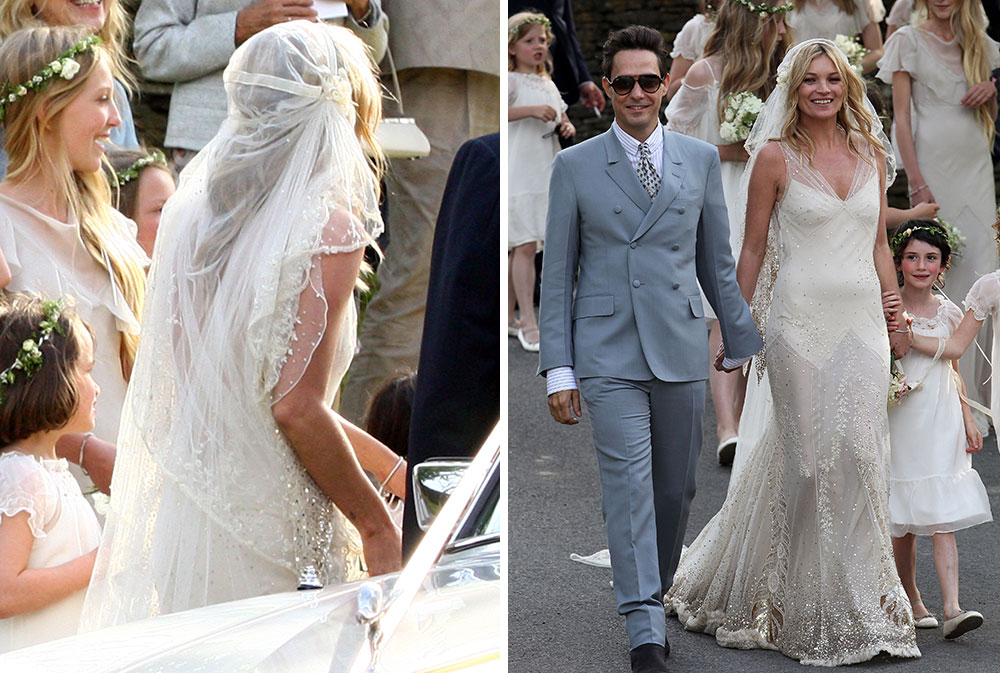 Look at these profiles and photos and think… What kind of bride can I become? Will you be the Revolutionary colourful kind, the Princess in white or the Gipsy Golden touched Fairy??
Contributor Claudia Falchi claudia@theknotinitaly.it
Pics via pinterest
to contruibute on our blog blog@theknotinitaly.it