WEDDING IN PIENZA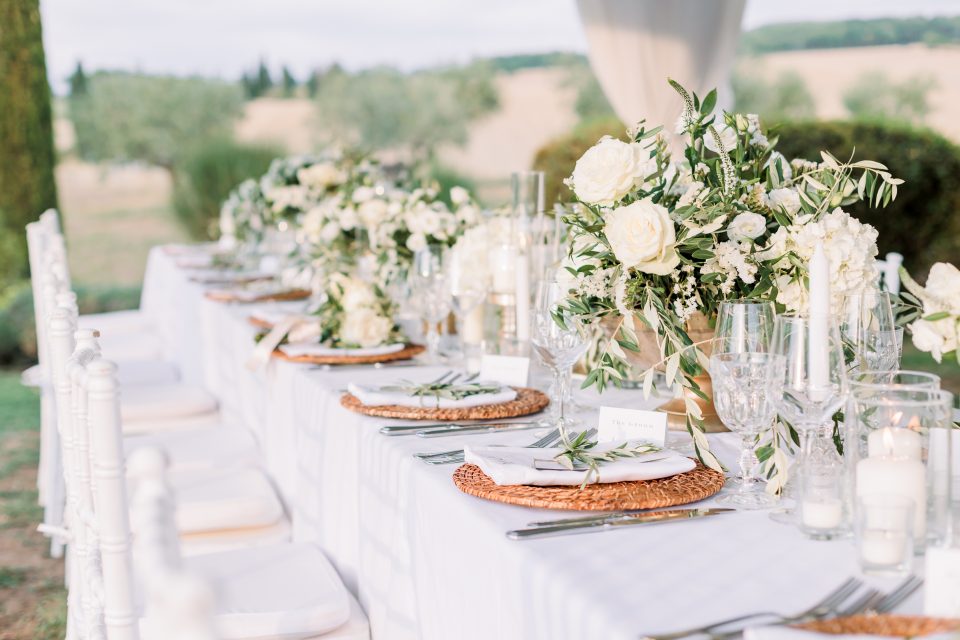 We could not wait longer to share with you the love story of Abby & Joseph. This was for sure the more romantic, intimate and relaxed wedding we organized, despite the storm flying all around and leaving us in peace for the entire day.  Where shall we start?
From the venue.  An elegant boutique hotel near Pienza surrounded by the iconic Tuscan rolling hills.
From the food. An incredible buffet artfully prepared from Enoteca La Torre Catering.
From the flowers & décor.  Simply stunning thanks to the team of Simone Bertini.
From the photos. A ginormous thank you to Oana and Petru.
From the music, the guests, but most of all from this incredible couple we had the honoured and pleasure to help in the best day of their lives.  Thank you everyone!