8 COLOURS PALETTE: 2020 WEDDING TRENDS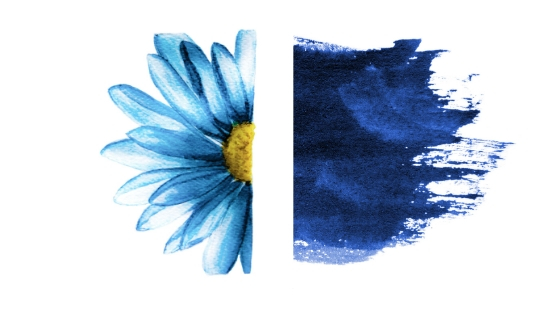 That time  to start focusing on the perfect colour palette for your destination wedding in Italy.  Intimate, elegant or overproduced wedding inspo, our team worked on 8 cute ideas and colours schemes inspiring the new 2020 wedding season!
BLUEISH
Pantone's 2020 Colour of the Year, Classic Blue, is the perfect hue to set the mood for a laid-back wedding. Punchy pink, peach, light ivory, and organic green all come together with this beautiful rich sky blue to create a palette that's reminiscent of the summer sky at dusk perfect for a wedding in the Amalfi Coast. It's calm, restful, and elegantly simple. If you're a free-spirited couple looking for a nostalgic or bohemian wedding theme that intertwines colour with a nostalgic feel, then this could be the palette for you.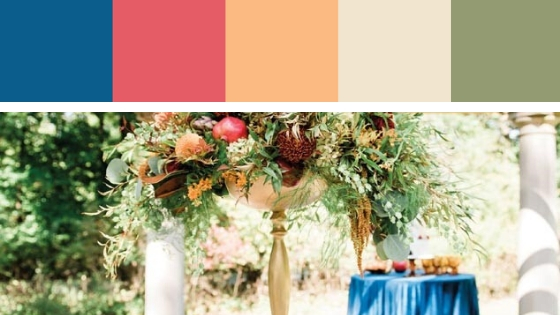 WEDDING IN SICILY
The warmth of summer is on full display with this bold and mature colour palette! Sure, orange isn't your typical wedding colour, but this lush tropical sicilian palette proves you can really elevate your wedding day décor and details with invigorating colour. Orange and yellow are cheerful colours that are sure to spark joy with your guests. Light salmon pink and clover green provide just enough contrast to keep this stunning palette grounded and organic.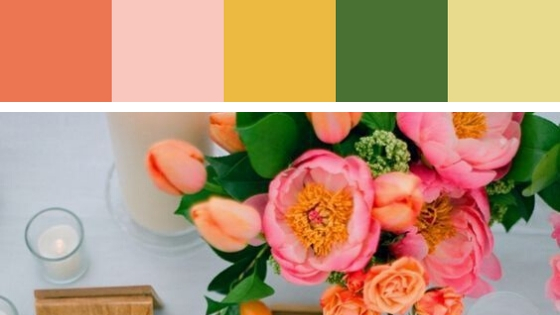 LOVE AFFAIR
For a wedding in Lake Como,  nothing screams spring more than this popping colour combo led by bright pink! It's passionate, romantic, and full of zest. Pink packs a posh punch and is making its way into weddings of all types because it is so versatile. Cool steel grey, soft green, and ever-so-slight pink tone down this hot palette, keeping it from being too over the top. It's a surprisingly versatile combo with a modern, playful vibes!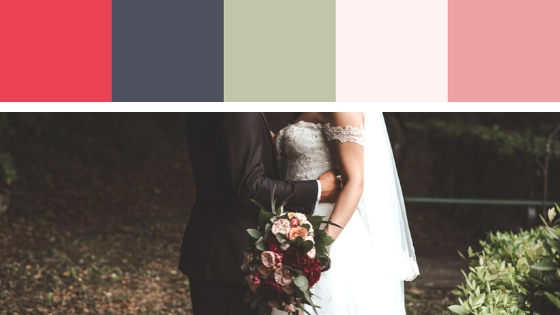 MAGIC SUMMER WEDDING
We can't help but think of yummy gelato during a romantic summer wedding in Italy  with this pastel wedding colour palette! Peach, mauve pink, pale yellow, and light blue come together in beautiful harmony to set a light-hearted, happy mood for any spring wedding. Using this colour combo makes for a splendid and feminine style that is both timeless and romantic. Peach is a fruity shade that serves as an easy, perfect base for a spring wedding due to its warmness and neutral quality, too.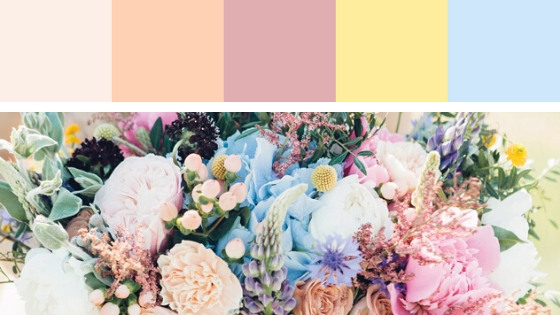 LAVENDER INSPO
A springtime bash painted in a palette of lavender and clover green is super fresh and emanates the new life that spring brings. Lavender , the stunning colour we are seeing everywhere for wedding,  is refreshing, contemporary, and totally unique.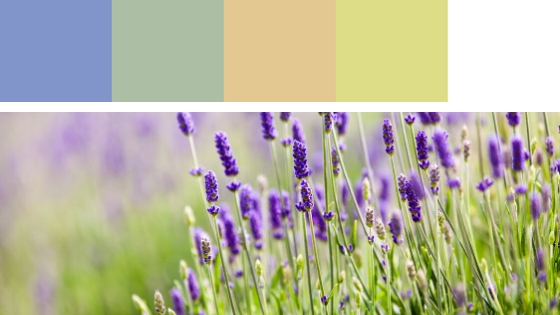 EARTHY
Earthy, organic hues are always a top choice for a wedding in Tuscany in a Villa.  A palette of brown, gray, white, and willow green for a spring soiree certainly doesn't disappoint.  Lavender added in adds a bit of femininity and awakens the senses to the sweetness of lilacs and other abundant spring blooms. The timeless look and feel of a neutral palette will never go out of style and will go along with any spring wedding style!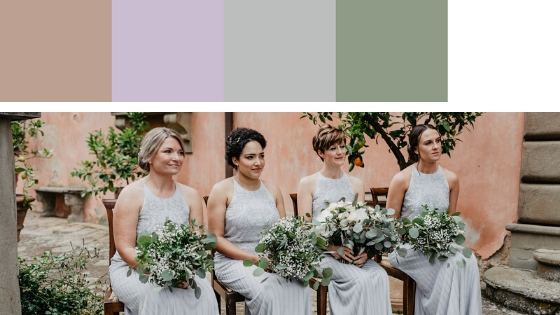 WEDDING IN TUSCANY
It's one of the most beautiful places to get married in Italy !  It's only natural to showcase a color combo featuring a fresh take on a pastel palette of the past. Sage green, delicate pinks, rainy blue, and classic ivory come together to create a whimsical spring palette that exudes the renewal that the season brings. Breezy, perfect weather, everything in bloom—​what better way to signify spring than with a stunning combo like this?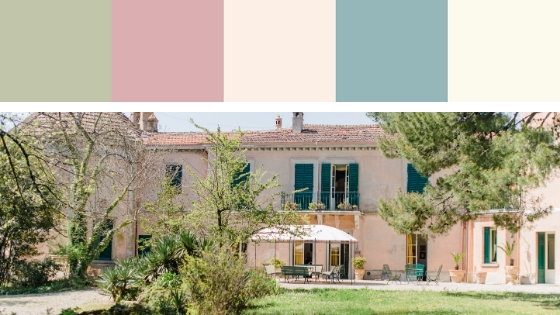 DUSTY ROSE
Smell the roses! A vintage medley of sage, pinks, powdery blue, and greige juxtapose together in a way that brings us back to days gone by, perfect color palette for a romantic wedding in Italy.  Light minty sage and greige are romantic neutrals that come to life when paired with warm and cool shades found in nature—​think blush English roses  and a serene summer sky.