Industrial wedding style :)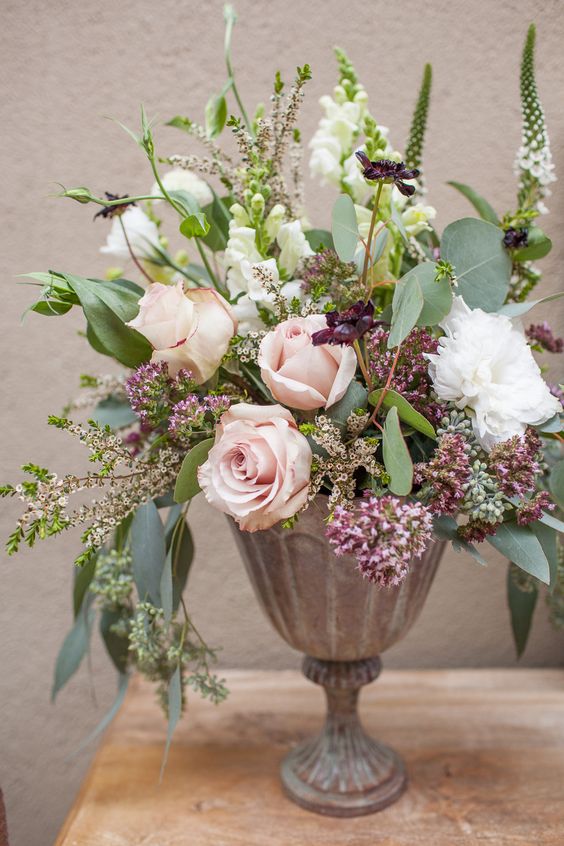 #WEDDINGTIPS
It is clear that from a blog that talks about weddings in Italy or in Italian traditions might expect a celebration of mozzarella, pizza, wine and mandolins ….. but those who follow us regularly know perfectly well that we are Italian only in our style and glamour!
And today we feel like being daring.. we have noticed that the new trend in presentation and decor is the modern industrial style.. and you may ask what connection this has with rustic Tuscany or with the glamour of Lake Como or the fantasy of the Amalfi coast! Oh, there is indeed a connection.
If we have to imagine a modern wedding in Tuscany there is nothing more incredibly elegant than incorporating in the set up elements in copper (candelabras or even vases as props for the compositions) the green of olives or garlands of eucalyptus.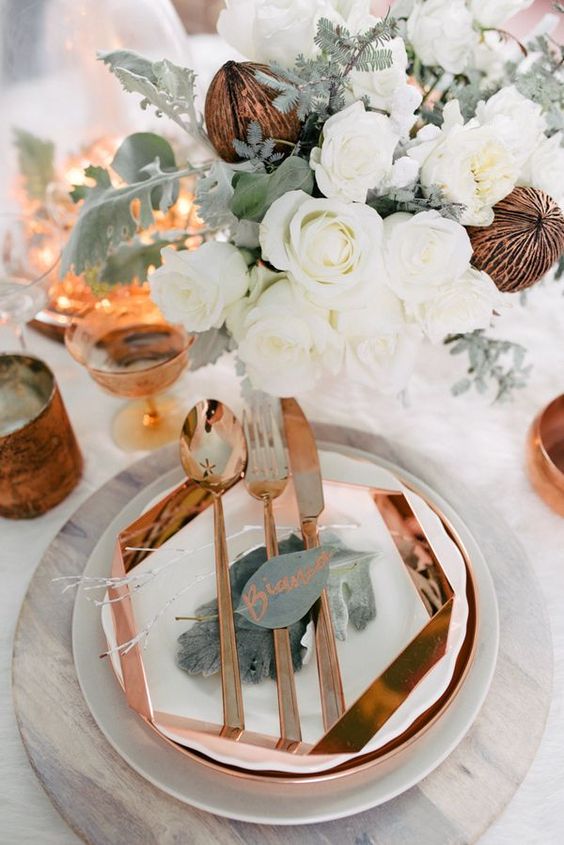 If we were to find ourselves in a magnificent villa on Lake Como I would suggest lighting with vintage lamps that emit a cold light to better reflect the dining atmosphere.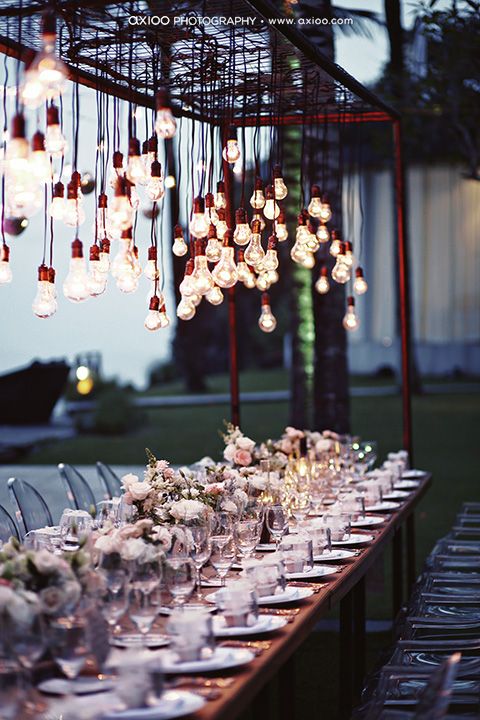 A separate case could be made for the Amalfi coast, where the majority of the venues are surrounded by an array of multi-coloured ceramics and the brilliant blue of the sea, and there is nothing better than a long table in burnished wood with a mise en place in ice and copper cutlery, all refined by white flowers.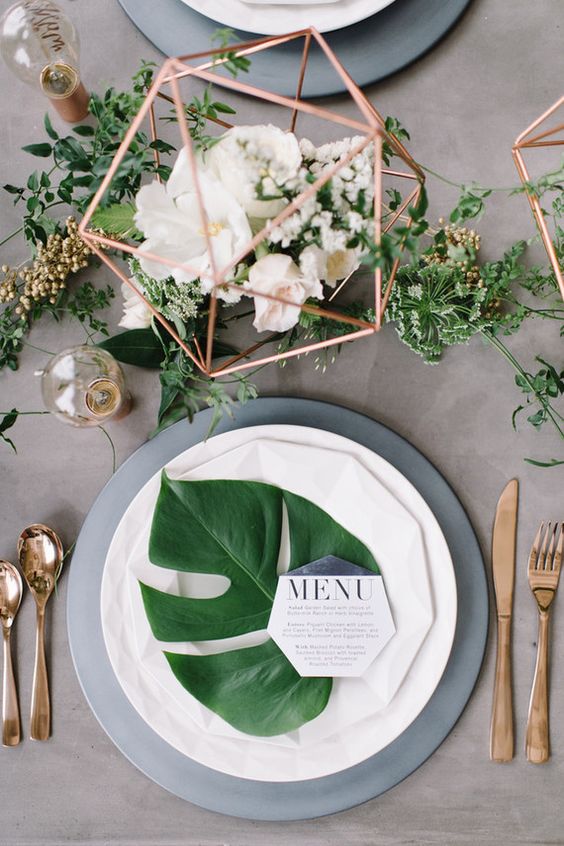 Taking a look at the design novelties in the 'Salone del Mobile' furniture fair in Milan this week – the recycling of poor materials and their reuse in a modern and functional form is the basis of the new tendencies in interior decor – and which we also find in modern industrial weddings.
Let's not be misunderstood though, we still love romantic and pastoral weddings! And we are diehard fans of peonies.. but a touch of minimal style goes a long way and certainly adds an extra touch of class to the wedding of the modern couple.
more details on Pinterest