10 most popular Italian Movies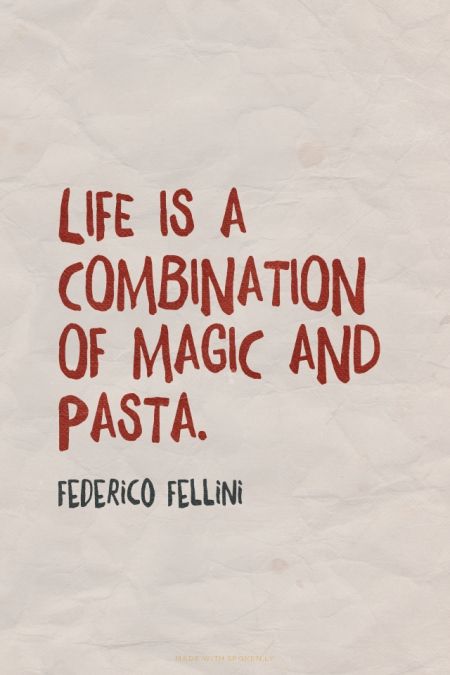 #littleItaly
Dear followers,
Being 100% Italian means of course being proud of what all our fellow citizens have done to make our country and traditions famous all over the world.
If I'm asking you which is the most touching and popular Italian movie you've seen.. Well sure that most of you will answer The GodFather. Ahhh This is not ITALIAN! Moreover, believe has only a few things to do with the real Italy. Prefer not enter in details now.
Concerning the cinematography, et voilà the list of the 10 most popular Italian movies includes some of the best films to ever come out of Europe. Italians are famous for their passion and deep love for all things, and this is reflected in our cinema. Often deeply touching, always moving, and usually beautifully shot and created, Italian movies offer something for everyone.
"La Strada." This movie is directed by the legendary Federico Fellini and is one of the most popular Italian movies, winning the Oscar for best foreign language film. In fact, it won 50 international awards all told.
"Cinema Paradiso." This touching and sweet film is certainly one of the most popular Italian movies ever. It is told in flashback, the reflections of a successful film director as he thinks back about his childhood in a small town and his friendship with the local cinema owner, Alfredo.
"La Dolce Vita." This is another Fellini film—the man most associated with Italian film—and is one of the most popular Italian movies ever made. It was nominated for four Academy Awards, won the Palme d'Or at the Cannes Film Festival, and is considered one of the great film achievements ever.
"The Bicycle Thief." This classic, austere film from 1948 is considered one of the greatest Italian movies ever. It is about a desperate man who needs his bicycle to work and make money, but it is stolen from him. What will he decide when presented the opportunity to steal a bike for himself while in front of his son.
"Life is Beautiful." This Roberto Benigni film was nominated for several Academy Awards. It is a touching, heartbreaking film about a man and his son who ar taken to a concentration camp during the Holocaust. He does whatever he can to make the experience seem like a game to his young son, all the while doing what he can to survive.
'The Good, the Bad and the Ugly." This was a "Spaghetti Western," starring American film star Clint Eastwood in a film made in Italy but set in America. The film is notable for its great cinematography, memorable score, and gunslinging bravado.
"8 ½ ."  Another Fellini classic, this black and white film was considered to be very influential and one of the best European films ever made. It was nominated for five Academy Awards and starred the legendary Marcello Mastroianni.
"L'Avventura." This 1960 film made actress Monica Vitti an international star. Though initially poorly received at Cannes, it eventually won the Jury Prize. Despite the slow pace, its visuals and style make it a classic film.
"1900." One of the most popular Italian movies, this 1976 film stars Gérard Depardieu and American icon Robert DeNiro, and is directed by Bernardo Bertolucci. You might want to make some popcorn for this movie detailing the political upheavals that took place in the early 20th century, as it runs to five hours.
"Pane amore e Fantasia" directed by De Sica, this movie is a romantic journey and a lovely portrait of the south of Italy after the big war. Gina Lollobrigida was considered after this movie the most beautiful woman of the world.
Special mention to:
"La Meglio Gioventu" from Mario Tullio Giordana.  The history of two brothers crossing the 70's , 80's the years of  great tragedies as well as economic growth.
Alberto Sordi, the Italian actor that best represented good and bad of the "classic Italian".  He turned more than 100 movies, from the most hilarious to the most dramatic.  Storia di un Italiano is a collection of abstracts of his most popular movies.  Should not miss!
Ciao!
hello@theknotinitaly.it