Olivia+Daniel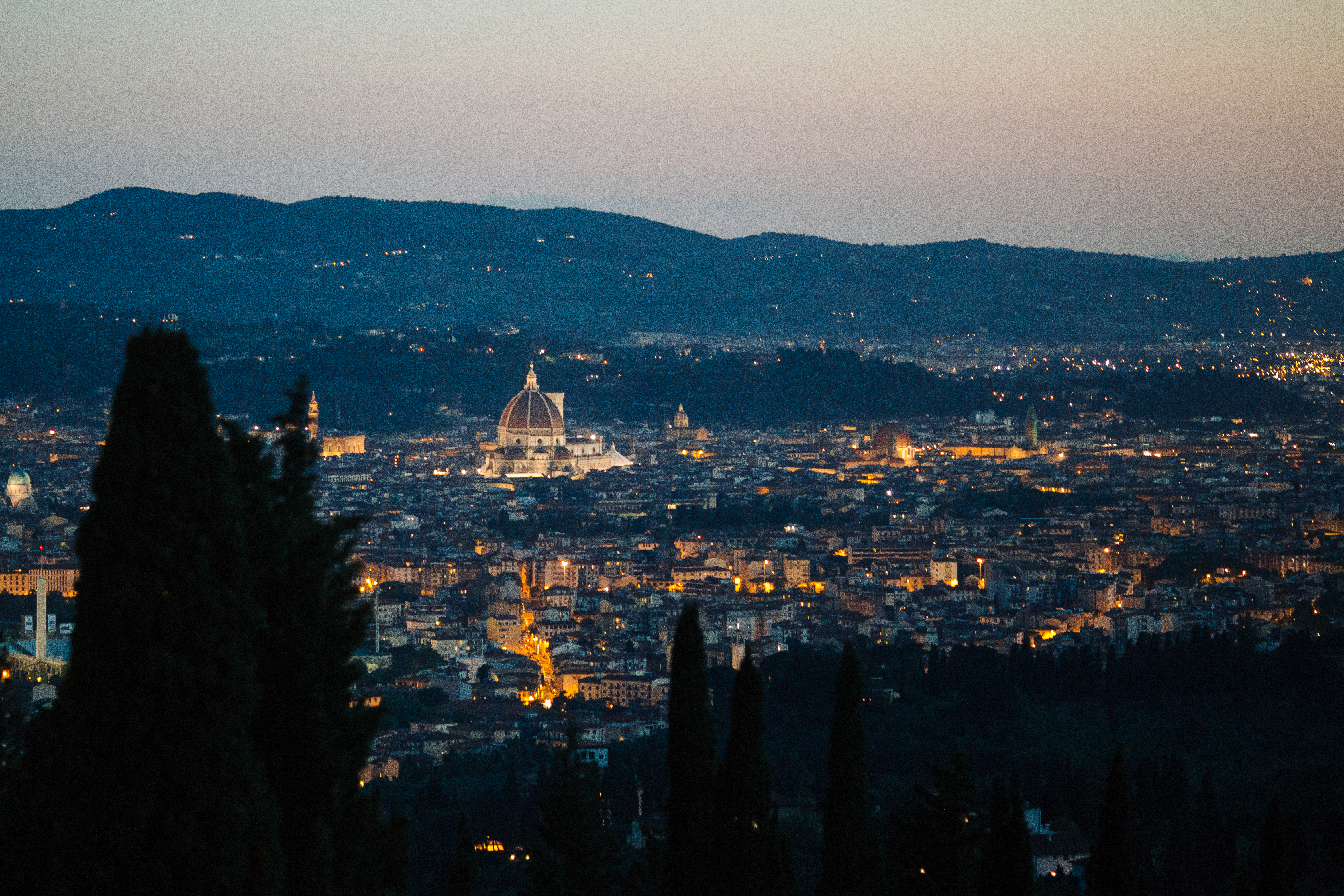 Dear Friends
Welcome to Daniel & Olivia concierge service page.  My name is Claudia Falchi and I am at your complete disposal to support you during your stay in Florence.  My contacts:
Email claudia@theknotintaly.it or
Land line phone  00390744994829 (from Mon to Fri – 9am to 1am)
or whatsapp 00393408214707.
Please in all your communication refer always to Daniel & Olivia wedding. 
The below information has been created aiming at making your stay in Florence comfortable and easy.
*****
You can arrive in Florence using Pisa or Florence airports.  Both airports offer plenty of car rental services in the event you decide to rent a car, however if you want us to book a taxi or a private car please feel free to email me specifying your arrival and departure details.
During your stay if you need to book / reserve a:
Taxi:
Every single hotel can book a taxi for you, however if you need to book a taxi in Florence there are two taxi companies:
SOCOTA                      http://www.4242.it/contact/  (00390554242)
RADIOTAXI               http://www.4390.it/ (00390554390)
Connecting to their web sites you can also download their app to call them directly or simply digit the above numbers.  All operators speak a fluent English.  UBER is not available as service in Italy – deeply sorry.
Steaming service: 
This service can be pre-booked (max 2 days in advance), our local laundry will collect your clothes, clear / steam and return them at the hotel.  You can simply book it by sending us an email.   Rates may vary according to the service and will be paid directly once your clothes are returned back.   However also your hotel can offer an in-house steaming service so you can also ask to the lobby.
Hair and make up: 
Below a list of hairdressers located in the city centre
LAPO DEI FOSSI http://www.lapoviadeifossi.it/
CARLO BAY http://www.carlobay.com/distributori.aspx?titolo=ateliers&campo=Atelier
BH SALON http://www.mashuphaircare.it/index.php?s=64&iddealer=126
All hair and makeup artists speak English we can book for you.  Please in your email specify day / time /and kind of service you may require.
Nails spa: 
ManiBoo https://www.maniboo.it/
NialSeco http://www.nailseco.it/
Staff speaks English we can book for you.  Please in your email specify day / time /and kind of service you may require or if you use a specific product.
*****
General info about Florence
E.R. info: 
Call 118 for an Ambulance. In the event of a major emergency, you will have to go through the public system and go to a local hospital- 118 is the public medical emergency number used throughout Italy. On this link you can find some useful tips on what to go if you're getting sick https://www.medinaction.com/what-to-do-when-sick-in-italy/
Public Gardens:
As you certainly know in Florence there are some public gardens worth viisting not only for the beauty of the flora, but also for their amazing view on the old city
GIARDINI BOBOLI https://www.uffizi.it/giardino-boboli
GIARDINI CORSINI http://www.visitare-firenze.it/giardino-corsini/ (only on appointment)
SERRE TORRIGIANI http://www.serretorrigiani.it/ (only on appointment)
Museums: 
The municipality web site http://musefirenze.it/blog/cose-mus-e/ offers constants updates about temporary exhibitions, entrance hours, most important museums ect.
Apero (Happy hours): 
After a long walk sightseeing there's nothing better than  a glass of vino, so if you're in search of a place to put your feet up and relax:
CONTINENTALE https://www.lungarnocollection.com/la-terrazza-lounge-bar
SE.STO http://www.sestoonarno.com/
GOLDEN VIEW BAR http://www.goldenviewopenbar.com/
Hidden Florence: 
We invite you to browse this web site http://cittanascosta.it/ offering you lots of unconventional tours and experiences in the city.
Thank you so much! and do not hestitate to email me fo any further information.
A presto!
Claudia Falchi